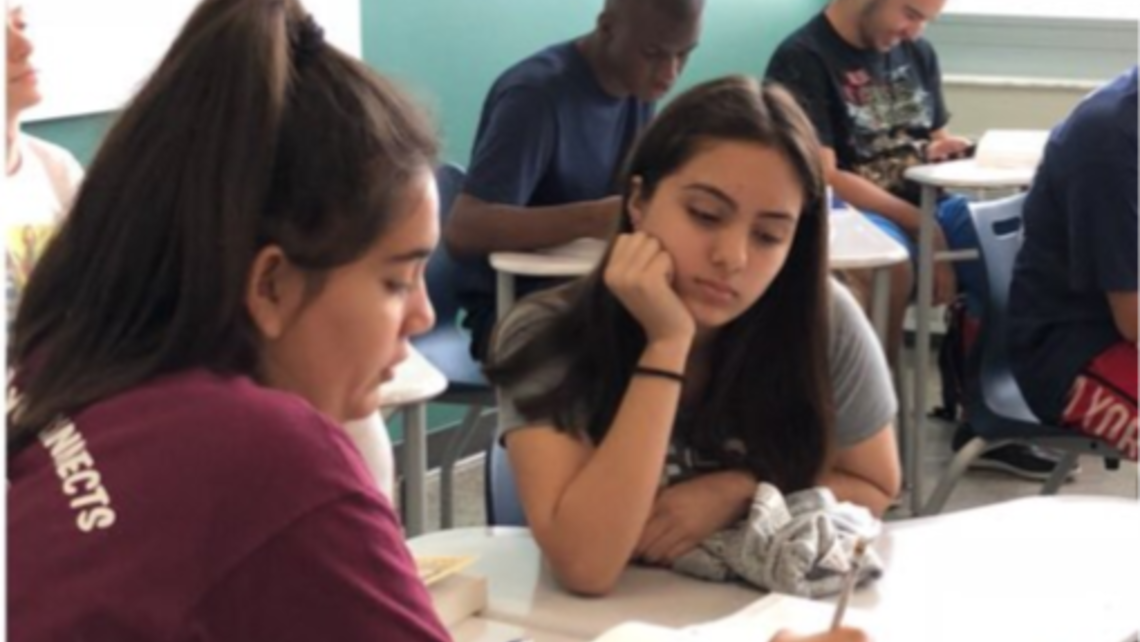 (Tampa, FL – July 23) – About two years ago, a volunteer after-school tutoring program was begun to help students of Cristo Rey Tampa High School at Mary Help of Christians Center. Partnerships were built with local Catholic high schools and universities, the first of which was Jesuit High School. Student volunteers from Jesuit helped tutor Cristo Rey Tampa students and formed a peer mentoring program called Tiger Time Tutoring (Jesuit's mascot is the tiger).
Since then, the tutoring program has grown to include volunteer peer tutors from other schools (e.g., Academy of the Holy Names), summer enrichment programs, and fundraising so as to hire professional tutors for CRT for standardized tests, cover college entrance exam fees, and pay for materials.
The name of the program also has been changed to LIFT Cristo Rey. The goal: for CRT students to compete on a level playing field when they take standardized tests such as the SAT and ACT, by providing them with resources available to students from higher-income homes but CRT students do not have access to on their own. "Anything to help the students at Cristo Rey enhances their chance of getting into college and qualifying for scholarships."
The summer enrichment program of LIFT Cristo Rey began on campus at Mary Help on July 8, 2019. Fox 13, WTVT-TV Tampa Bay, came to campus and recorded a segment about the tutoring program for What's Right with Tampa Bay.