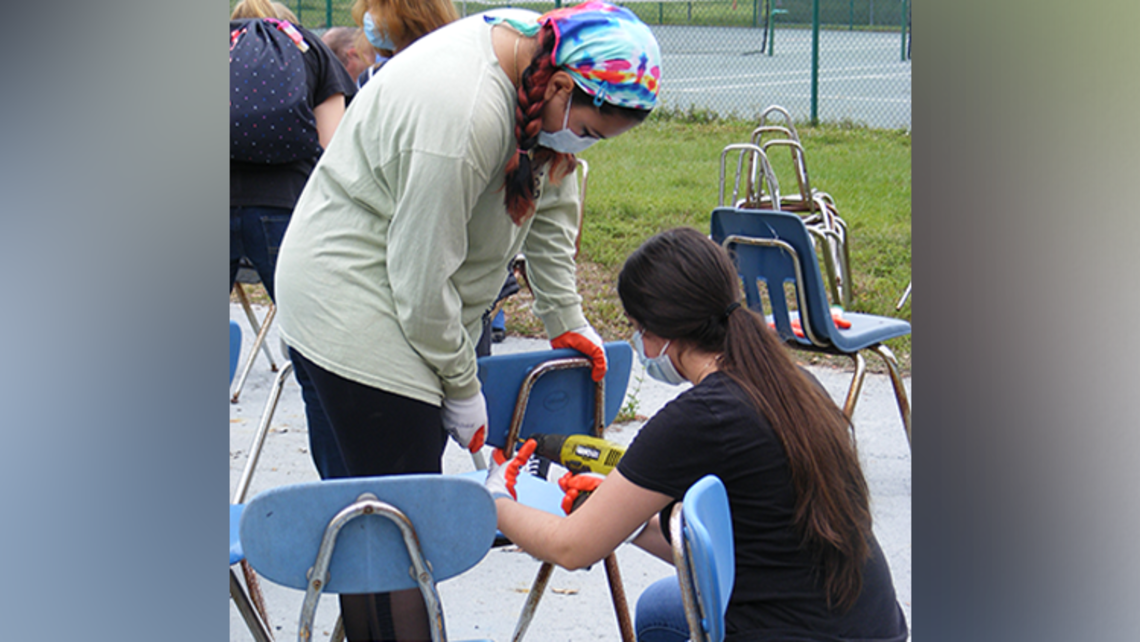 By Lili DeGrasse
At Mary Help of Christians Center in Tampa, FL, a biannual volunteer service day is held every December and May in honor of our Blessed Mother. The service day is called "200 Hands for Mary" and involves volunteers giving of themselves⁠—their time, strength, and work⁠—for our Blessed Mother.
On Saturday, December 5, youth from six local high schools came to serve at 200 Hands for Mary. It was a great day full of hard work, fellowship, and worship. Fr. Bruce Craig, SDB presided at the Mass⁠—every 200 Hands for Mary begins with Mass⁠—and it brought us great joy to see young people in church.
Over the course of the day, our young volunteers (and their adult team captains) separated into smaller groups and completed the following projects:
Dismantled old chairs for scrap metal;
Picked up trash along the Harney Road side of the property;
Painted the wood corral fences along the front of the property;
Raked and picked up tree branches and hauled them to the burn pile; and
Moved items and materials from storage rooms at one end of campus to the maintenance garage.
We are grateful and blessed.
December 19, 2020 - 1:53pm