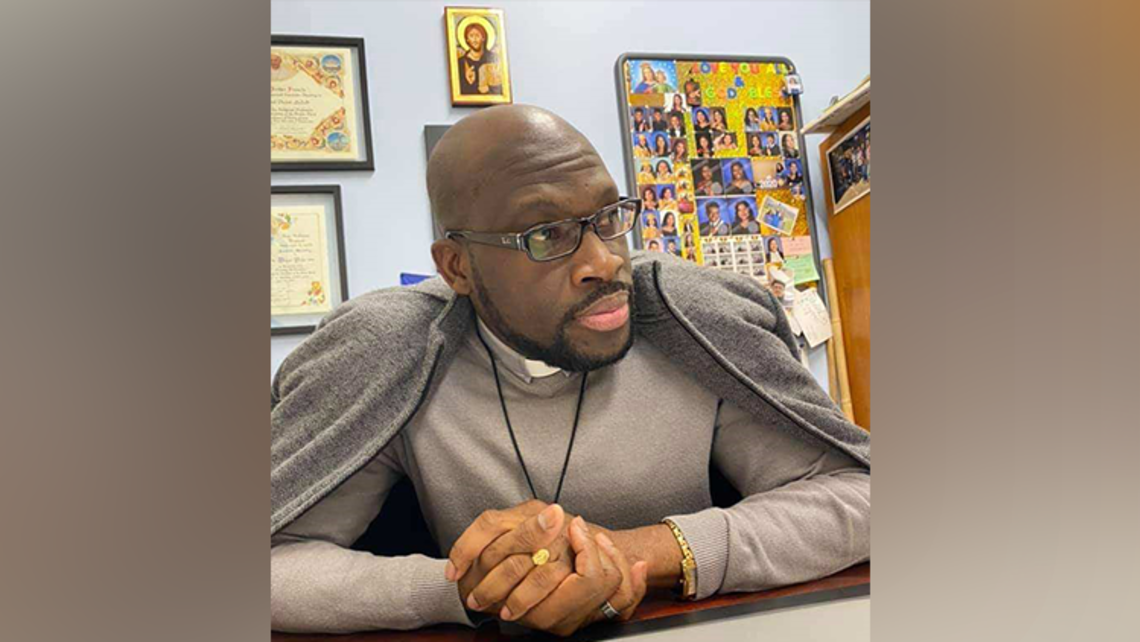 By Gelynn Hurt, Corporate Work Study Program Manager, Don Bosco Cristo Rey High School, Takoma Park, MD
"How good and pleasant it is when God's people live together in unity!"
– Psalms 133:1
Black History Month is a time to reflect on all of the accomplishments of people in the African diaspora throughout history. This past year's events made us dig deeper for the meaning and understanding of how Black voices were being heard. While Black History Month may be for one month each year, the recognition and celebration of Black people, Black history, and Black culture is a year-round event.
Don Bosco Cristo Rey High School (DBCR) made a progressive move in creating a Diversity, Equity and Inclusion (DEI) committee comprised of a cross-sectional team of administrators, faculty, and staff. The DEI committee's goal is to foster a culture that celebrates and champions our students and staff equitably. The committee comes together as a community to ask God for his power to help break down political, cultural, and community diversity, equity, and inclusion issues as they arise.
On Friday, February 12, the DBCR school staff gathered for a DEI Black History Workshop. Little did the staff know the spark of inclusivity they would bring during the meeting. The Black History Workshop was an excellent mix of challenge, education, celebration, and inspiration. The DEI Committee led the workshop on Black history's timeline, defining Black history at DBCR, notable firsts of Black staff, and making our voices heard. Angeley Crawford, Afro-Latin diaspora teacher, led a powerful and impactful discussion on Black History Month's importance, defining Black history at DBCR and the effects on Black students. Crawford's message recognized the achievements, advancements, and contributions of those from the African diaspora and confronted the complicated history and injustices brought by our nation's hands. Crawford always teaches messages of excellence and inspiration. "As we work towards creating an inclusive environment and promotes healthy identity formation, we must create space for nuanced understandings of self," she explained. "Self-identification is important. We celebrate Black History Month by recognizing the ways in which Black identity is nuanced and complex. Our commitment is to celebrate the history of Black Americans while learning about other Black/Afro-diasporic peoples. Representation and inclusion matter. We need to be the inspiration as we do the work for change while using faith as our guide."
The Black staff and faculty shared meaningful reflections of why their "Black is Beautiful" in a video montage that helped contextualize their life experience. The workshop also captured notable firsts by Black staff in the building and created an opportunity to tap into increased visibility and conversations to share and teach cultural acceptance.
At the end of the workshop, the DEI committee asked all staff to make their voices heard by introducing employee resource groups to implement changes in policies and procedures to emphasize inclusivity. The vision is to create a workplace where everyone feels included, respected, and has an equal opportunity to make an impact. The employees answered the call. The staff has signed up for the various employee resource groups to implement the change for inclusivity. The DEI committee at DBCR created the spark dedicated to building an inclusive environment and mindset that reflects students and staff's beautiful diversity. During Black History Month, it is a time where we celebrate all that has been done and prepare for what must be done. We celebrate because we intend to be a part of those solutions.
February 23, 2021 - 9:00am