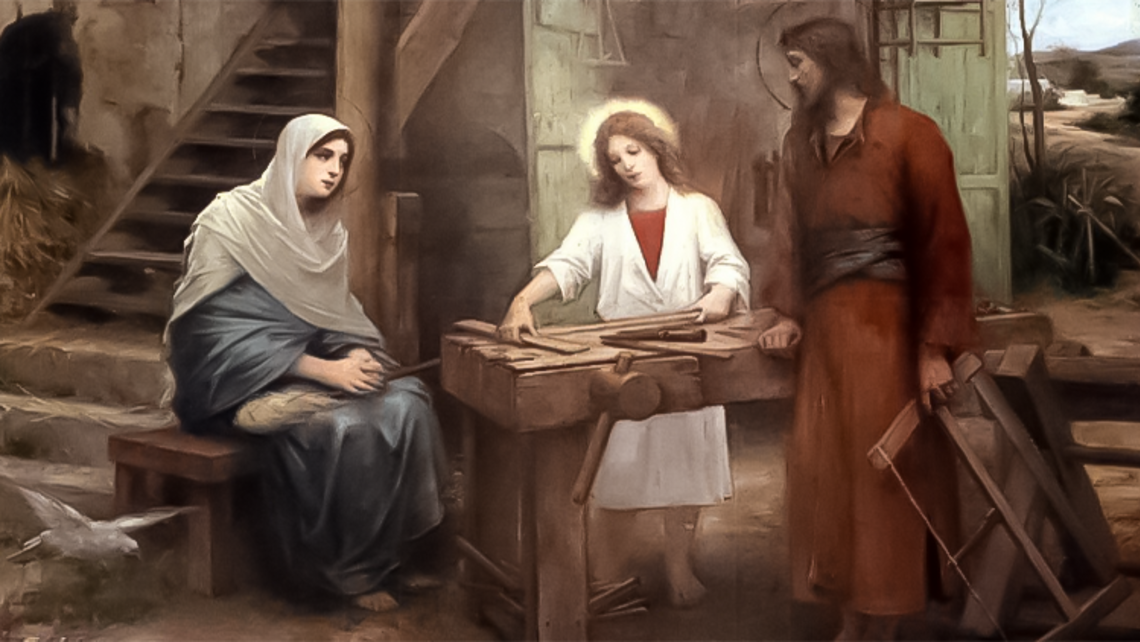 By Br. Salvatore "Sal" Sammarco, SDB
I'm so happy to have been called upon to share a few thoughts about St. Joseph. My devotion to St. Joseph started when I was just a teenager. As we prepared to be confirmed, everyone had to pick a saint for their confirmation name. Full of the spirit, and, after some reflection, I was excited to do so. 

St. Joseph came to mind—the silent faithful one, who worked hard and was devoted to God and family. So, I took his name and was very happy to have it. I even used it for my signature until I found out that I could only use my birth name. 

St. Joseph has helped me in many ways. I've prayed to him every day as a Professed Salesian of St. John Bosco for over 54 years, and I've been blessed to reinforce this devotion with the young that I serve. One of the things I've asked for is that St. Joseph keeps me safe. I taught woodworking for over 23 years at Don Bosco Technical High School in Paterson, NJ, and St. Joseph has preserved all my fingers. I never lost even one! Thank you, St. Joseph, for that and for so much more, especially the assistance you give to my spiritual life. I'm so grateful!  

I love music and have made up different songs devoted to St. Joseph. Here is one of my most recent ones. As you will see, it expresses who he is and my devotion to him.  
Thanks be to God! St. Joseph, pray for us. 

- Br. Sal 
ST. JOSEPH MY COMPANION

St. Joseph, my companion, the protector of the Church
You followed the instructions, from the word the Angel spoke. 

Faithful to your calling, as the Lord commanded you.
You cared for the Child Jesus and the Virgin Mother, too. 

Protect us, good St. Joseph; teach us all the Ways of Jesus
and lead us through our deserts as you know how to do.

Keep us ever faithful trusting in the Lord.
Guide us by the Spirit, as you did with the Holy Family.