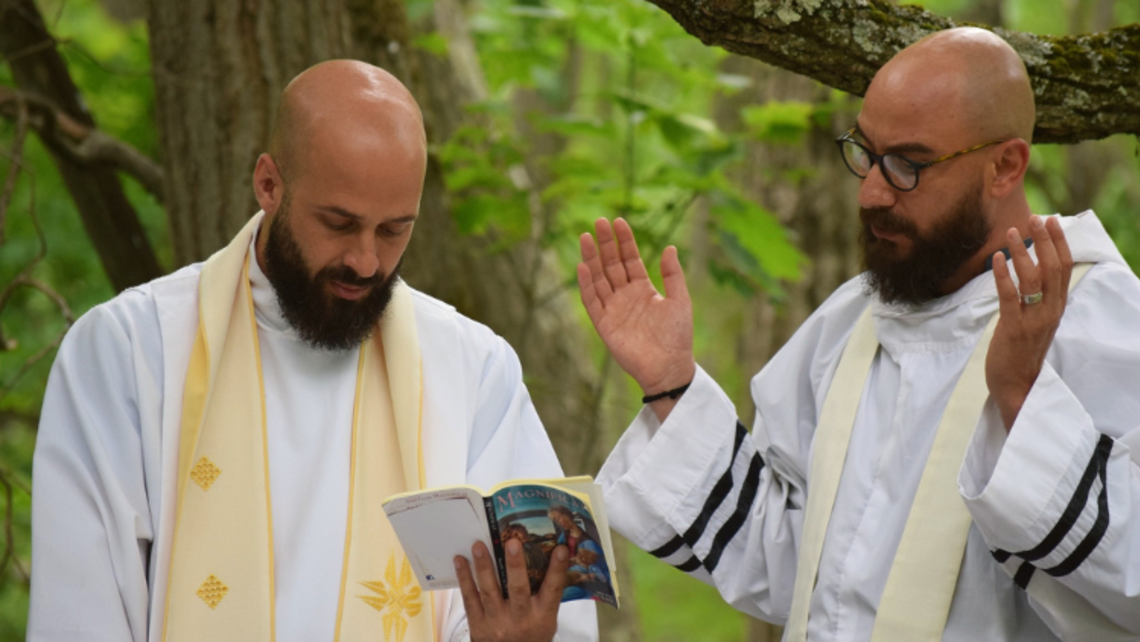 Dear Confreres,
Today is the Day of Prayer for the Care of Creation. Today also we begin the Season of Creation which continues until October 4, the feast of St. Francis of Assisi. I encourage you to use the prayer in the 2022 celebration guide. In this edition of Salesian News, you will find a beautiful reflection from Amy Stockinger, inspiring us to "listen to the voice of creation," the theme of this year's Season of Creation. You will also find here the summary of discussions from the provincial chapter on the Rector Major's Action Program Proposal Eight. Please send your own reflection with photos and captions of what you are doing with the young to celebrate this year's Season of Creation to Salesian News.
Fr. Tim Zak
Proposal Eight: Accompanying the young toward a sustainable future
All of our communities have begun to take seriously our duty to work toward providing a sustainable future for our planet, and to do this with a sense of urgency. This begins with the need to further educate ourselves, the people with whom we minister, and those for whom we minister to the importance of care for creation, as found in Sacred Scripture and the Magisterium of the Church, especially in the Encyclical, Laudato Si', by Pope Francis.
Some actions that our communities are taking:
Educating the young and parishioners to care for creation
Using reusable water bottles; using less paper and plastic (copy paper, paper plates, single use plastic utensils, etc.)
Composting
Carpooling when possible; walking or biking for short trips
Monitoring the settings of air conditioning/heating
Installing LED lighting and turning off lights when not in use
Joining the Don Bosco Green Alliance
Investing in renewable energy and solar panels
Keeping our properties clean and neat; participating in neighborhood clean-up projects
Donating gently used goods, clothes, furniture to those in need
Establishing committees to promote environmental concerns
Planting trees and gardens; retaining green/open space as a public benefit
Looking to the future:
Our efforts in the area of ecology need to be motivated by a theological basis, i.e., that they involve first and foremost caring for God's creation. Our agenda is not so much political, economic or even ecological, but more social and spiritual, acknowledging that the poor and marginalized are those who most immediately suffer from pollution, deterioration of the environment and our indifference in this area. This calls us to a personal and communal conversion of heart with respect to our efforts to "reduce, reuse, recycle," to care for the Earth, our common home.
Each community needs to become familiar with the Office of Integral Ecology in the Dicastery of Youth Ministry.
Confreres should be aware of the Laudato Si' Action Platform of the Church's Dicastery for Promoting Integral Human Development.
We desire to create a sustainable future for the generations who follow us, therefore we collaborate with other groups who share the same goal, keeping in mind that our motivation is primarily theological, not simply ecological.
Many of our communities are involved in action in this area, as indicated by the listing of practical steps above. We need to see these efforts on behalf of integral ecology as not simply temporary actions but, going forward, as a change in attitude and lifestyle.
September 1, 2022 - 8:00am