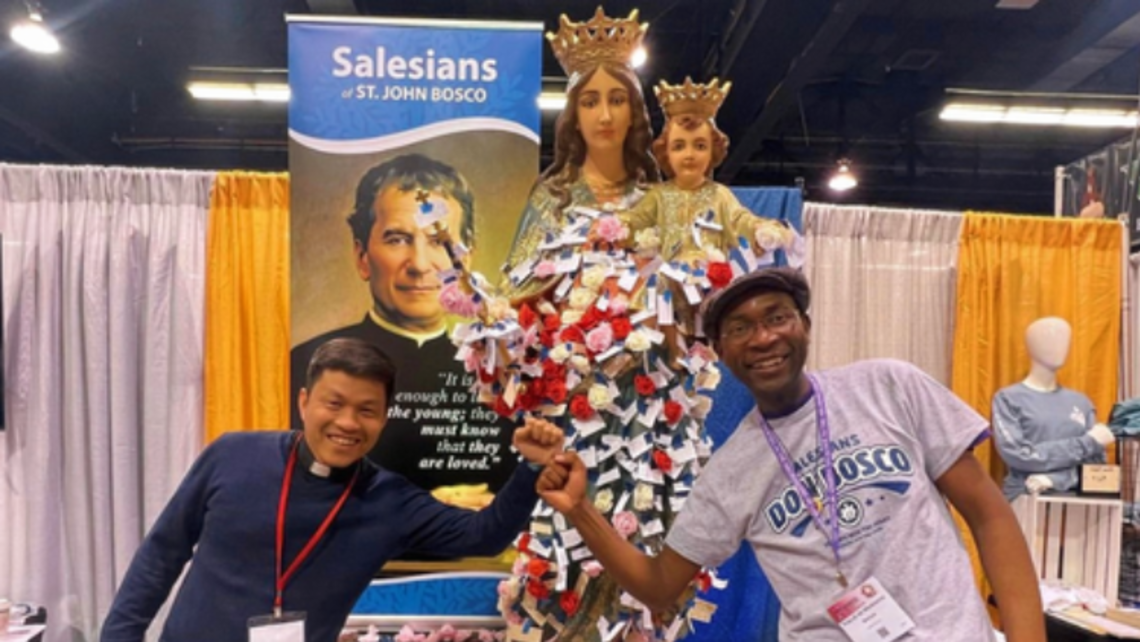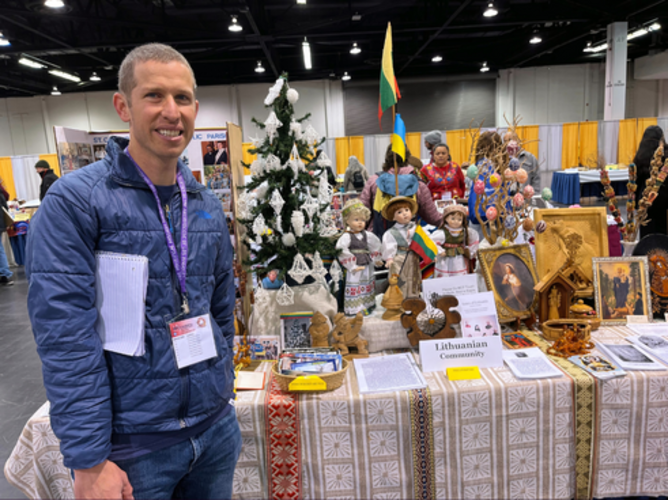 By Novice John Taylor
(Richmond, CA – March 8) – This past weekend, Assistant to the Novice Master, Fr. John Puntino, Novice Pascal, and I (also a novice) traveled from our Richmond residence down to the Los Angeles area for the LA Religious Education Conference. The theme for this year's conference was "Embrace the Grace."
We had the blessing to spend Friday to Sunday attending workshops, keynote speeches, special liturgies, and perusing through the religious exhibit hall. The Salesians of the West had a promotional booth for advocacy and vocations. We visited this exhibit throughout the weekend.
There were constant themes interwoven throughout the duration of the conference, such as openness to God and others (grace), synodality, and joy. One of the most impactful workshops I attended was one called "LGBTQ Catholics and Ministry" by Mrs. Yunuen Trujillo. This talk was so full that there were people standing on the sides of the conference room. I'm very appreciative of Mrs. Trujillo for sharing stories of truly loving Catholics with same-sex attractions who want to follow God with their whole being with us. It took me some time to appreciate their perspective, but I sense the great love the Lord has for all of us. Indeed, God loves all of us with everlasting love. It seems to me that the call to accompany people to Christ has the calling to "meet people where they are at" and journey with them to God.
LGBTQ is a sensitive topic in the Church, and it can be hard to address. I recognize that we all have desires, interests, and longings that we must confront in ourselves and with God. Some of God, some of our own self-interest, and some that are evil. The Church is a home that welcomes and leads all of us sinners Home. May God's grace touch our lives and our hearts in ever-new ways. As St. Francis de Sales says, "Live Jesus!"