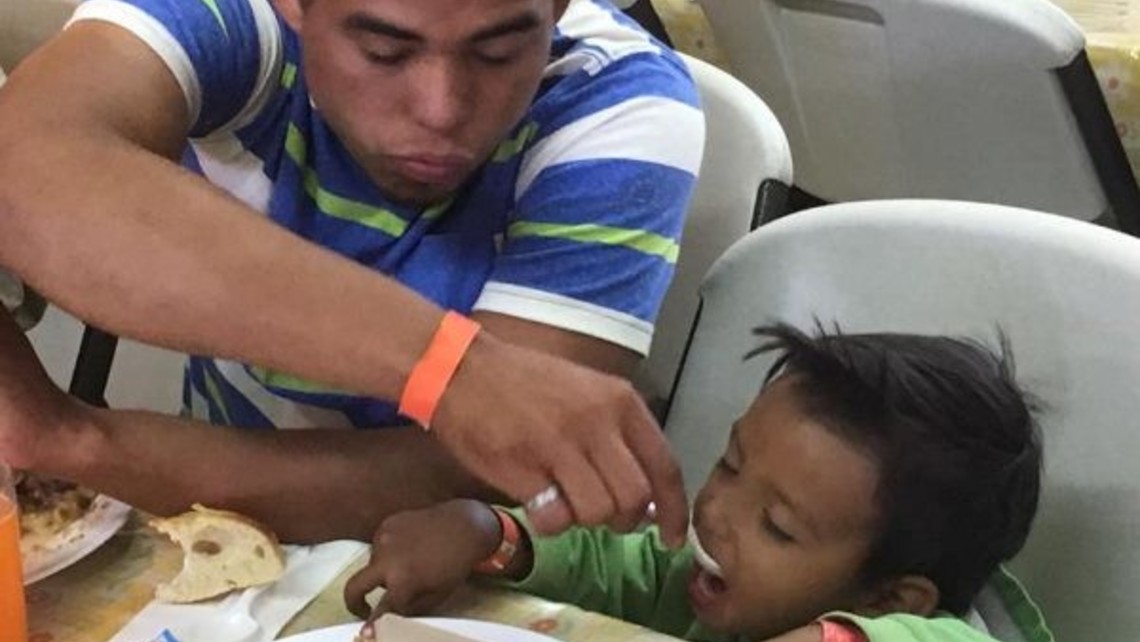 Dear Salesian Family,
A few weeks ago, the Holy See press office released a statement announcing that Pope Francis has shifted the date of the annual World Day of Migrants and Refugees from January to the last Sunday in September. In 2019, this will be September 29. Ordinarily, such an announcement would go unnoticed and have little consequence in our daily lives. What's the difference for us whether this day is celebrated in January or September? I draw your attention to the announcement, not so much because of the date, but because of the purpose of the celebration: an opportunity for the Church to reflect on the circumstances confronting migrants, including immigrants, refugees, children, and victims and survivors of human trafficking. Considering that so many migrants and refugees are young people, we need to pay attention.
The caravans of migrants at the border between Mexico and the USA highlight the need for World Day of Migrants and Refugees. The humanitarian crisis of those seeking asylum has become politicized, leaving the poor to suffer. Moving beyond our party allegiances, as Salesians, we are concerned for the well-being of the young, especially the poorest and most at risk. Our Salesian mission brings the issue of migration and refugee status close to home for us since it is probably among the immigrants that we will find the poorest youths. Recognizing the complexity of the issue of immigration, our religious communities, and Salesian presences can respond according to our charism, like Don Bosco when he created a home that welcomes, a school that prepares for life, a place where friends gather, and a parish that evangelizes. I invite our communities to examine how they are responding to the needs of immigrant youths in their areas. Is there something more that can be done?
Please take the time to read the letter from Fr. Ernesto Hernandez, SDB, and the MSM Team (Misión Salesiana Migrante). With Fr. Shiju Thottupurathu, he studied the phenomenon of migration for two years, with a special concern for the movement of young people in our Interamerica Region*. You can find some of the results of their studies at www.boscomsm.com. Fr. Ernesto makes some concrete proposals that can help us deepen our reflection on how we respond to immigrants. His proposals might spark some new insights or lead to new actions in our educational-pastoral plan (the local SEPP). The letter includes a link to an article in the NY Times on the humanitarian crisis in Tijuana and how the city is struggling to respond. There is also a link to a presentation by Salesians at the International Migration and Peace Forum last year.
As Fr. Ernesto mentions, and as so many of our Salesian presences already are doing, a first response could be to offer help with basic human needs—food, clothing, shelter. our response need not be limited to this, however. Some Salesian presences might be able to offer education on the rights of immigrants, or visit detention centers, or organize a mission trip to experience first-hand the situation of migrants. We should not forget about the important work of advocacy, reaching out to our elected officials to see that human rights and Gospel values guide public policies. We can include specific intercessions in our prayer. Resources for the 2018 World Day of Migrants and Refugees are available at the USCCB website, National Migration Week page. At the same time, we can mark our calendars for World Day of Migrants and Refugees 2019.
I would like to highlight one of Fr. Ernesto's proposals: the importance of networking. We won't solve the immigration issues in our region, but working together with others, we can have a greater impact. I recommend that you partner with the local diocese or Catholic Charities in their efforts to serve our immigrant brothers and sisters. Members of other religious orders have joined their voices and efforts to form Sisters and Brothers of Immigrants. In the Archdiocese of Chicago, priests have formed Priests for Justice for Immigrants.
Remembering how the Holy Family migrated to a foreign land to escape persecution, and how Jesus gave us the supreme law of love, we take advantage of the simple announcement of the change of dates for World Day of Migrants and Refugees to renew our commitment to serving the young, especially the poorest and most at risk.
Today we begin the Novena to the Immaculate Conception**. Prayer resources are available from Fr. Dominic Tran and Fr. Steve Ryan. May Mary, the Immaculate Help of Christians, watch over us, and protect us.
Fr. Tim Zak
November 29, 2018 - 3:46pm