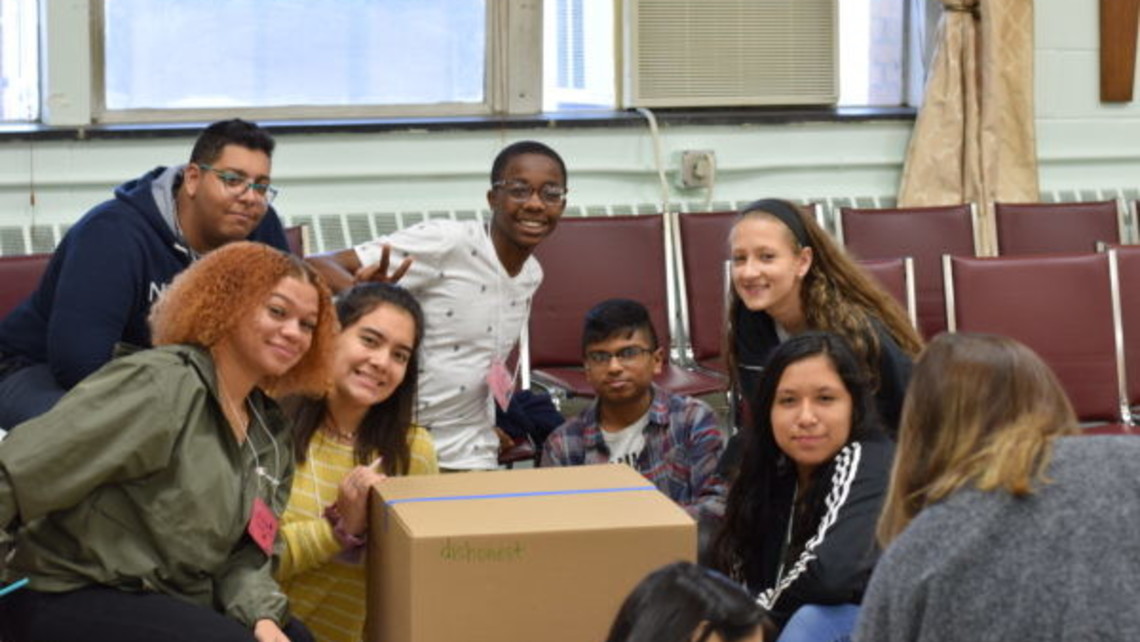 By Nicole Singletary
Miss Singletary is the first young team member from Cristo Rey Tampa Salesian High School
(Tampa, FL – October 25) – Being a part of the first graduating class at my high school has presented so many amazing opportunities. One of these was an invitation to become a member of a spiritual, loving, and enormous Salesian family.
On my leadership retreat in March 2019, I finally found the answers I was searching for. At first, I wasn't too sure what it actually meant to be a "Salesian." I knew a little something about Don Bosco and his oratory, but I never understood how his teachings applied to me as a teen in today's society. Through my experience, I grew closer to Christ and formed a deeper understanding of myself. In those four days of prayer and fun, my classmates and I discovered new ways of introducing the faith to the young. We even brought back to our school some of those practices, where now our youth ministry is growing in numbers every day because of it.
The March Salesian Leadership Retreat had such an impact on me that I felt a calling to come back as a young team for the October retreat. It was here that I grew stronger bonds with the other senior leaders around me. Although we all didn't know each other from the earlier retreat, we instantly became one inseparable family. I was able to see Christ in every person I encountered there, including the core team, the staff, and my peers. I was welcomed with open arms into this wonderful family as the representative of my brand-new school. I was given the opportunity to share my faith with so many people and in turn, watch them grow in theirs. It's really an experience that's hard to put into words, but I'm so grateful to have been a part of an amazing opportunity as being the first-ever young team member from my school, Cristo Rey Tampa.
October 31, 2019 - 12:10pm