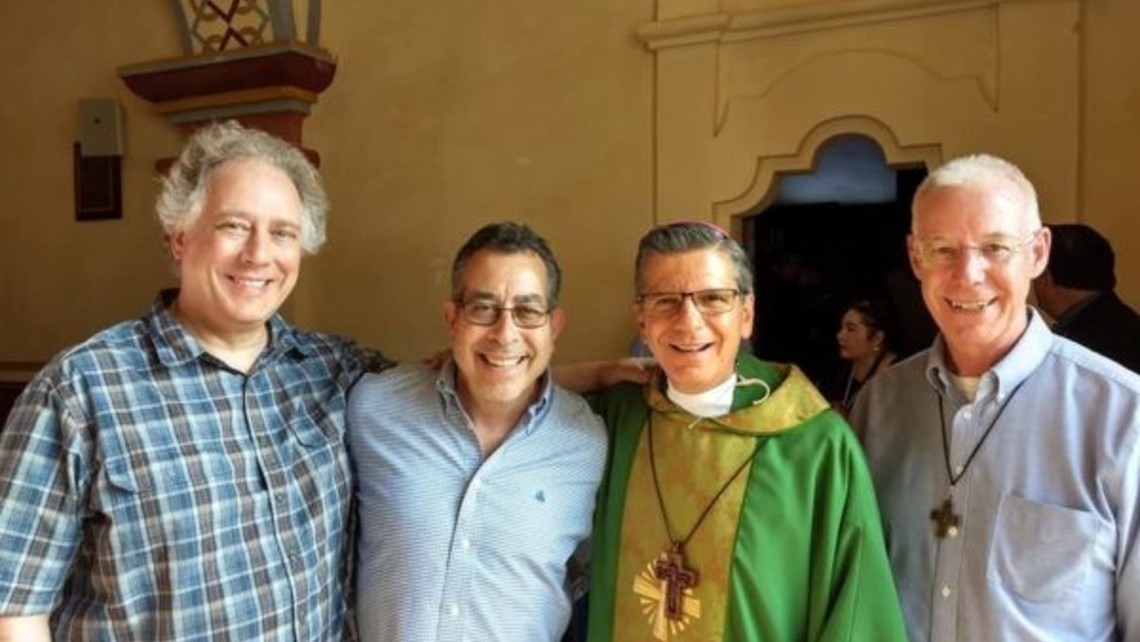 By Jakeline Magalhães
(San Antonio, TX – August 8) – Most of the US major superiors of men, their councilors, and their program leaders attended the annual national assembly of the Conference of Major Superiors of Men, August 6-8, at the Omni San Antonio in San Antonio.
The assembly agenda was a discussion of the future of religious life in the United States, with plenty of dialog about religious life and leadership. It was a moment for fraternal review, reflection, and talks in order to strengthen the members' institutes to make them more effective in carrying forward the prophetic witness of religious life.
The assembly opened with a solemn Mass at the 18th-century Mission San José led by Josephite Fr. Mike Thompson. Another Mass was celebrated by San Antonio Archbishop Gustavo Garcia-Siller, M.Sp.S.
Fr. Tim Zak, Eastern Province provincial, Fr. Ted Montemayor, Western Province provincial, and Fr. Dennis Donovan, Eastern Province treasurer participated in the assembly.