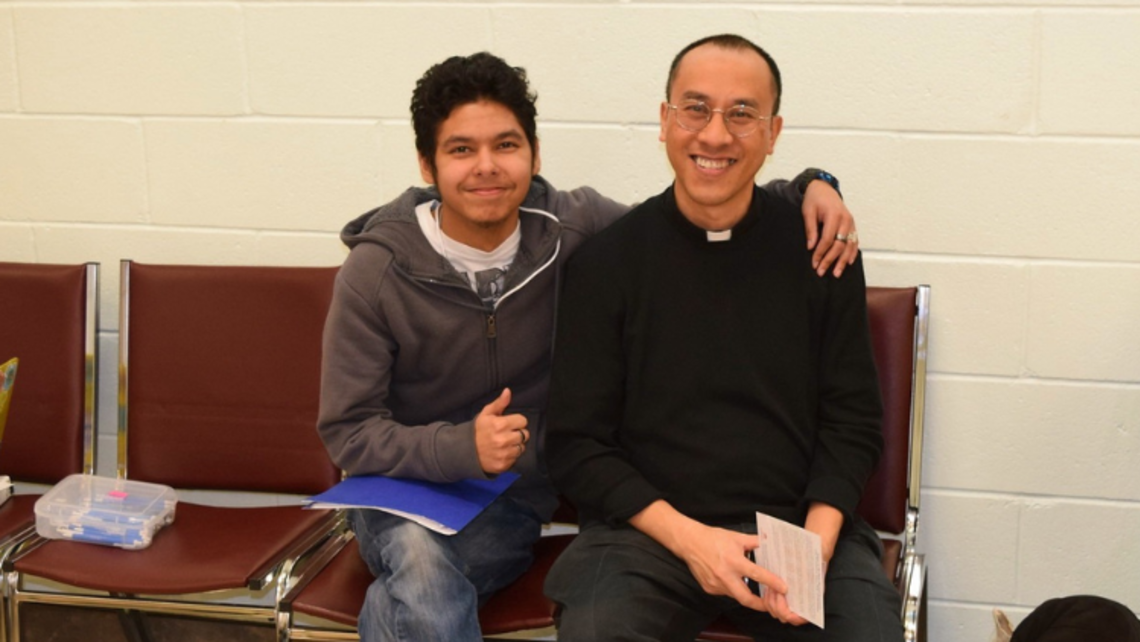 By Fr. Louis Molinelli, SDB, Province Delegate for Youth Ministry
I would like to continue my reflections this week on the Oratory. In the Salesian Youth Ministry Frame of Reference, we read, "The Oratory-Youth Center proposes a Christian view of life and has the young person as its objective. Ours is a Christian proposal of education with Salesian Youth Spirituality as its throbbing heart" (p. 190).
The image of the throbbing heart is rich in meaning. It signifies that the Salesian Oratory is a living, breathing, and organic reality. That is because when young people become part of the Oratory, they are accompanied along a path in which they discover an environment rich in Gospel values. This environment leads them to an experience of their Catholic, Christian faith as part of the fabric of their everyday lives. Each young person's heart beats with the breath of Jesus poured into their lives. The life of Jesus breathed into them prompts them to respond to the Lord's call to share the breath of life with others. It is the young who show us the heart of Christ!
We, as the animators and collaborators in this Salesian mission, are challenged to make an act of faith and to live our faith as a daily response in our mission. We are called to make the presence of Christ among us alive, seen, and experienced by our witness to the young. Our ministry as Salesian animators is one of mediation between the secular world and the Church, an environment to which everyone is welcomed, especially those most in need. By this witness of our lives, we call back to faith those who have fallen away and those families who have never experienced the love of Christ.
Be throbbing hearts in your ministry to the young!