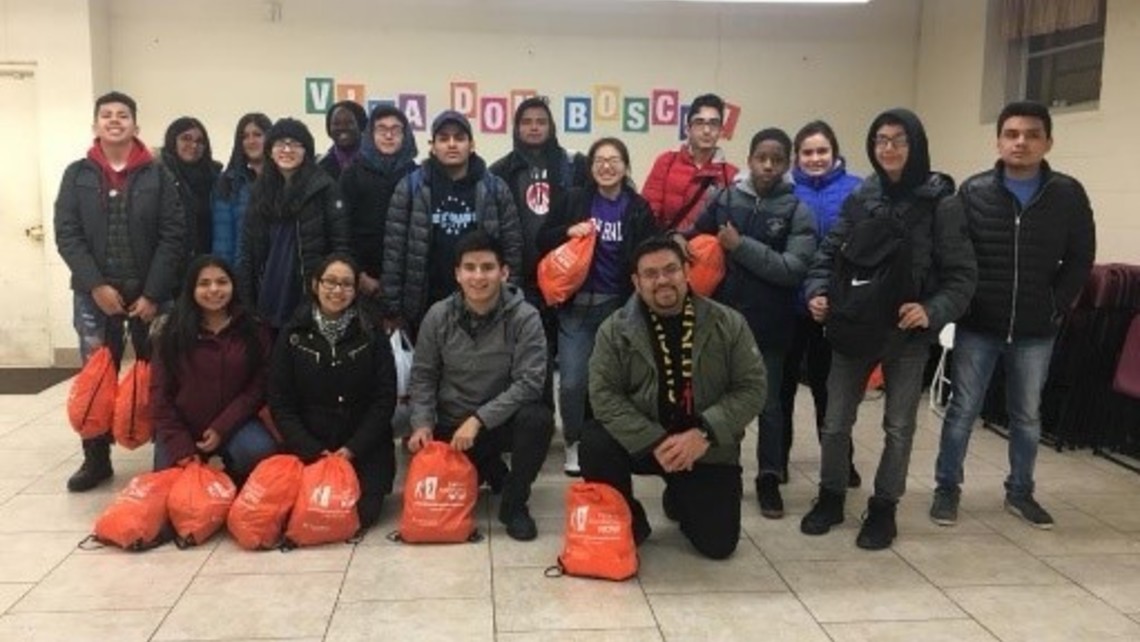 I am a 24-year-old parishioner of Our Lady of the Valley Parish in Orange, N.J. My experience at OLV has been a gift sent from God from the first time I began attending. For as long as I can remember, I was never much involved in any religious activities in the previous parishes I've assisted, nor did I feel like it was something I needed to do in this life. But attending OLV has changed my outlook and is changing my life.
It all started when I heard that the parish offering preparation classes to receive Confirmation. Once I signed up and attended the classes, the instructor began noticing that I could help the youths learn more about the Church by participating in activities and teaching the importance of having Christ in our lives. Currently, I am learning about scheduling and coordination for altar service, and I help train young children for altar service.
Then I became more involved within the parish in such activities as OLV's Midnight Run in New York City, teaching Level 3 English to community members with the Don Bosco ESL program, and taking the role of St. Veronica in the Stations of the Cross event on Good Friday. Participating in these events has helped me become more aware about how much Jesus loves us and how his life and resurrection are a testament of faith, love, suffering, forgiveness, and courage. At the same time, I have learned about the importance of volunteer work and how to help and give back to the community.
I cannot begin to describe just how much I am learning each day about patience, tolerance, and even having courage to accept changes around me. Looking back, I never thought I would be in the position that I am in now. But I am very glad that I have positive support and amazing guidance from the ones I trust and respect. The timing could not have been more perfect, and yes, God does hear prayers! I'm extremely grateful to God, my parents, Manuel Mendoza (my Confirmation instructor), and Fr. Miguel Suarez (our pastor) for helping me strengthen my faith, understand my purpose, and serve the Lord. God is good!
"And we know that all things work together for good to them that love God, to them who are the called according to his purpose."  (Rom 8:28)