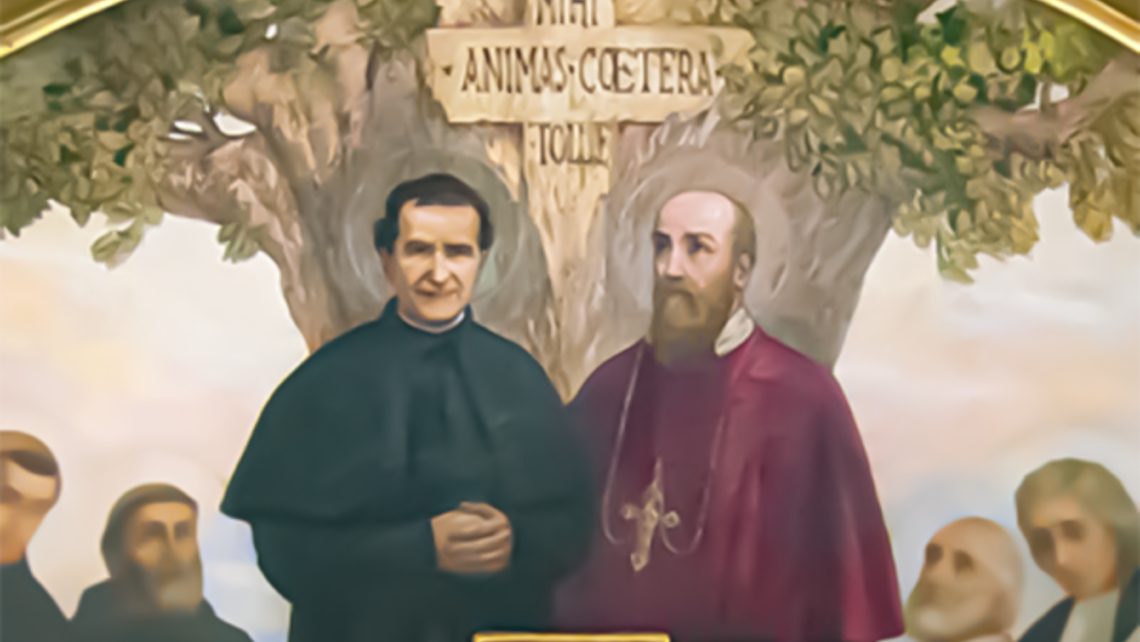 Dear Confreres,
As we enter into Ordinary Time in the liturgical calendar, our attention as Salesians turns toward the celebration of St. John Bosco, "a giant of sanctity."
January: A Month Full of Examples of Salesian Holiness
The Salesian Saints and Blesseds that we celebrate this month show the remarkable variety of life circumstances in which men and women have lived the Salesian charism. With great enthusiasm, we can present the examples of Salesian holiness to young people today, to their families, and to our colleagues, inspiring them to find their own way of living Don Bosco's spirit and growing in closer union with Christ. As was the case in the early Oratory, we live in the presence of holy men and women who have lived the Gospel fully as Salesians. We are challenged to give authentic witness to our Salesian consecration. "The witness of such holiness, achieved within the Salesian mission, reveals the unique worth of the beatitudes and is the most precious gift we can offer to the young" (Const. 25).
On January 15-17, the Salesian Family throughout the world will join in the Salesian Family Spirituality Days. For the complete schedule of activities from Rome, from our region, and for our province, please go to www.donboscosalesianportal.org.
Living the Spirit of Laudato Sí
Let's not forget that we are still in the Special Anniversary Year of Laudato Sí. This month, in the spirit of the Papal Encyclical, we can reflect on the adoption of a simple lifestyle. This might mean having sobriety in the use of resources and energy. In Canada and the USA, we live with such abundance. A simpler lifestyle will raise our awareness of the wealth all around us and help us make more conscious choices to be in solidarity with others in need. Our vow of poverty is a concrete way for us to follow Christ, who made himself poor so we could be rich in the things of God. A simpler lifestyle might also mean avoiding single-use plastic. Many communities have already agreed amongst themselves not to use single-use water bottles, single-use plastic bags for shopping, and disposable cutlery. The Vatican Dicastery for Promoting Integral Human Development also encourages us to consider greater use of public transport and avoiding polluting modes of transportation. What can you do to live a simpler lifestyle?
Sunday of the Word of God
January 24 is the Feast of St. Francis de Sales. This year, it is also Sunday of the Word of God. This annual celebration is a means to help people reawaken an awareness of the importance of Sacred Scripture for our lives as believers. If you haven't yet begun working with a small group of young adults and accompanying them on their journey of faith, this Sunday of the Word of God—situated as it is in the Month of Don Bosco—would be a good occasion to gather the young for Lectio Divina or to begin a Scripture study group.
May our own encounter with Jesus, the Word made flesh, move us to be witnesses to hope.
Fr. Tim Zak
January 14, 2021 - 2:12pm