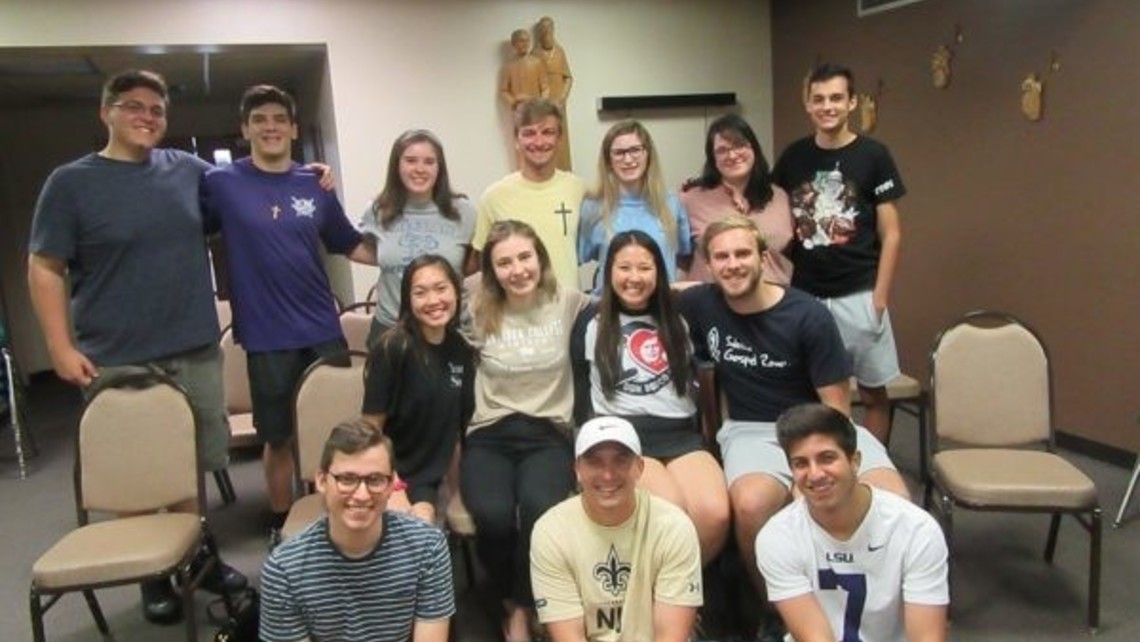 By Br. Jerry Meegan, SDB
(Marrero, LA – June 24) – Saturday, June 15 was a busy alumni day at Archbishop Shaw High School. The annual alumni flag football tournament started early in the morning with 12 teams enrolled. The tournament used a process of elimination, with the last game played at 3:30 p.m. The Class of 2004 beat the defending champs of 1994 to win this year's tournament and the trophy.
At 4:30 p.m., 18 SYM members, graduates of Shaw or Academy of Our Lady, met in Shaw's youth office for their gathering. Tony Sepulvado, Megan Dang, Dylan Chesterman, Marliee Bridges, and Matt Collins organized the program, which included participants from the classes of 2013 through 2019. The participants had some time to gather, exchange news, and get to know one another again. The schedule had to be altered due to rain. Instead of following with a softball game, the program opened with 40 minutes of Eucharistic adoration in the chapel. By then the weather had cleared, and the participants were able to get their game in. The group finished for the evening earlier than they might have because some had other commitments. The next gathering will be held in either late July or early August before the young adults head back to their colleges or jobs.