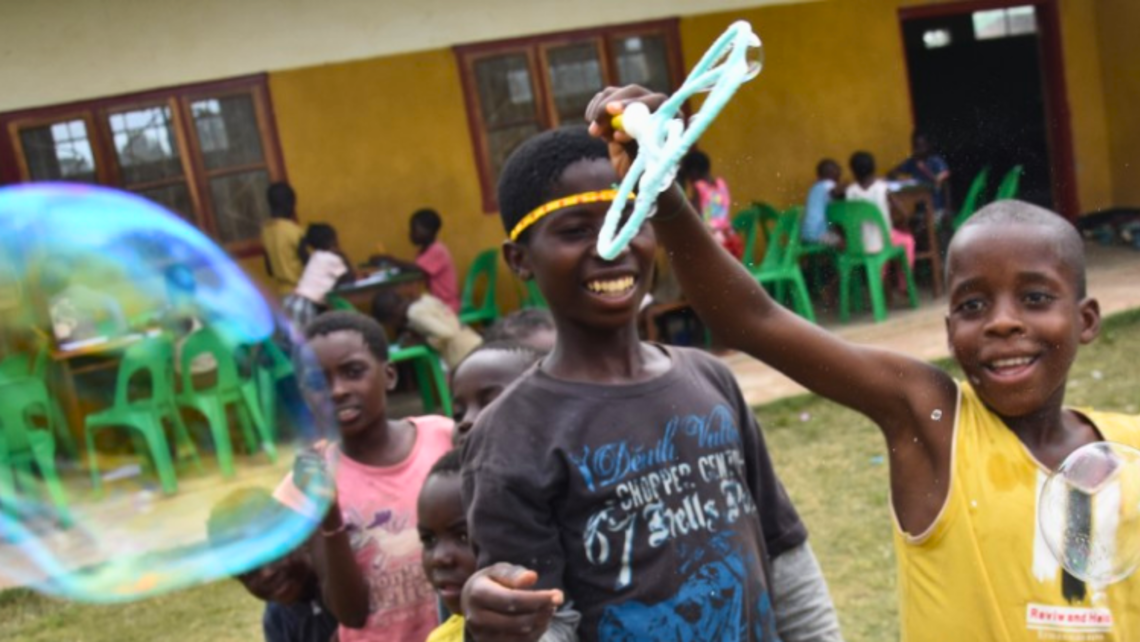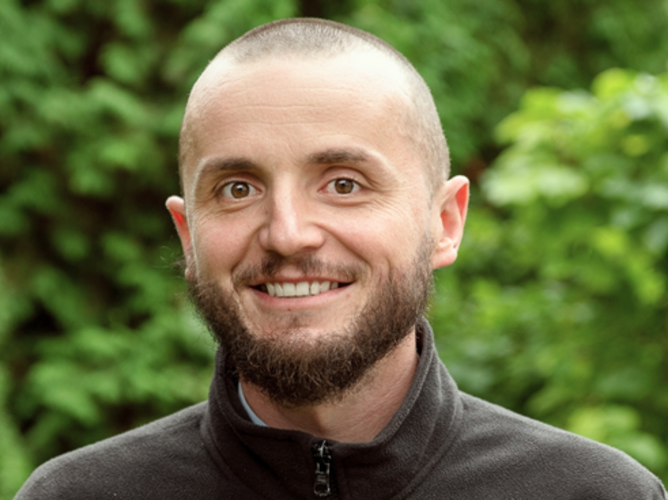 By Miss Julia St. Clair, Province Communications Director
(New Rochelle, NY – April 4) – Towards the end of March, the New Rochelle community was blessed to have Fr. Jacek Garus, SDB, visit for two days.
Fr. Jacek serves in the ZMB Vice-Province (Zambia, Zimbabwe, Malawi, Namibia) as the rector of the community in Kazembe. He spent most of March in Chicago, where a friend from his hometown currently serves. He did Mission Sundays at St. Ferdinand's Parish and St. John Bosco Parish. He visited the New Rochelle community for two days to introduce himself and talk to Fr. Tim Ploch and JoAnn Olivia at Salesian Missions.
Originally from Poland, Fr. Jacek first encountered the Salesians while attending a cycling camp as a teenager. "When I was 16-17 years old, I met an exemplary Salesian priest, who was committed to being with us," Fr. Jacek recalled. "He'd say, 'if you're struggling, I'm struggling,' and we shared meals together. He was so happy and committed to us."
This encounter led Fr. Jacek to question if God was calling him to religious life. "At the time, I did media and radio, was in a band, and had a girlfriend," he explained. "Yet I didn't have peace in my heart. I thought, 'if God wants me to be a priest, he'll manage to overcome my fears.' The question kept coming back, and I finally found peace when I joined the novitiate."
In 2005, Fr. Jacek joined the Salesians of Don Bosco. He made his first profession one year later and was ordained in 2014. Next year, he will celebrate his 10th jubilee year of ordination.
During his vocational journey, Fr. Jacek had two "trial runs" in missionary work in Liberia and while he studied theology in an international community in Jerusalem. Yet, much like how he experienced his call to religious life, Fr. Jacek experienced a call to be a Salesian missionary. "Four years after my ordination, I thought maybe I should be a missionary," he detailed. "The beginnings were behind me."
Fr. Jacek confided in his provincial, who advised him to attend Salesian Voluntary Movements. He also met once a month with a friend to go over missionary requirements. After nine months, a breakthrough happened that led Fr. Jacek to his home today in Zambia.
"One evening, I spoke with my provincial, who saw my passion," he reminisced. "The next morning, he received an email looking for a Salesian to serve in Zambia. When I read this, it all made sense. Although I felt scared since it happened so fast, I said, 'yes, I'm going.'"
Fr. Jacek has been a part of the Zambia community, where he works with Fr. Gabriel (originally from Zambia) and Fr. Joseph (originally from Vietnam), since 2019. "I hope to stay in Zambia for as long as I can," he reflected. "When you look with human eyes at the beginning of your journey, it does not make sense. For example, I learned English in England, then I used it while I studied theology in an international community in Jerusalem. When you look back, you find that you learned many things during the beginning."
In the Zambia community, Fr. Gabriel runs the parish, Fr. Joseph oversees the oratory, and Fr. Jacek runs the carpentry school. "I see the Salesian spirit most alive in the oratory," Fr. Jacek shared. "Here, the children are very poor. They have no school supplies at home. Nor do they have any tables, desks, or electricity. And they have nothing to do and nowhere to go in the afternoon. So, we have an average of over 100 kids every afternoon. If they can get simple things, like a ball, crayons, and paper to do homework from us, they are very grateful and happy. We also have the only proper basketball court in the area, as the nearest one is 200 km (124 miles) away, along with nice football and volleyball grounds."
When asked if he had advice for anyone discerning a call to religious life and a call to the missions, Fr. Jacek recommended that they have "even a small experience" of the missionary lifestyle. "See volunteers and watch missionary movies," he suggested. "If it inspires you instead of scares you, go for it. If you can do it for a month, it can be done."
Fr. Jacek also recommends having someone to confide in and help alongside the journey. "It's important to have someone who listens to you," he offered. "This can be someone who can offer spiritual guidance or a close friend, someone who can listen well and can be trusted."
If you'd like to help children in Zambia and Salesian communities throughout the world, please consider making a gift directly to Salesian Missions.