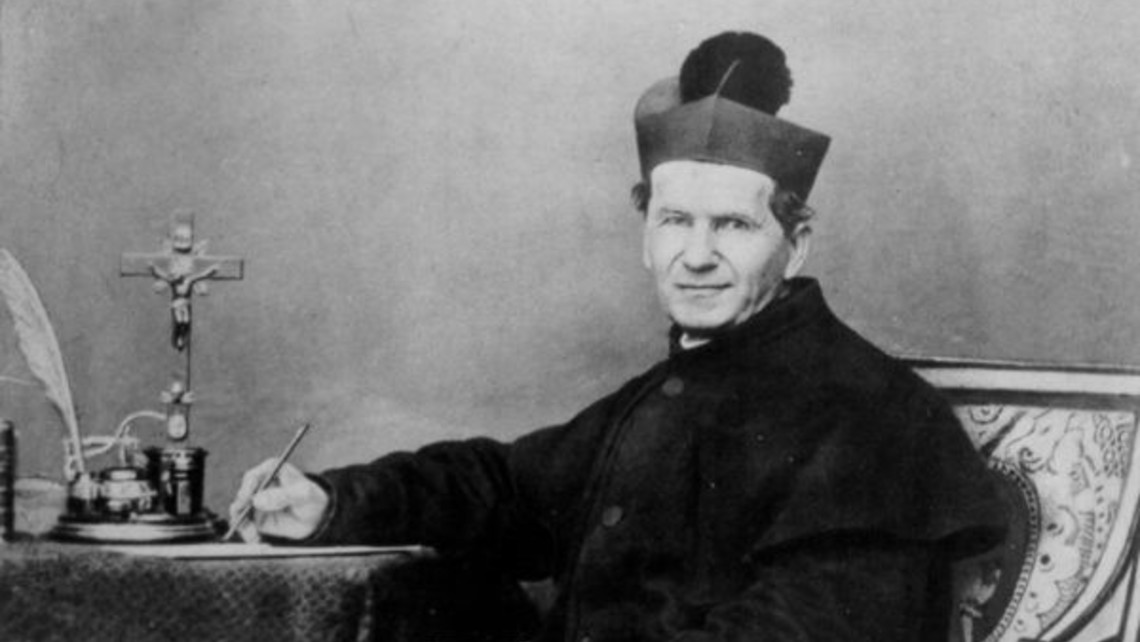 By Fr. Thomas Anchukandam, SDB, Director of the Institute of Salesian History
(ANS – Rome – November 30) – Christian spirituality as understood from the life and teachings of Jesus of Nazareth is one which manifests itself in the way a person in keeping with his faith in God responds to a concrete human situation. The Word becoming flesh was itself a sign of God's love for mankind (John 3:16). Jesus declared that He had come not to do His own will but the will of Him who sent Him (John 6:38). Right from the beginning of His public ministry, through both His words and actions Jesus identified the will of God with the total well-being of all people.
Thus Acts presents Him as someone who went about doing good (10:38) and proclaiming the Good News of liberation (Luke 4:14.). In line with His approach, He asked His disciples to imitate not so much the scribes and the Pharisees—the professional "practitioners of religion" and "guardians of tradition"—as the Samaritan, who proved a friend to the unfortunate, anonymous man (Luke 10:37).
He also took note of the fact that many outside the "chosen fold of the Jews" and professing a "different creed," like the Roman centurion and the Syro-Phoenician woman, had a more genuine faith. Jesus, in fact, declared that it is not everyone who called Him "Lord" who would enter the Kingdom of Heaven, but rather those who did the will of His Father in heaven (Matt 7:21-23)! He never insisted on long and loud prayers, but on the contrary showed Himself positively against such practices and said that God would not lend His ears to ostentatious and many-worded prayers (Matt 6:5-7). He preferred rather the quiet search for the Father's will away from the crowds and in the silence of the night (Matt 4:2; Mark 1:35; Luke 6:12; etc.).
The Beatitudes (Matt 5:3-10) as well as the Last Judgement (Matt 25:31-46) are in line with this general approach of Jesus. Only the right interior disposition and loving actions consistent with that disposition can furnish one with the final entry ticket to heaven. "For I was hungry and you gave me to eat… as long as you did it to the least of these my brothers you did it to me… Now inherit the Kingdom …!" In fact, as St. John of the Cross would insist, "In the evening of our lives we shall be judged on love alone."
From Don Bosco's own life, it is evident that an authentic spirituality does not demand long hours in prayer or energy-sapping "spiritual exercises." In fact, heeding the "cry of the young in need" would preclude such an approach. The normally expected "visible spirituality" was so conspicuously absent in his life that the devil's advocate at the process of his canonization made bold to ask, "But when did Don Bosco pray?" This in turn resulted in that spontaneous retort from Pope Pius XI, "But when did Don Bosco not pray?"
The Pope had understood well enough that the essence of Don Bosco's holiness was his being always in union with God, that he was obsessed with seeking and realizing God's will = the total well-being of the young in his care. Don Bosco himself gave expression to this approach when he said, "For you I study, for you I work, for you I live, for you I am ready even to give my life."
His dreams, which were so much a part of his life and mission, were but expressions of this his passionate and obsessive desire to seek and do God's will. His was indeed a spirituality resulting in an inner energy which made the love of God and neighbor an inseparable, Gospel-inspired unity.
The challenge for the Salesians today—inheritors of this singular spirituality and working in 134 countries—is to be like Don Bosco, assiduous seekers of God's will, and to prove themselves authentic signs and bearers of the Father's universal love. And it is indeed heartening to see that they are measuring up to this challenge despite very trying circumstances. They do it in imitation of their Father – with that joyful optimism which springs from their trust in a Provident God who is the Lord of History, aware of being accompanied by the Blessed Mother, and in collaboration with all people of good will.
December 6, 2018 - 2:48pm