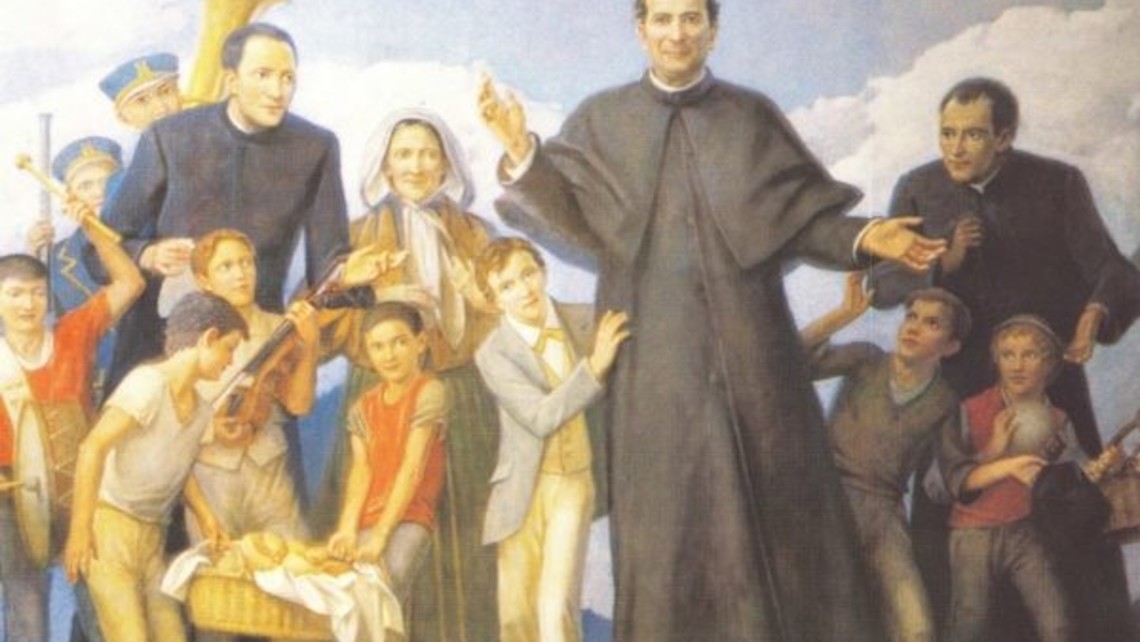 Dear Salesian Family,
In 1833 Mama Margaret went to visit her son John, who was studying in Chieri and had decided to become a Franciscan. The local parish priest warned Mama Margaret that if John became a Franciscan, he would not be able to take care of her in her old age. When she arrived in Chieri, Mama Margaret told her son, "I want you above all to consider carefully the step you will take…. Remember this: I was born poor, I have lived poor, and I want to die poor. What is more, I want to make this very clear to you: if you decide to become a secular priest and should, unfortunately, become rich, I will never pay you a single visit! Remember this well!" (BM 1:221-222).
Don Bosco did not disappoint his mother. He remained poor and always close to the poor. We remember how Don Bosco relied upon Fr. Cafasso and other generous benefactors to establish the original Oratory at the Pinardi shed. We have the image of Don Bosco with just pennies in his pocket as he begins the construction of the Basilica of Mary Help of Christians. Although Don Bosco and the early Salesians lived in great simplicity, they did not scrimp on giving the young people the best they could afford. They were committed to investing in the education and evangelization of the young, even to the point of sacrificing themselves.
I write to you today to consider specific ways we can follow Don Bosco's example and invest in the education and evangelization of the young. We have the opportunity to see that the good work God has entrusted to the Salesian Province of St. Philip continues for years to come. In 1999, the St. Philip the Apostle Foundation was established to improve the lives of the young in accordance with the charism of Don Bosco. Now, 20 years later, the Foundation stays true to its purpose and faithful to the spirit of Don Bosco by providing support for Salesian schools, youth centers, retreats, religious formation, leadership training, etc.
Individuals, families, and groups have contributed to the St. Philip the Apostle Foundation, which is governed by a board of trustees. In some cases, past pupils from Salesian schools have set up individual funds in the Foundation to provide scholarships for future generations of students. Sometimes funds have been set up in memory of deceased parents or relatives of Salesian brothers and priests. People of goodwill want to see the Salesian mission advance and so they remember the Foundation in their will. Some donors would like their contributions to help the men in initial formation as they begin their Salesian religious life; some want to support the elder confreres, those who have spent themselves like Don Bosco in the service of others. To see a complete list of funds, please go to www.stpaf.org.
From his own mother, Don Bosco learned the importance of living in simplicity so as to be able to help those in great need. Through divine intervention, he understood that his mission to the young, especially those in greatest risk, was not only for his lifetime and for his city. We have inherited a share in Don Bosco's mission, and like our father and founder, want to see it advance, even if that means making some sacrifices. I encourage you to consider a contribution to the St. Philip the Apostle Foundation as a specific way of educating and evangelizing the young for many years to come.
Our summer apostolates are in full swing. During July, please send to Salesian News some photos and stories of the special youth projects in your Salesian presence. Each week, we would like to feature two or three of the summer apostolates.
Sincerely,
Fr. Tim Zak