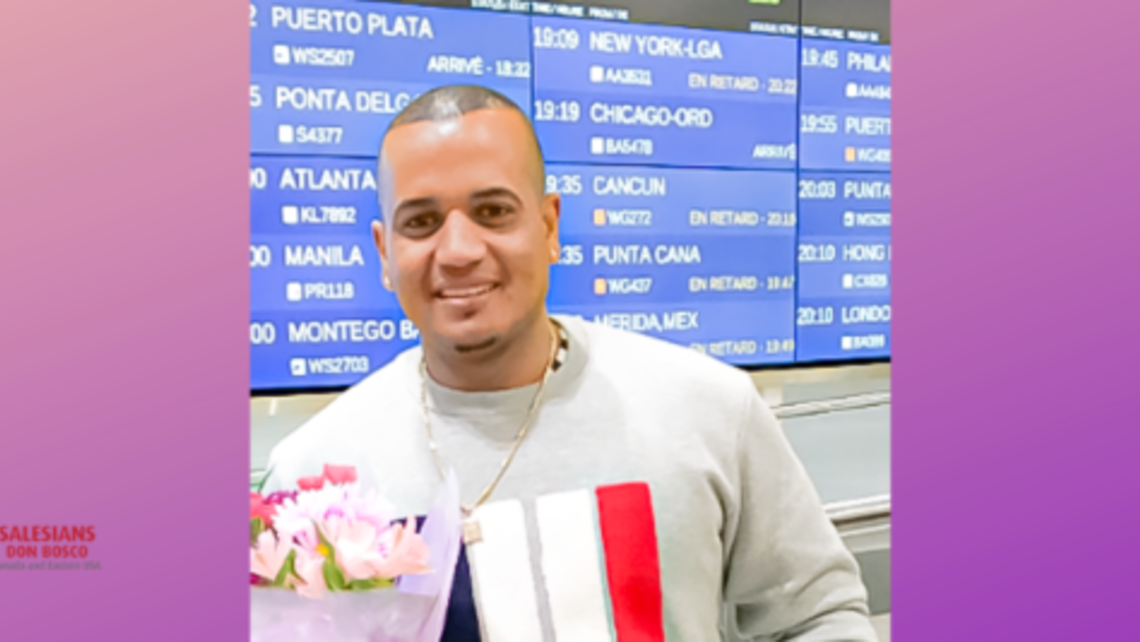 By Antoniette Pace, Lay Pastoral Assistant, St. Benedict Church, Etobicoke, ON, Canada
Abraha Weldu is the latest newcomer to our Salesian parish of St. Benedict in Etobicoke, having arrived in Toronto, ON, Canada on December 17, 2019. Originally from Eritrea, he is a single man in his early thirties, youthfully robust, and eager to work. Since he arrived in Canada only days ahead of Christmas with basic English-language skills, it was certain that work opportunities would be limited. Indeed, after pounding the pavement in search of work from January to early March 2020, Abraha's diligent effort left him without employment.
Supported by only the limited financial income provided by the parish's year-long sponsorship, it was obvious that those resources would run out before the end of the year without employment. With the arrival of COVID-19 (coronavirus) and the lockdown that nobody saw coming, Abraha's new life in Canada was reduced to life in his basement apartment with a laptop provided by the parish. It was on this laptop that he learned English since in-person classes were canceled.
In late April, during a conversation with Bassam, a previous newcomer to our parish, the opportunity presented itself to share about Abraha's desperate need for employment. Some weeks later, Abraha proudly announced that he had a full-time job. Having understood the realities of a newcomer, Bassam took it upon himself to visit Abraha outside his home to respect social distancing to learn more about him. He then proceeded to put in good word for Abraha at a company where he himself worked when he first arrived in Canada.
As Pope Francis shares in his message for the 106th World Day of Migrants and Refugees 2020, [newcomers] "offer us the opportunity to meet the Lord." Bassam could have politely listened to the plight of our most recent newcomer and went about his day. Instead, the conversation moved him to get involved. By advocating for Abraha to his former employer, Bassam exercised a practical action cited in Pope Francis' message: involvement in order to promote. Bassam's interest and involvement with Abraha points to his awareness of co-responsibility. In the words of Pope Francis, Bassam "[found] the courage to create [a space] where [he could] recognize that [he is] called…to…new forms of hospitality, fraternity, and solidarity."
In thanksgiving to St. Joseph, to whom Abraha was entrusted for employment, this reflection closes with a prayer, adapted from the prayer in Pope Francis' message:
With grateful hearts, we thank St. Joseph "who earned his bread by the work of his hands," for watching over Abraha, who has "seen everything in life taken away" and for providing for him "the dignity of a job and the serenity of a home."
September 21, 2020 - 2:44pm