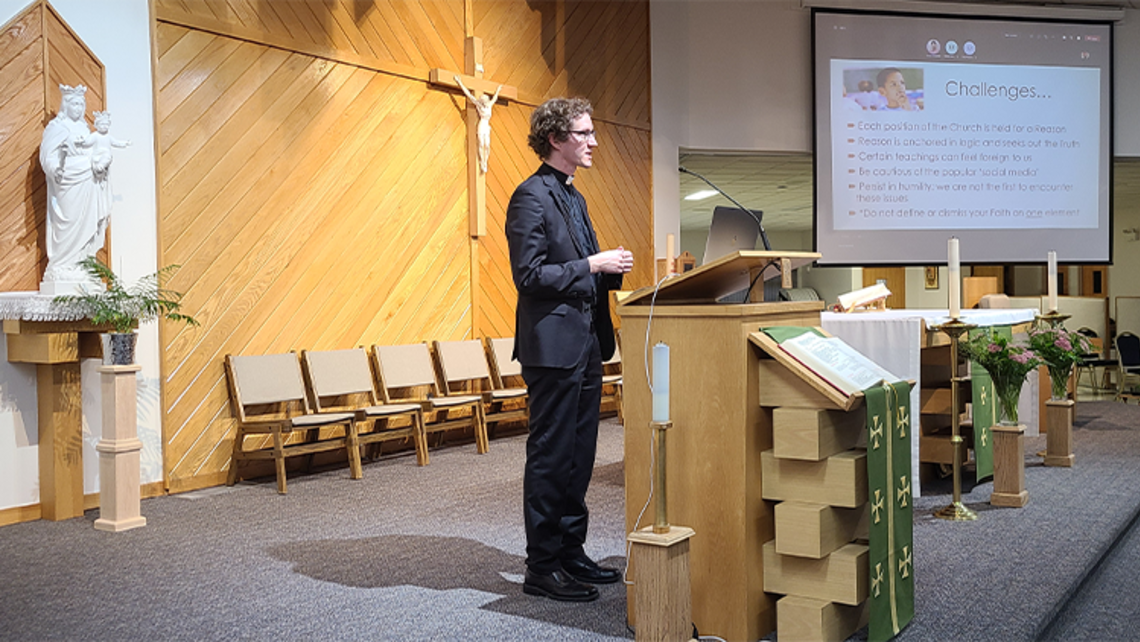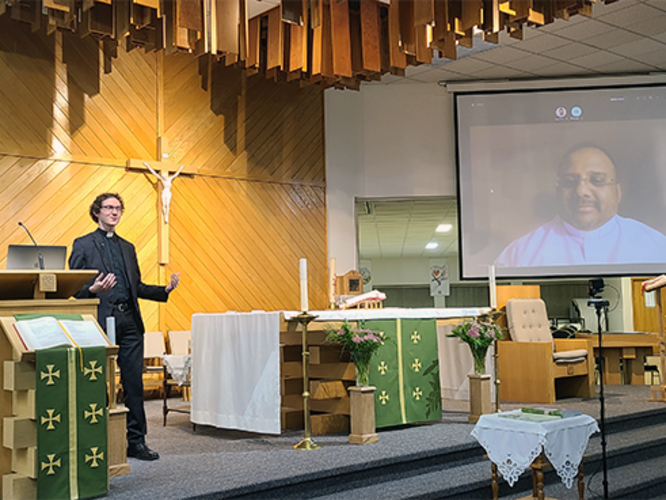 By Rev. Dr. J. Adaikalaraja, SDB
(Edmonton, AB – October 16) – St. John Bosco Parish hosted its first Family Night on Wednesday, September 29, at 7:00 pm MDT. Family Night is a series of talks on family and marriage as part of our celebration of the Year of the Family announced by Pope Francis.

The speaker for the first night was Rev. Dean Dowle, Canon Law specialist and adjunct judge of the inter diocesan tribunal at Edmonton Archdiocese. He spoke on "Marriage as a Sacrament." He was joined virtually by Rev. Fr. Jesu Pudumai Doss, SDB, Professor of Canon Law at St. Paul University, Ottawa, Canada.
"Strong marriages make for fine families, fine families make for a strong Church, and a strong Church makes for a better world, and so that is what really drives and motivates me and my mission," Fr. Dean said. He spoke of marriage as a covenant. He explained the three stages of this covenant⁠—right intention, exchange of vows, and its fulfillment in physical union.
He also discussed how divorce is a sin against the unity of marriage, celibacy before marriage, and annulment of invalid marriages. He quoted the various Canon laws regarding marriage and annulments. He then explained how bringing up children strengthens the bond between the couple and helps children grow in a safe, healthy, and happy atmosphere. At the end of the session, Fr. Dean answered a few inquiries from the participants.
This event was live-streamed for those who could not attend in person and was well received. The next Family Night will be on Wednesday, October 27 on "Worldwide Marriage Encounter."
October 18, 2021 - 10:19am