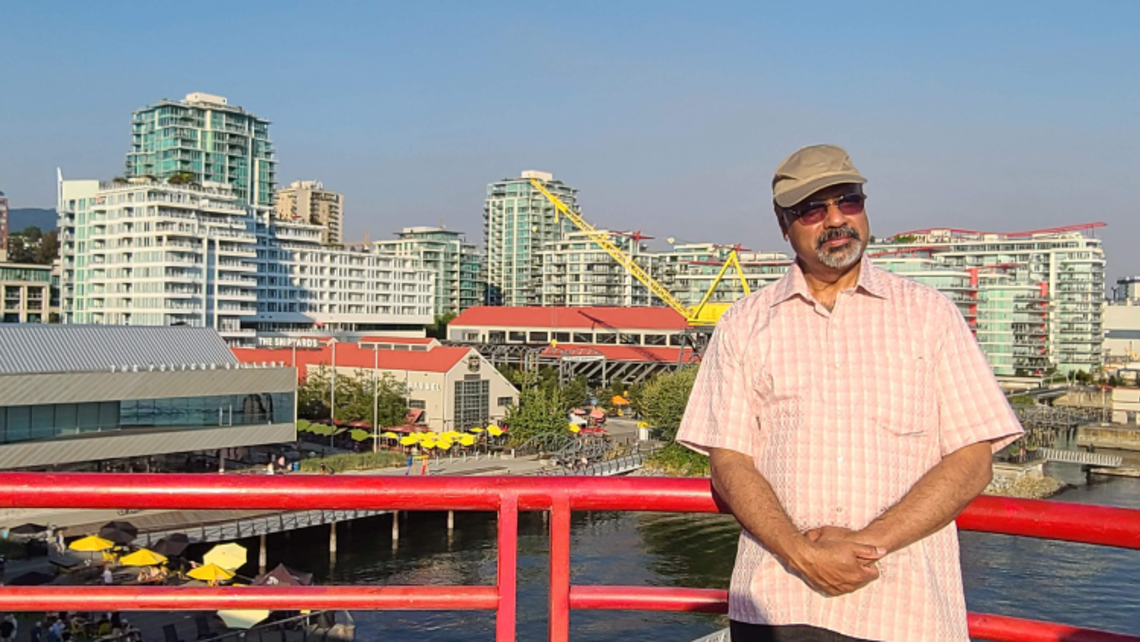 By Rev. Dr. Adaikala Raja John, SDB
(Edmonton, AB – May 31) – After a few days of anxious waiting for the confirmation of his flight to India due to the strike of pilots in Canada, Fr. Sagayaraj "Saga" Devadoss returned to his home province of Chennai (INM) on the morning of Saturday, May 20. He had served the parishes in Edmonton, Canada, on behalf of SUE Province.
Fr. Saga opted to work in Canada when called, and he brought a vast experience from his studies and work in Rome and in India. Upon his arrival in July 2016, he was asked to be associate pastor with Fr. Tony Fernando, SDB, at St. Thomas More Parish, on the south side of Edmonton. When Fr. Tony Fernando returned to India, Fr. Saga served as an interim pastor of the parish.
In July 2018, Fr. Saga was appointed as pastor of St. Dominic Savio Parish, which was originally started by the Salesians in the late 1960s. When Fr. Saga took charge of the parish, it had been with the diocesan priests for some years. To bring back the Salesian spirit to the parish, Fr. Saga had to labor intensively with truly a Salesian heart with all the groups of the parish. He was instrumental in trying to establish ADMA and the Sodality of St. Joseph at St. Dominic Savio Parish. He was an avid reader, and he almost set up a mini library with a variety of books in his collection. Most of his free time was spent in reading. In the community, he served as vice director and was in charge of the chapel. He was meticulous in preparing for the community liturgy and leading the daily community prayers. He had subtle ways of being funny and would come up with jokes at the right time. His artistic skills were displayed as notice boards for the feast days of the community and birthdays of the confreres and to welcome guests.
The Salesian community in Edmonton, especially the parishioners at St. Dominic Savio Parish, will certainly miss him. We wish him all the best in his new responsibility in his home province. God bless you, Fr. Saga.