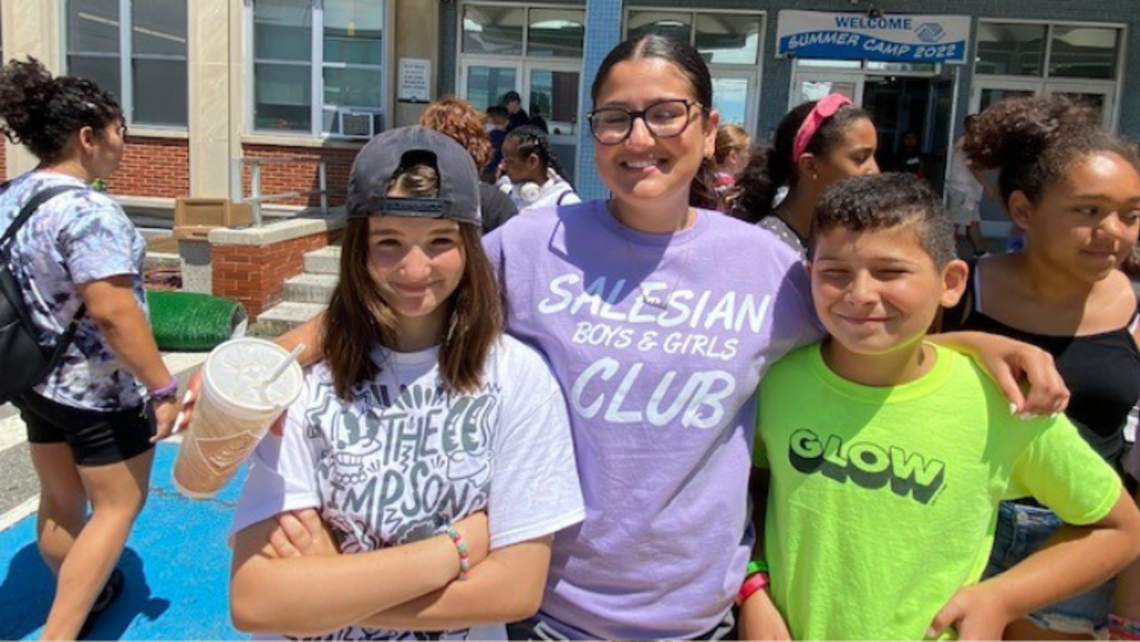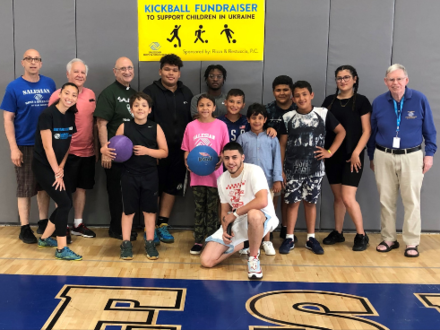 By Br. Bob Metell, SDB
(East Boston, MA – July 19) – On Sunday, June 12, the Salesian Boys & Girls Club of East Boston held a fundraising kickball tournament sponsored by the club's youth ministry team. The tournament competition was between teams comprised of staff, club members, and past club members. Together, the club raised $1,800 for youth in the Ukraine War zones.
Additionally, the Salesian Boys & Girls Club of East Boston has entered its fourth week of summer camp. The first three weeks have been packed with fun adventures for the youngsters, including trips to local city and state parks, an unscheduled fire drill in the rain when the fire alarm suddenly went off, trips to the local Constitution Beach a few blocks from the club, bowling, movie theater, and Franklin Park Zoo. The club has its outdoor cooling system, a slip and slide water park that includes sprinklers along with the slip and slide.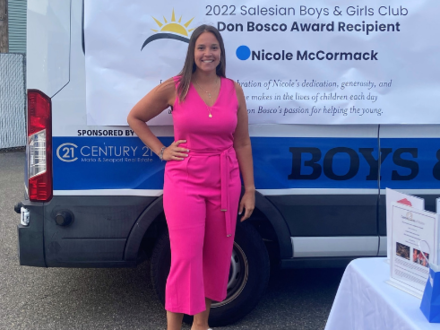 At the annual summer outdoor fundraising event for the Summer Camp Scholarship Fund, we recognized Ms. Nicole McCormack for her many years of service to the Salesian Boys & Girls Club. She and her brother Peter were club members back in the 1990s. Nicole became a staff member and teen director and served for over ten years as program director.
The remaining weeks have plenty of exciting surprises and adventurous tales to tell. So, stay tuned! Better yet, come and visit us in beautiful East Boston.