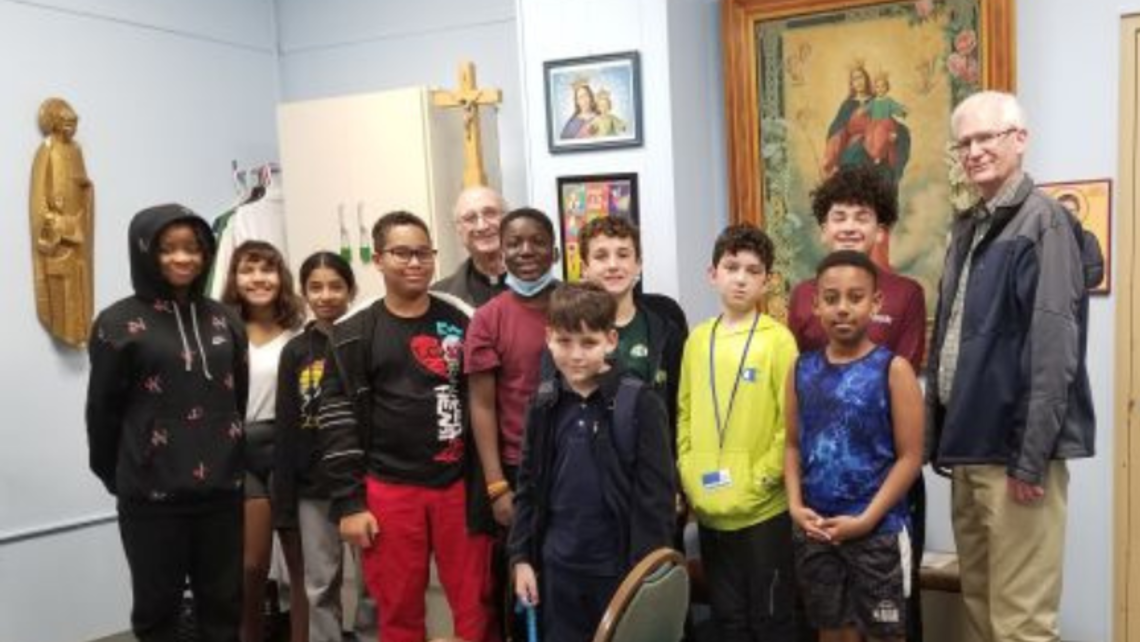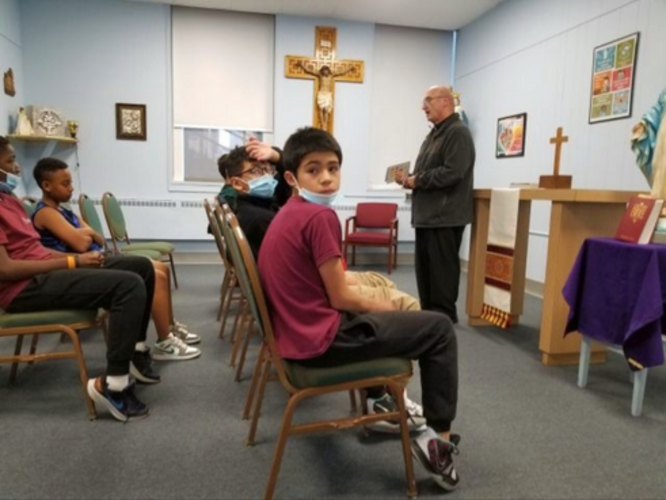 By Br. Bob Metell, SDB
(East Boston, MA – October 25) – October has been going by "wicked fast" at the Salesian Boys & Girls Club! Earlier this month, representatives from Grace Food Pantry came to the club and picked up the five boxes of food the campers collected over the summer. The food will go to needy families in the greater East Boston Metro area.
On Thursday, October 13, two of the Boston Police District Seven neighborhood officers visited the club, spoke to the members, and joined them at meal time. Then, on Saturday, October 15, the club held its first-ever meatball competition fundraising event.
About a week later, Fr. Bill Bucciferro led the pre-teens of the Salesian Boys & Girls Club in a Marian Prayer service in the Don Bosco Chapel. Every Wednesday, Fr. Bill and I hold faith time orientation sessions with the eight-to-ten-year-old group first, followed by the pre-teens. We also hold them on Fridays with the five-to-seven-year-olds.
Every day before the evening meal, a good night is organized by Fr. Bill Keene and given by one of the SDBs, a youth ministry team member, or the club's executive director.
Since the Boys and Girls Club members come from various ethnic and religious backgrounds, the faith time lessons are designed to reach all members through moral development and leadership themes. Several times a year, Mass is offered on Holy Days, and the priest is always available to staff, members, and families for the Sacrament of Reconciliation.
Last year, Fr. Bill and I formed a youth ministry team that meets monthly and organizes events, activities, and faith programs for the club. I will write more about our team in a future issue.
October 25, 2022 - 8:00am