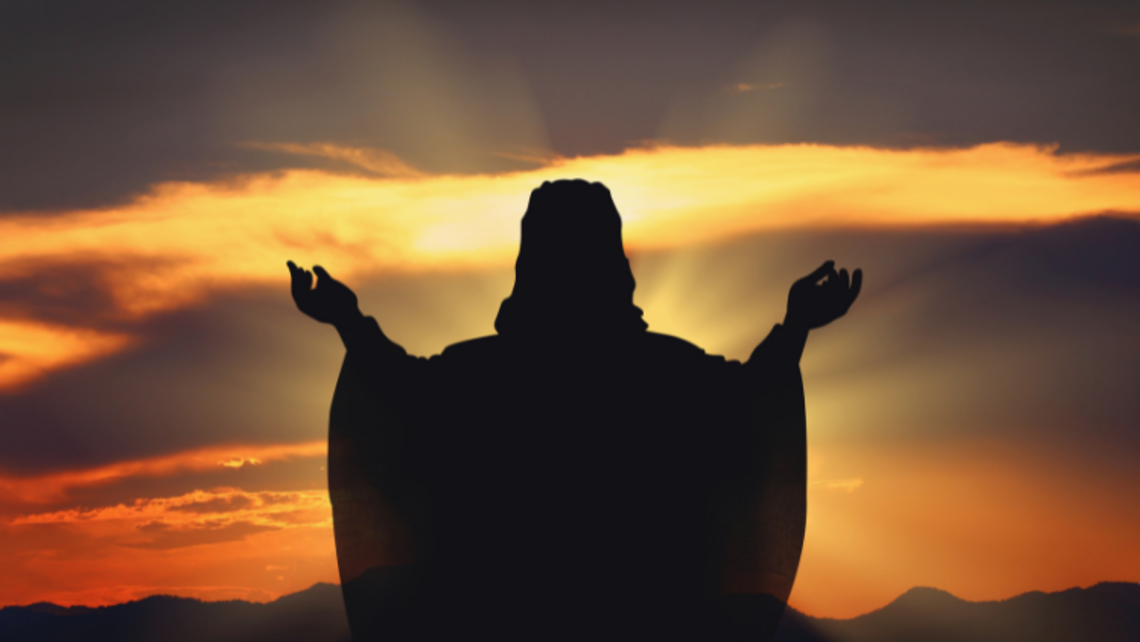 Dear Confreres,
Did you know that January is named after the Roman god Janus? In paintings or sculptures of Janus, he had two faces so he could see the future and the past! He was also the god of doors and of comings and goings. Still, at the beginning of the new year, it is worthwhile to reflect on where we are coming from and where we are going, what we are leaving behind and what awaits us in the months ahead. The old year has passed away, and the new year, like a baby, brings us hope. We gain wisdom and freedom when we can hold this experience of death and birth together, not as an endless and futile cycle, but as a fuller participation in Christ's Paschal Mystery. Let's see what that might mean for our province.
As I reflect on some experiences of letting go, of realities passing away, of feelings of dying, I can identify the diminishing number of SDBs. This is due in part to confreres' deaths and fewer men committing to Salesian religious life. We feel something of a death when a confrere chooses not to renew his profession or seeks to join a diocese. In the past seven years, we have withdrawn from six works; other works have gone through significant reorganization. The average age of our province is 64. Some of our schools face decreased enrollment, and our parishes face less active participation by the faithful. We all feel some pain and loss caused by the pandemic. We further must acknowledge the pain caused by the abuse of minors by Salesian religious and colleagues. Looking at this difficult reality, we remember the 2021 Strenna: Moved by Hope!
For a more complete view of reality, we also must see the abundant gifts of life and grace that surround us. I will draw attention to just a few. We do have men entering the candidates program every year. There are many colleagues eager to share responsibility for the Salesian mission and willing to be formed with SDBs in the Salesian charism. Our communities and ministries are culturally diverse, which enriches us and helps us reflect on the internationality of the Church and Congregation. Young adults are seeking meaning in life, and, although they may be distant from organized religion, their questioning opens them to an encounter with Jesus and to a mentoring relationship. SDBs live a simple, yet profound spirituality, based on the Word of God, nourished by the Eucharist, and guided by the Blessed Mother, Help of Christians. Generous benefactors and volunteers give of their time, talent, and treasure to further the Salesian mission. Salesians have responded to the pandemic and other struggles with creativity and initiative. All of this manifests the presence of God in our midst and the gift of new life in the Spirit.
I share with you this reflection of death and life in January with the intention of encouraging us all to renew the Salesian charism throughout our province, to "revive the gift we have received." This is a particularly relevant reflection as we continue the preparations for the provincial chapter.
Let's explore the experience of dying and rising a bit more. As people of faith, we see that what is to be born is already within us, made possible by God's providence and grace. The present can be renewed or reinvented through a dream, a hope, or a vision of God's plan for us. There is a sense of loss as the year passes, but we have hope in what is to come. The old is passing away; new life is being born. Salesian religious life is nestled in this larger story of dying and rising, where we can no longer live with a small-minded perspective of a world we try to control. Part of the excitement and beauty of the new year is that it presents new horizons and is beyond our control. Merely continuing the status quo with minimal effort will not satisfy our deeper desire for fulfillment. So often in history, religious life has been the prophetic witness in the Church and society, like John the Baptist, living a bit on the edge. The radical nature of religious life calls the Church and society to renewal, to new life in Christ. Our Salesian religious life can do this in 2022. As an institution, we may tend toward predictable stability, but as authentic disciples and enthusiastic missionaries of Jesus, the Word living among us, we are mystics, prophets, and servants ready to "wake up the world." The story of Don Bosco and the founders of the groups of the Salesian Family inspire us to live this moment united to Christ who makes all things new (Rev. 21:5).
We have concluded the Christmas season, but the mystery of the Incarnation gives us the vision to see how God entered our world, in unexpected ways, on the periphery, and in littleness and poverty. We stay close to Mary to learn from her how to be prayerful, attentive, humble, open to God's surprises, grateful for being chosen, and willing to cooperate with God's plan.
In a few days, I will send a compilation of data collected from each Salesian work to the confreres. Please review the information for completeness and accuracy, then send me any corrections. The information focuses attention of standard criteria of the Salesian charism for every work. The data can give you a perspective about trends over five years in your work. It also allows you to make some comparisons with the other works of the province. It can be shared with your leadership teams to help with local planning. It will be useful during our provincial chapter to know the reality of our province and discern God's will for us as we move forward. May we have the apostolic zeal, creativity, and initiative of Don Bosco, who was ready to "push ahead even to the point of recklessness" (Const. 19).
Fr. Tim Zak
January 13, 2022 - 8:00am