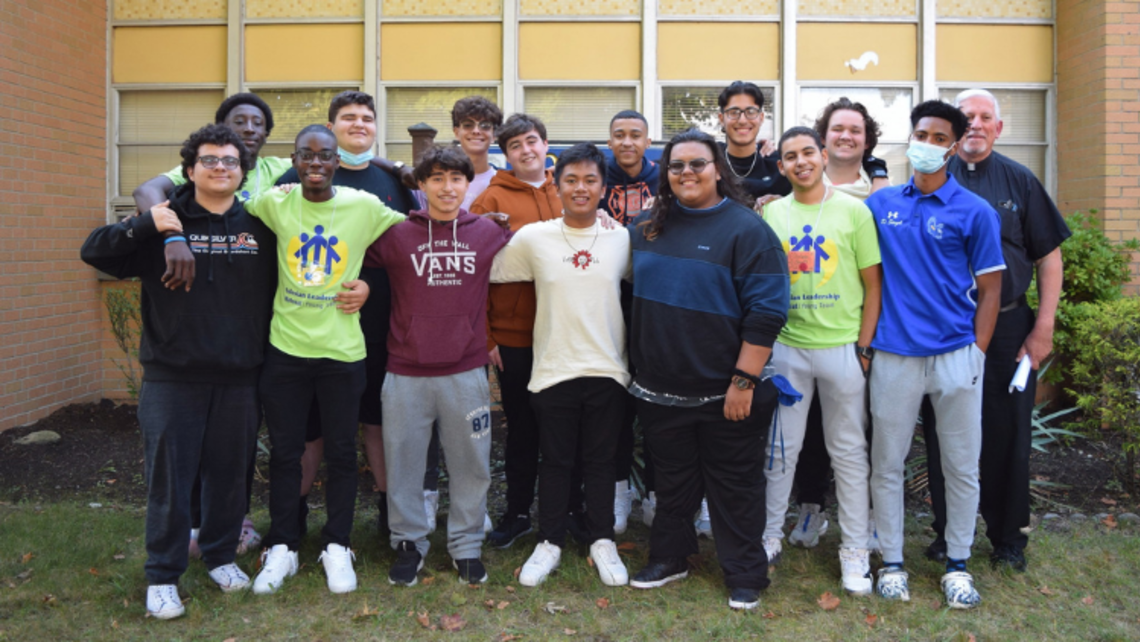 Dear Confreres,
In our province, ministry is conducted on a regular basis in at least 12 languages: Creole, English, Filipino, French, Italian, Korean, Polish, Portuguese, Slovenian, Spanish, Tamil, and Vietnamese. Other languages are spoken by the confreres and used in ministry when the need arises. Confreres serving in this province were born in 25 different countries! The Rector Major accurately describes Salesian religious life in Canada and the USA when he writes, "We live in times when we have to face reality with a renewed mentality that allows us to 'cross borders.' In a world where borders are more and more 'a defense against others,' the prophecy of our life as Salesians of Don Bosco also consists in this: in showing that for us there are no borders. The only reality we respond to is God, the Gospel, and the mission that has been entrusted to us. It is precisely for this that our international and intercultural communities have great prophetic value today, without hiding the fact that building fraternity in different situations requires a vision of faith and personal engagement" (The Congregation's Six-Year Action Program: Proposal Seven).
Acknowledging the challenges of living with such diversity, Fr. Ángel gives us the key to grow in communion. We need to see things as God sees them, learn from the way Jesus interacts with others in the Gospel, and give ourselves generously to the Salesian mission. If we are not clear about the priority of God and the urgency of the mission, we will easily see the cultural and linguistic diversity as a source of division. We can allow political perspectives to influence us more than the Gospel. Yet when that happened, attitudes of intolerance, exclusion, and racism begin to emerge. Recognizing the diversity in our religious communities, we are situated to offer society a prophetic witness of life in the Kingdom of God. When we take into account the diversity of the people we serve, the prophetic witness can be even stronger. We can show the young people how to live as brothers and sisters, calling upon the one God as Jesus taught us, "Our Father."
I've directed our attention to this theme of cultural diversity in our religious life and mission because it is part of both the Congregation's action program and our province strategic plan. I feel it is worthwhile to return to this theme and review our attitudes and actions to continually bring them closer in line with Jesus. Each month, the province interculturality committee has been sending out a short article for personal or community reflection. I thank them for their service in this way. As a province, we have been studying interculturality in Salesian religious life for several years. We are now better prepared to walk with our colleagues, the young, and their families to an enriching experience of a new heaven and earth where all live with dignity and respect. Fr. Ángel acknowledges, "There is a need for our help as evangelizers and educators of the young and adults belonging to the working classes, in the most diverse of cultural and religious contexts." He writes this to spur us on to missionary generosity. Recalling the statistics of the cultural and linguistic diversity of the communities and works of our province, I encourage everyone to take advantage of the resources provided by the province interculturality team so we can be more effective in the mission.
Tomorrow, the Feast of Our Lady of Lourdes, is World Day of Prayer for the Sick. Let us remember our sick and elder confreres in a special way.
Fr. Tim Zak
February 10, 2022 - 8:00am