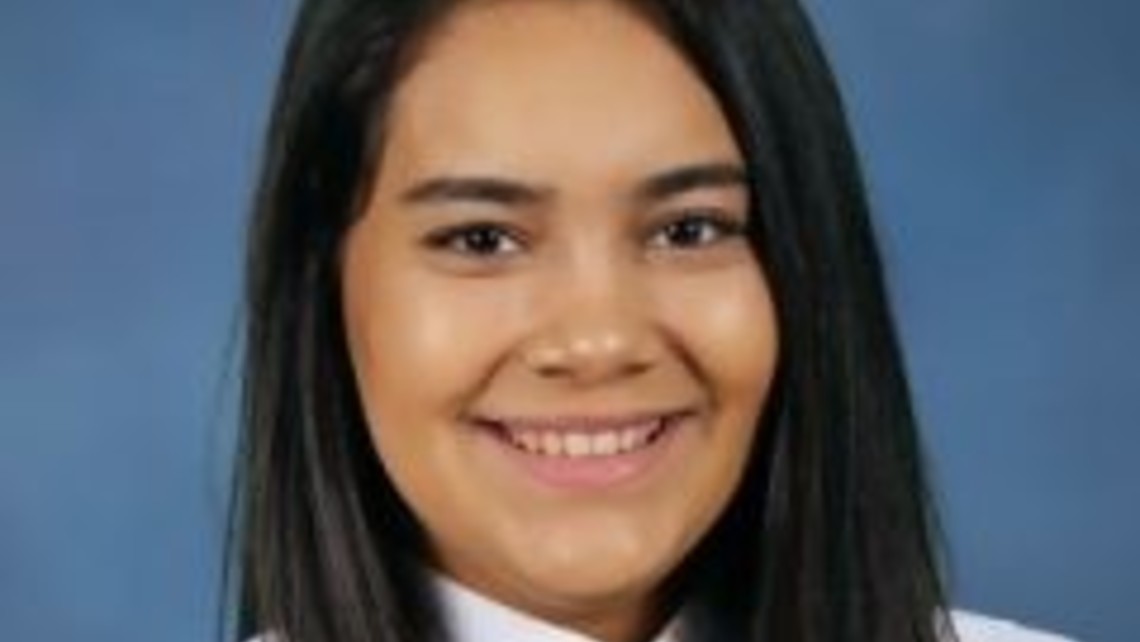 By Lili DeGrasse
During Eucharistic adoration at a week-long youth retreat this summer, Maria Alas, a sophomore at Cristo Rey Tampa High School at Mary Help of Christians Center in Tampa, prayed to God, asking how she could help others in need. Last year she had noticed that some of her fellow students did not have school supplies because their parents and families could not afford them, that her friends and classmates needed help. An idea came to mind during that adoration – to have a school supplies drive. So when Maria returned to campus, she spoke to Cristo Rey Tampa principal Matt Torano, who encouraged her to create a flier that very day and begin promoting the campaign.
Starting at her youth groups, Maria asked for donations to be able to purchase binders, notebooks, and all types of school supplies for her classmates. She raised over $200 in just two days, and the drive grew to include Corporate Work Study Partners of CRT who also joined and purchased supplies.
Maria raised enough money and supplies to provide needed materials for 50 of her classmates.
August 30, 2018 - 11:01am