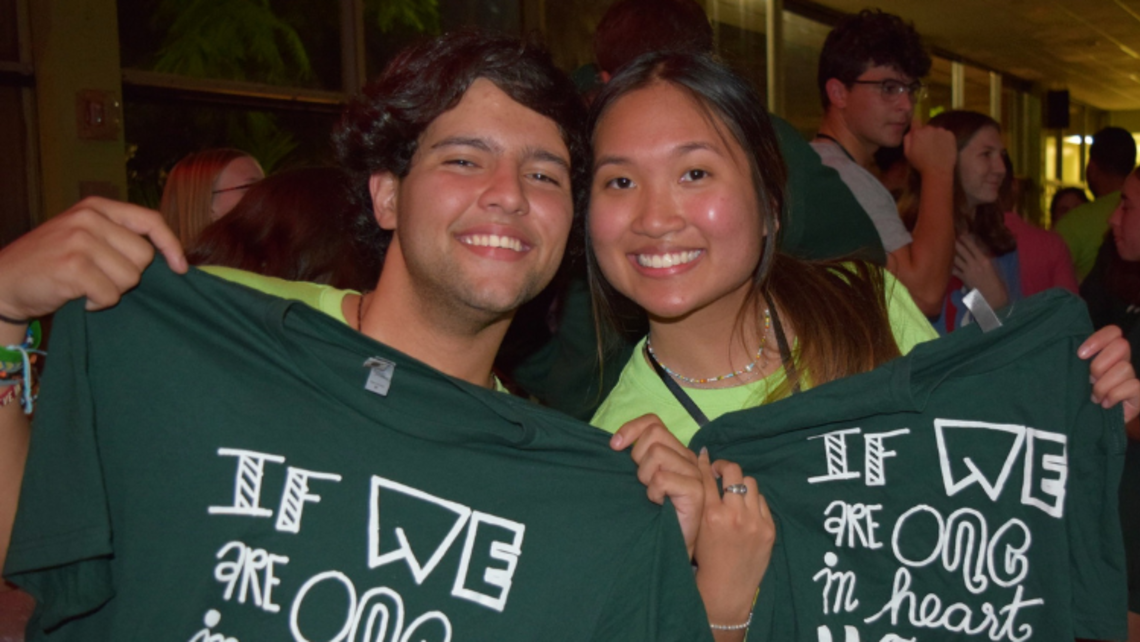 By Fr. Louis Molinelli, SDB, Delegate for Youth Ministry
In his commentary on Strenna 2022, our Rector Major, Fr. Ángel, reminds us that, "Charity is the measure of our prayer because our love of God is manifested in our love for our neighbor." It is important for us to take time each day to center our lives in God, reflect, be nourished by the Word and the Eucharist, and experience the forgiveness of sins through reconciliation. While these times may be few during the day, they are intense and meant to nourish us throughout our day of apostolic activity. However, Salesians are called to pray all the time!
Like Don Bosco, we are to keep ourselves united with God throughout our day of ministry. As St. Francis de Sales reminds us, when two people love each other, their thoughts are always for each other. Thus, our apostolic work and commitments in life become moments of intense prayer and union with God, especially as we raise our mind in short prayers and a good thought of Our Beloved Father in Heaven.
It is common in all our ministries for us to invoke the name of Our Lady frequently throughout the day. How often do we pray, "Mary Help of Christians, pray for us?" This invocation is a hallmark of our Salesian prayer as we call upon Our Lady to assist us with her prayers as we remember that all we do is for the love of God. 
This does not mean that we give no time to prayer! No! It means that our times of prayer must keep us in union with God throughout the day so that our life becomes one continuous prayer. When Don Bosco's cause for canonization was in process, one of the criticisms given about his life was this question: "When did Don Bosco pray?" Pope Pius XI gave the answer when he said, "When did Don Bosco not pray?" We must develop this same sense and spirit of prayer so that our whole lives become a continuum of praise and glory to God. Do all from love and nothing from constraint. Let our prayer come from this same sentiment of St. Francis de Sales.
February 10, 2022 - 8:00am