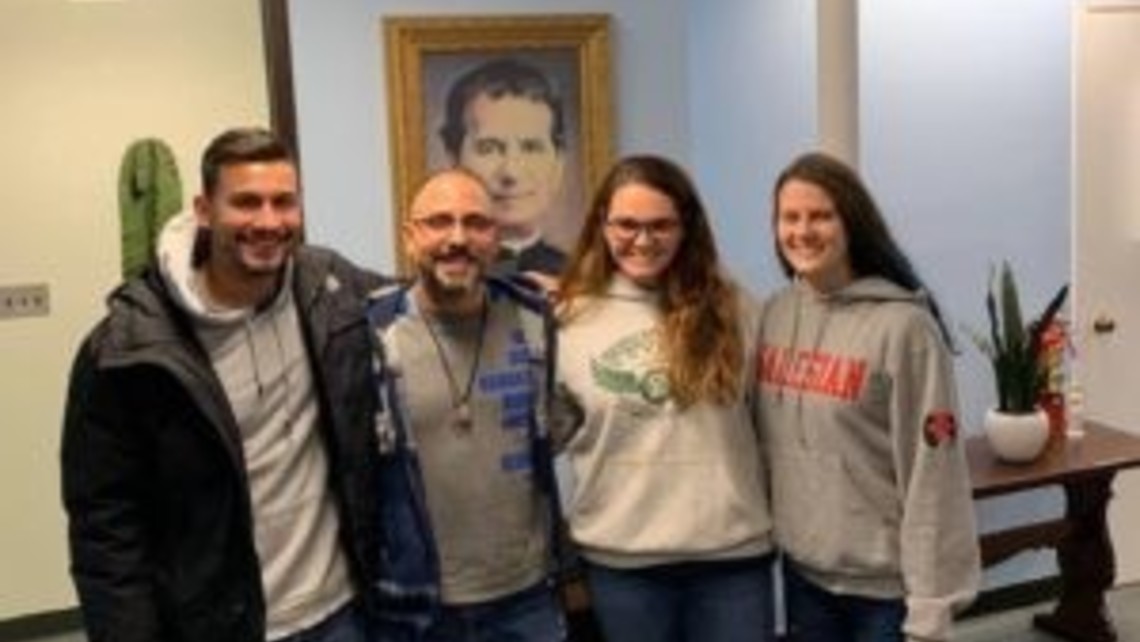 The Salesian Office of Youth and Young Adult Ministry is pleased to announce that Guilherme Lopes has been promoted to the role of associate director and that Victoria Weekley is now serving the province as Salesian Youth Movement animator.
These new positions are in response to the desire of the New Rochelle Province to continue to encourage the animation and development of youth ministry at a local level.
As delegate for youth ministry, Fr. Abraham Feliciano's primary focus is province-level tasks, including continued support for the development of local educational-pastoral plans, and his participation in several province commissions, including communications, mission animation, and vocations. The role of the associate director will be to oversee the day-to-day administration of the office, including direct responsibility for the office personnel and interns. He will work with the Salesian Youth Movement animator in preparing, evaluating, and improving province programming and services, while working with the delegate for youth ministry to provide ministerial support, formation, and accompaniment to CYMs and their teams.
This is the first time in a decade that lay leadership will serve in this capacity in the Office of Youth and Young Adult Ministry. According to Mr. Lopes, "Being in this office and doing this work is a direct response to where I believe the Lord is calling me." He adds, "When I became involved with the Salesians, I didn't think that ten years after my SLR I'd be the associate director of this office. I never envisioned this kind of role with the Salesians."
Victoria Weekley has been serving the office as the youth ministry program coordinator for over a year. Her new position as Salesian Youth Movement animator includes her previous responsibilities of planning, organizing, executing, and evaluating the province high school programs; it adds some responsibilities intended to help develop the Salesian Youth Movement in the province. She will also be involved in providing support to the local CYMs and local youth leaders.
Ms. Weekley explained that the province is continuing to encourage localized programs; the focus of her "animation" is accompaniment. "It's not exactly what Gui [Lopes] was doing before as Salesian Youth Movement coordinator," she observed. She added, "Its focus is bringing to life the SYM, not to coordinate groups, but to foster relationships and keep up with them to make them feel that they have a connection in the Salesian Youth Movement" at the provincial, regional, and world levels. Her responsibilities will also include overseeing social media and promotional items.