Click on each photo for a personalized message from each of the men in formation.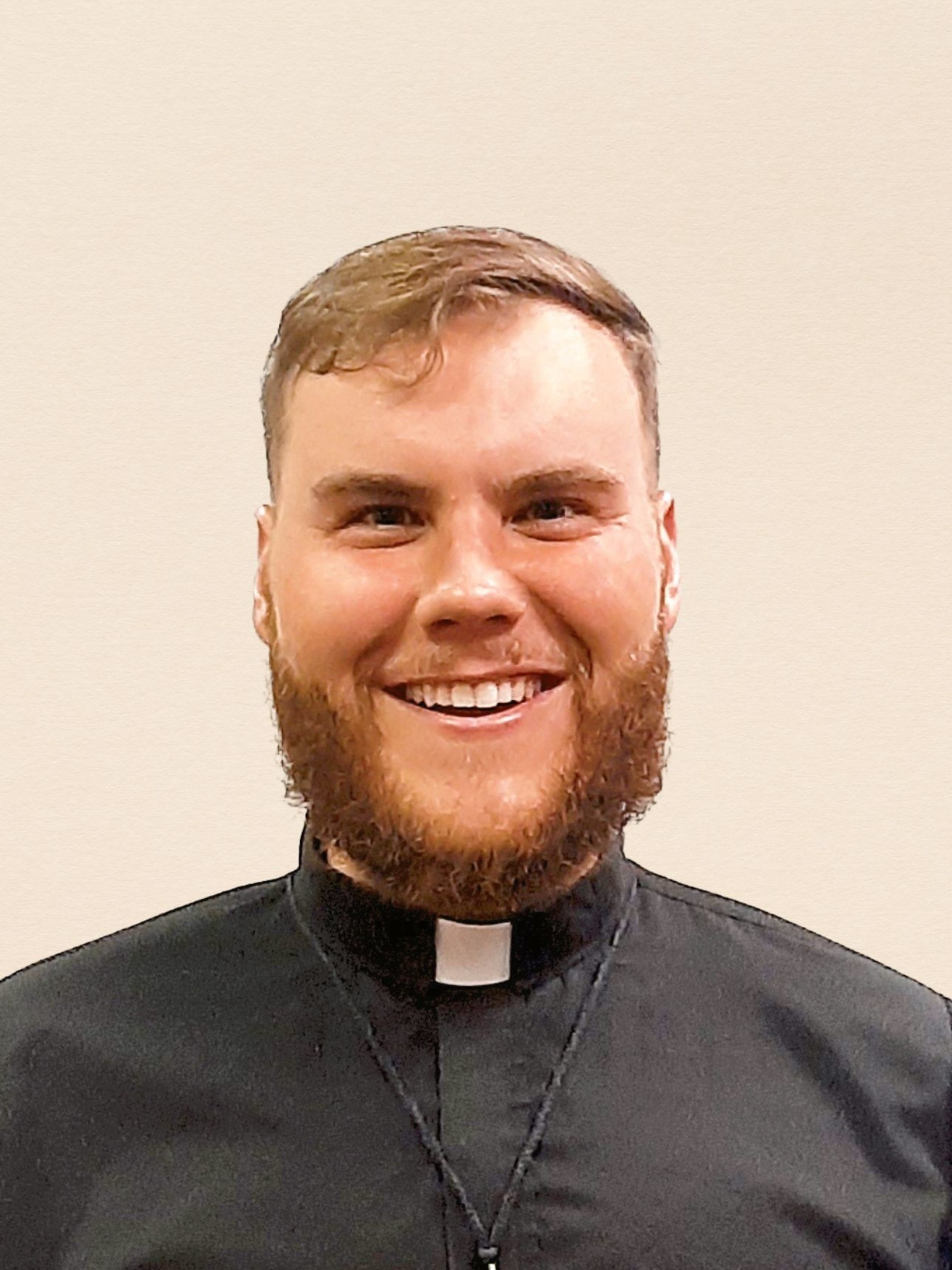 Br. Thomas Junis
Theology II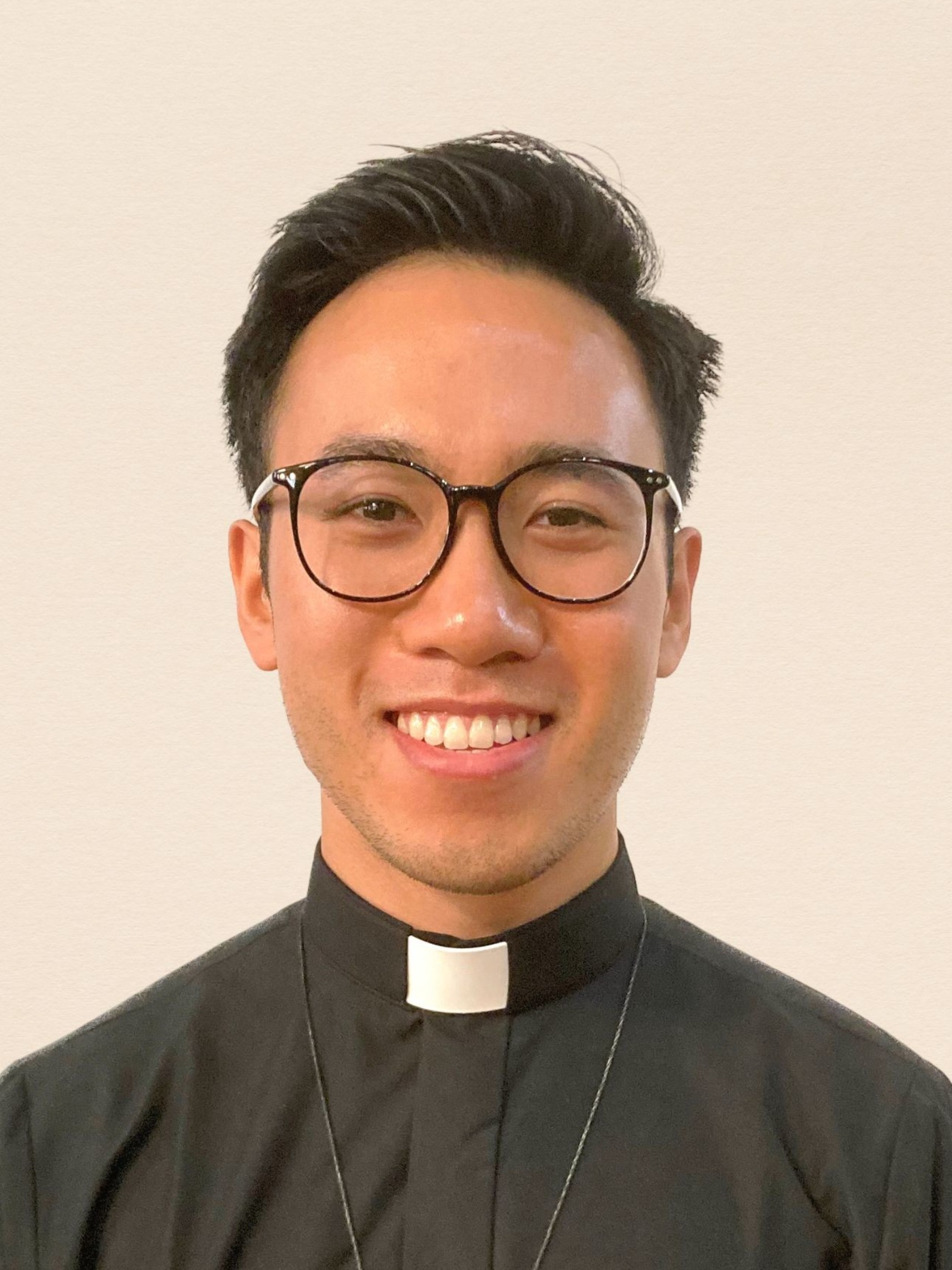 Br. Francis Nguyen
Practical Training
Br. Francis Nguyen
My name is Br. Francis Nguyen and I am from Annandale, VA, about 20 minutes away from Washington, DC. I started feeling God's call at a turbulent time in my life. At that time, I had recently graduated from Virginia Tech, about one year out. I was studying for the MCAT to get into medical school throughout my first year of post-graduate life. As a 23-year-old, I knew I wasn't doing myself a favor studying something I did not have a passion for. As the deadline for medical school applications wound down, I felt increased pressure and anxiety in my life since I did not have everything in line or a future mapped out for myself. I shortly gave up on that idea and started praying more.
There were two moments in my life that initiated my desire to want to know Jesus more: one was when my father asked me if I wanted to attend my cousin's ordination, who is a Salesian, and the second was the day that my grandfather passed away. Both these events occurred within one month of each other. Soon enough, I was getting signs left and right from random people at my church coming up to me and saying that they would pray for me and also from my aunts telling me how great of a religious I would be. At the time, I was also a youth servant leader for my church and felt great joy serving and being a friend to the young.
From then on, I started to discern and take my calling seriously throughout the next year. On May 16, 2018, I received the call from Fr. Dominic announcing my acceptance as a candidate of the Salesians of Don Bosco. I must thank my family, friends, parish pastor / assistant pastor, spiritual advisors, and youth group who have nurtured and prayed for my vocation and calling. Please remember to keep me in your prayers, as I keep you in mine.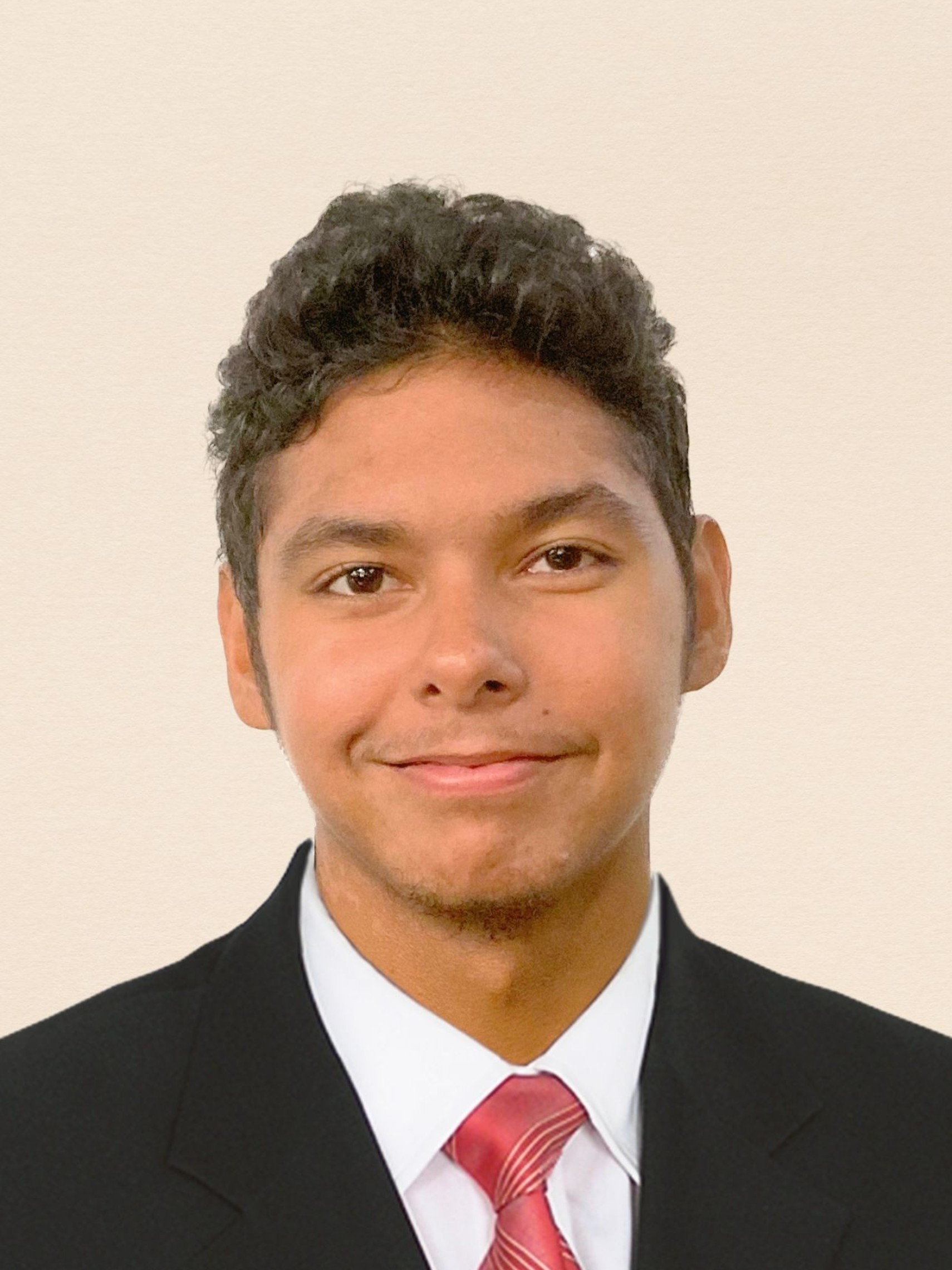 Nathan Gonzalez
Pre-Novitiate
Nathan Gonzalez
My name is Nathan Gonzalez, and I was born in Hartford, CT. I was baptized and received first Holy Communion in a small parish called Holy Trinity Catholic Church in Hartford. I received first communion when I was 11 and within that same week my family and I got in the car to move down to Tampa, FL. After a few weeks of being in Tampa I asked my mom why we hadn't been to Mass in a while. She told me that it's because I am not Catholic anymore. I ended up wondering which state line did I cross that changed my religion. That was the end of that conversation and I stopped identifying as Catholic. We became Protestant and started church hopping from different churches/congregations that my parents felt they belonged to. Eventually they settled on one, but I never really felt like I belonged. I spent my middle school and early high school years growing up in that church. After a while I stopped going altogether because the worship style never really fit me. Fast forward to the summer of 2018. I was fresh out of high school and in need of a job. I was then employed as a summer camp counselor at Camp Mary Help located at Mary Help of Christians Center in Tampa. Through the summer camp I learned about the Salesians and who they were. I learned of the preventive system, safe environment protocols and most importantly how to follow the examples of various Salesian saints.
I still wasn't identifying myself as Catholic, but I experienced the Salesian method working among young people. I made a choice to be a model of this method so that I could help bring faith and fun together at camp. I took this mentality with me whenever I was working with the young. Whether I was at summer camp, leading retreats or working my after-school program job, I tried to carry the Salesian spirituality with me simply because of the positive experiences I had at camp. Eventually I realized that I was still Catholic and had never stopped being Catholic. It was then that I decided to join RCIA for the Sacrament of Confirmation and fell in love with the faith again. I also developed a passion for the Salesian charism most notably through my desire to teach catechism after my confirmation was made.
I knew that I wanted to somehow be more Salesian, but I didn't feel the call to priesthood, so I looked into the Salesian Lay Missioners and the Cooperators, but I didn't feel called to those either. It wasn't until I was living on campus during the summer camp of 2020 that I was introduced to the Brother vocation. After much prayer and discernment, I came to the realization that this was the call I had been feeling all this time. The call to become a Salesian Brother. I am now learning to aim my days towards educating and evangelizing the young and the poor in an effort to get myself and others to heaven.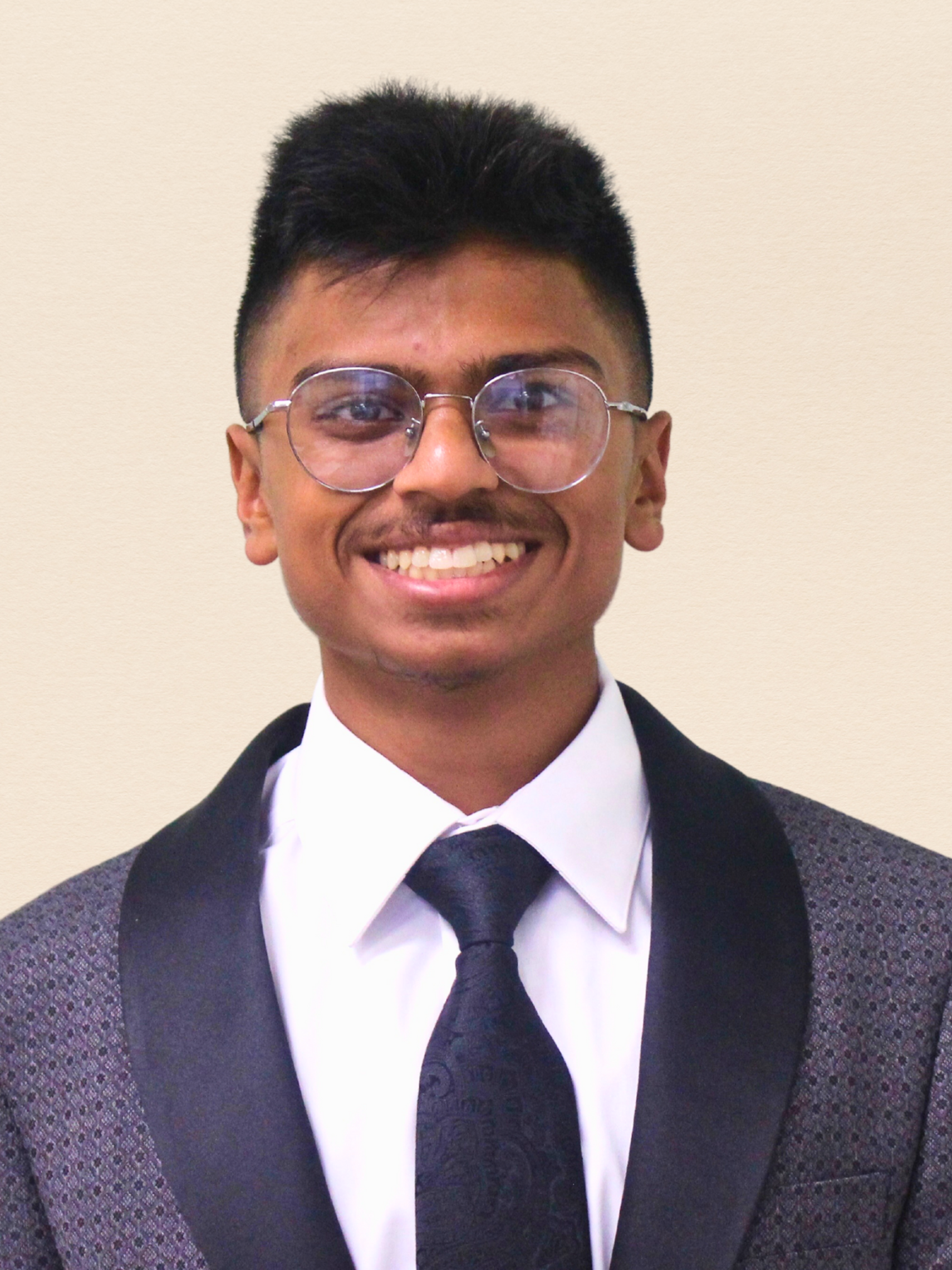 Francis Chazhikattu
Candidacy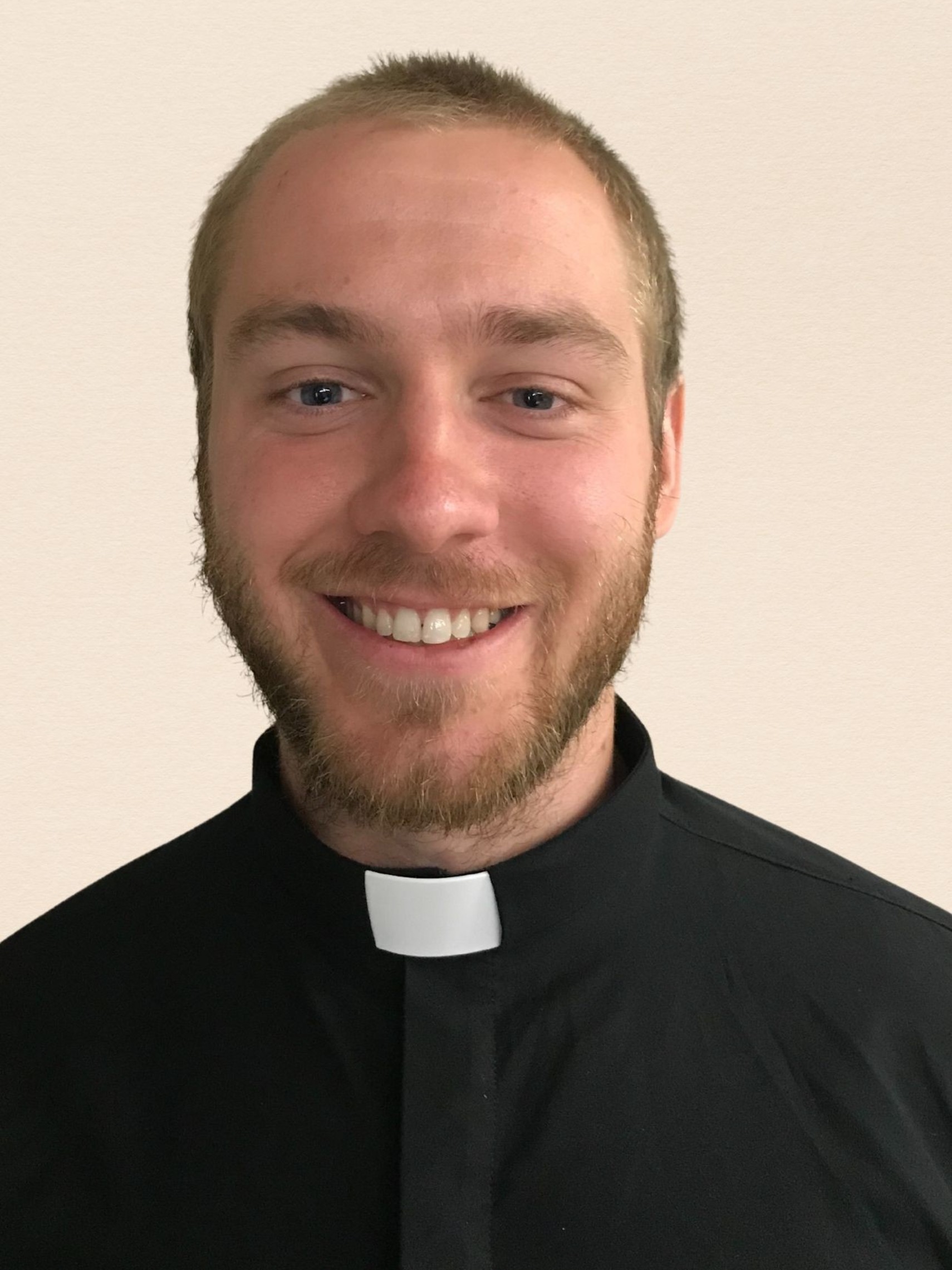 Br. Daniel Glass
Theology I
Br. Daniel Glass
Ten years ago, I lived in a world of certainty. After high school graduation, I went to Georgia Tech in Atlanta, where I studied engineering. Then, six years ago, I went abroad to South Sudan as a Salesian Lay Missioner.

After my experience, I felt a call to the religious life. I started formation in the novitiate and focused on committing to God's calling me to be a Salesian. While I never had an "ah-ha" moment that led me to my vocation, each step gave me consolation that "yes, I'm where God wants me to be." These little bricks built up a strong, solid foundation knowing this is what God wants me to do.

Once I felt convinced of my vocation, I opened my heart again to being a Salesian missionary. I needed to be sure of two things: first, that I was called to religious life, and second, that I was called to religious life as a Salesian of Don Bosco. Rooted in my vocation as a consecrated Salesian, I continued to discern my missionary ad gentes vocation. Both answering my calling and applying for the missions were very similar. They were motivated by my realizations of the little things, what I'm passionate about, and what moves my heart. Looking back, I also realized "this is more than just a nice thought."
In May 2021, I learned that I had been accepted as a Salesian missionary. I was very excited! When I first saw the email, I thought "this is real!" As of September 2021, I have been in Sherbrooke, QC, and will leave for the Congo in November. Yet I remain motivated by the unknown.

While I'm excited and [before learning of having been chosen for the Congo] a little nervous not knowing where I'll go, this is something I always had in my heart and mind. The blessing of uncertainty is that it leads to an open heart and leaves you open to possibilities. Plus, I've been professed for three years and with the Salesians for six years. Whatever you got, I'll take!

I also hold onto the hope and excitement I feel in God's plan. Although I don't know where I'll be, I know that every step I take is a step closer to grow in the mission and in faith with the young and leads us closer to God and Jesus. I have the hope and excitement that God will always be with me and that God has something beautiful in store for each of us.
Hope is also something that I envision carrying me through these next few years. In five years, God willing, I'd be preparing to be ordained and I hope I will be confident and comfortable to take steps towards ordination. I hope to be faithful to the calling and closer to Christ in my ministry as a priest. And I pray to be someone who's continuing to grow deeper and more willing and freer to give everything to the mission for Christ.

I also remain guided by scripture and Our Lady. One of my guiding scripture quotes that's led me is at the end of the Gospel of Matthew: "Behold I'll be with you always till the end of time." No matter what it is, there's the promise Christ will be with us. I'm also inspired by the title of Mary as Star of the Sea. Whether you're a traveler or weathering storms, we know that to have Mary as our Mother and champion is a true blessing.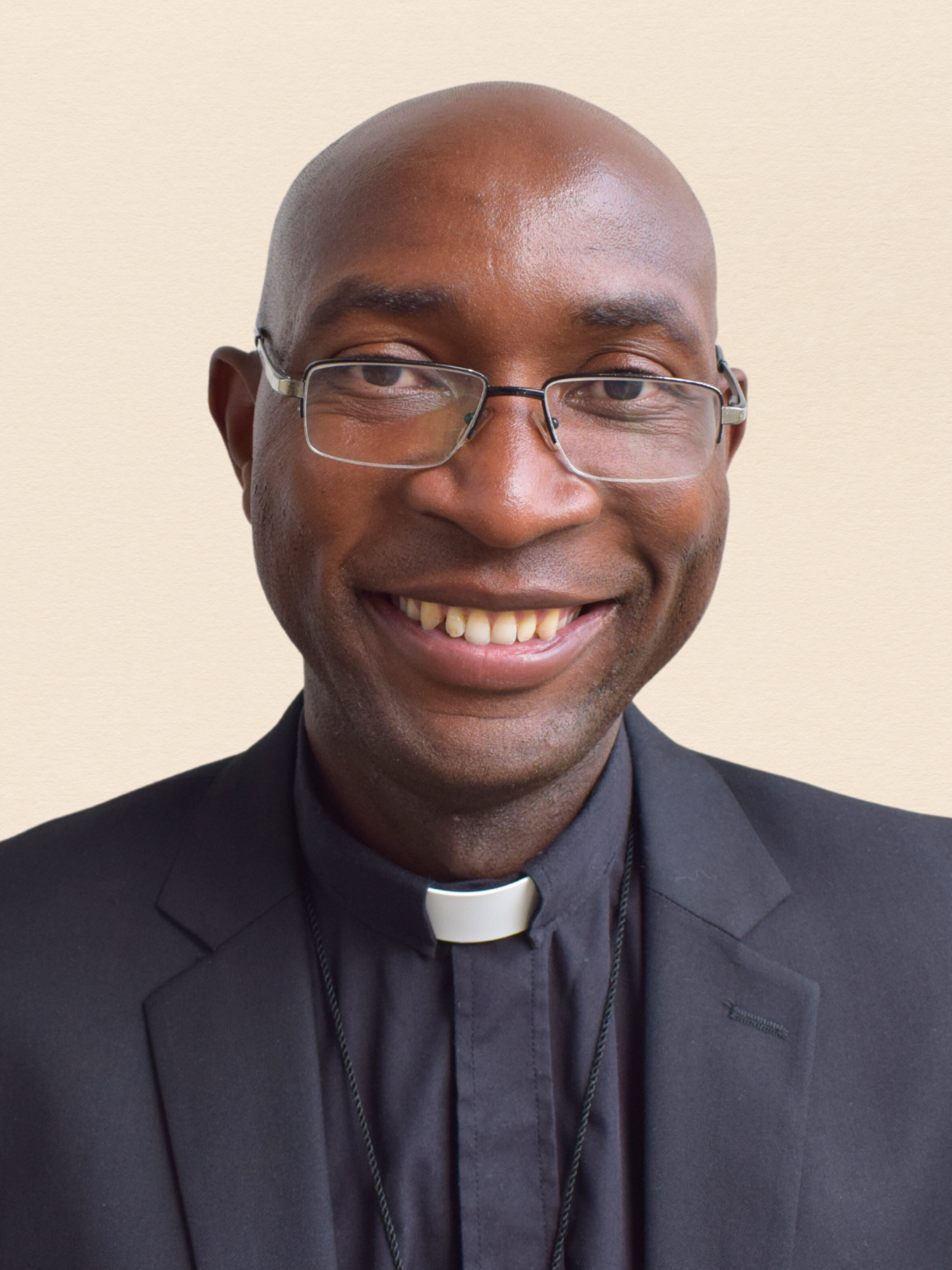 Br. Pascal-De-Madeleine Maitela Mukuye
Post-Novitiate
Br. Pascal-De-Madeleine Maitela Mukuye
My name is Pascal-De-Madeleine Maitela Mukuye. I was born in the Democratic Republic of Congo on April 02, 1986, in a very poor family. My father died when I was two years old. I was raised up with a wonderful single mom of eight children. I left my country in November 2006 due to wars and settled in Zimbabwe as a refugee. In November 2009, I emigrated to Canada and settled in St. John's, Newfoundland and Labrador.
The desire for serving God as a priest was somehow enkindled in my heart when I was about six years old. Thanks be to God for the gift of my family who nurtured this desire. However, due to extreme poverty back in Congo, I was unable to follow the path to the priesthood. After settling in Canada, this desire continued to grow deeper in my heart. After finishing my university studies, I explored the vocations of a couple religious orders. I also discerned the diocesan priesthood. As a seminarian, I gave God my very best but my heart was not at peace. I felt like something great was missing.
Towards the end of April 2018 a seminarian friend introduced me to the Salesian charism, Salesian spirit, and Salesian motto "Give me souls, take away the rest." After reading about the life of St. John Bosco, my heart was full of joy. I said to myself: "I will go and stay with Don Bosco. For many years now, this is what my heart has been looking for." In January 2019, I decided to approach the Salesians in Etobicoke, Ontario. After spending close to a year in four different Salesian communities, my heart was at peace for I found something great that I was looking for.
The journey of my life continues to teach me one important lesson: "nothing will be impossible for God" (Lk. 1:37). The good God continues to be gracious to me. Thank you Mary Help of Christians for bringing me to the Salesians of Don Bosco.
Carlos Cerda Gutierrez
Pre-Novitiate
Carlos Cerda Gutierrez
I was born and raised in Mexican lands and my Catholic faith was always present. Though my faith wasn't strong, now that I look back on my childhood and adolescence, I am happy about the education and values I received from my family. I am an only child who at the age of 13 migrated to the United States. It was in the United States that I got to know more about my Catholic faith. I felt the call to serve God in the young people in my home parish. I knew the young people desired to be listened to and understood. They wanted a safe place for them to express their authentic selves. Being accompanied by a Carmelite Friar helped me to know St. John Bosco and his mission, and that is when I decided to become a Salesian. I also knew that my path to becoming a saint is not alone but in the company of brothers following the same mission.
Now that I accomplished my candidacy stage of formation, I feel grateful to God for calling me to discern this vocation. I am also grateful to the congregation and the province for the many great experiences. 
As I move forward to the stage of pre-novitiate, I want to ask all of you to keep me and my companions in your prayers to keep being able to listen to God's voice and call.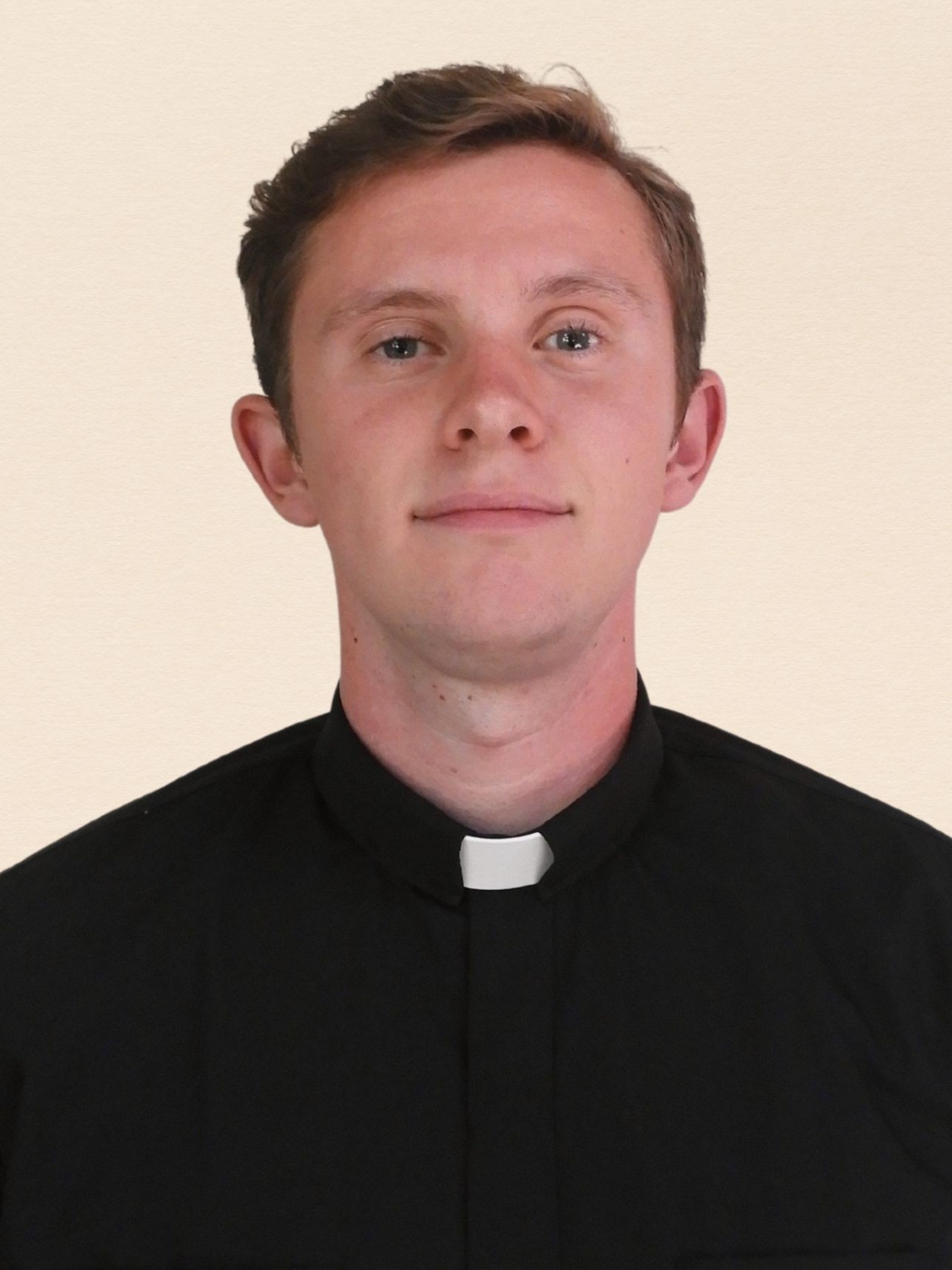 Br. Kevin White
Practical Training
Br. Kevin White
My name is Br. Kevin White, and I am in practical training with the Salesians of Don Bosco. I first started thinking about becoming a Salesian priest when I was a senior at one of our Salesian high schools, Don Bosco Prep. There was a new priest assigned to the school that year that showed me who the person of Jesus was. His example and his guidance allowed me to start a personal relationship with God. I started to pray more on my own and I also started to go to confession regularly. I felt a peace in myself that I had never experienced before.
Around this time, I started to think about becoming a Salesian priest. I was inspired by what this Salesian priest was doing and I could see myself doing what he did; I was drawn to the Sacraments. I also wanted young people to have the same experience of Jesus Christ that I had, and, through prayer, I felt that the way God was calling me to fully give of myself was through becoming a Salesian priest.
I am now in the practical training phase of my formation as a teacher at Archbishop Shaw High School in Louisiana. These past seven years of Salesian life have been some of the best and most growth-filled of my life so far, and I'm excited to see what God has in store for me in the future as a consecrated Salesian.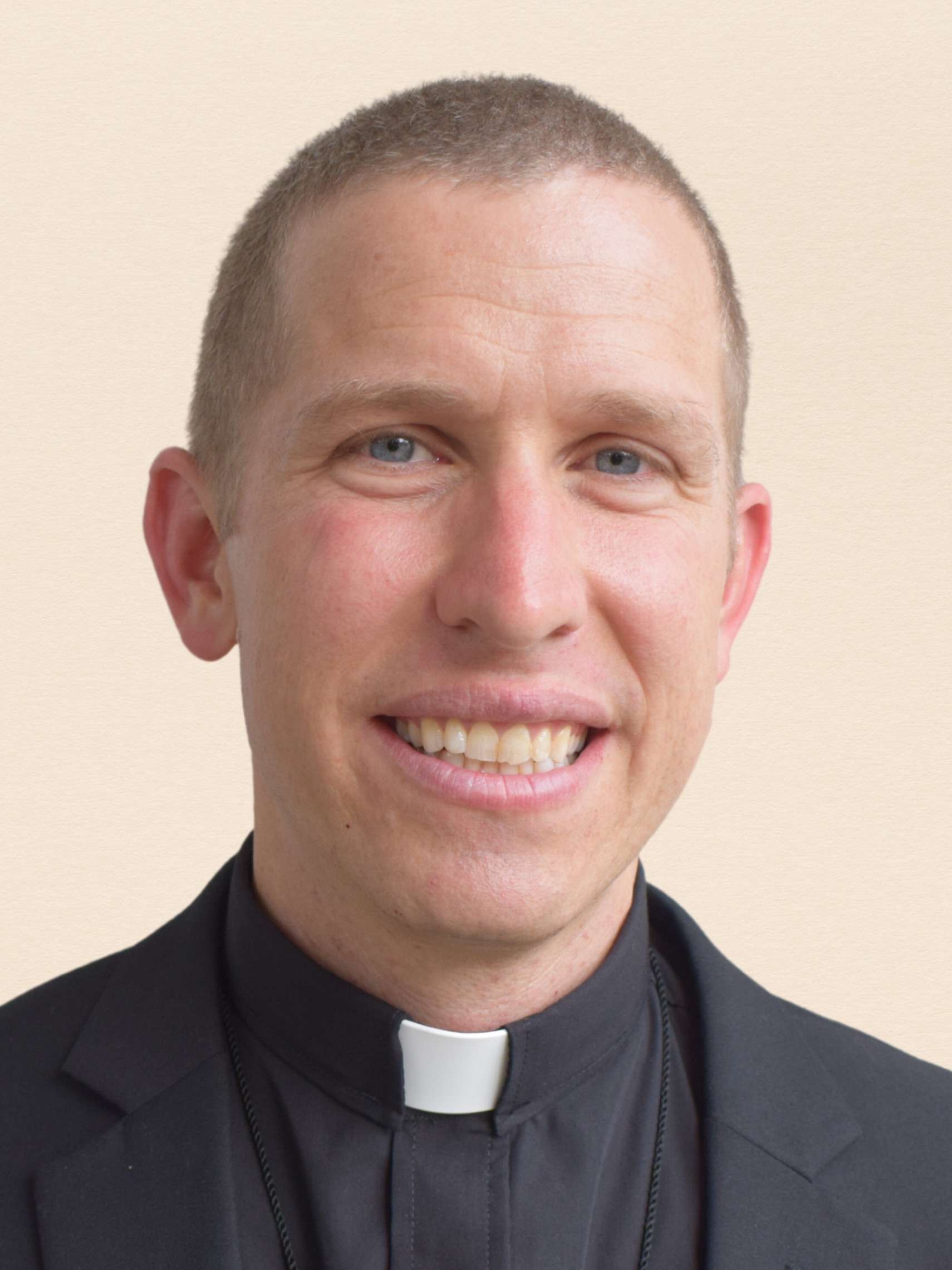 Br. John Taylor
Post-Novitiate
Br. John Taylor
I was born and raised in north-central Texas, Fort Worth, Texas.
I am a cradle Catholic and I've had the great blessing of being taught and shown the faith by my parents and my uncle who is the current Bishop of Little Rock. I remember that I was attracted to the priesthood at a young age and I really wanted to be like my uncle who was a priest (currently, a Bishop). I loved the sense of peace and purpose that I felt while accompanying my uncle to minister to his parishioners.
I felt God's call to be a priest or religious as a boy, but only after serving full-time for two years with Catholic volunteer programs did I discern that I needed to act. I spent the first year of the volunteer years with the Salesian Lay Missioners where I served youth at Saint John Bosco parish in Chicago, Illinois.
After discerning through those volunteer experiences, I joined the Diocese of Little Rock and spent two and a half years as a seminarian. I decided to leave the Diocese of Little Rock because it did not seem to be where I was called to be at that time.
I've spent the last four and a half years working as an employment case worker for refugees in Fort Worth, TX with an organization called World Relief. I believe God has been leading me through this time to come to the Salesians. I discerned a vocation with the Salesians because I felt God tugging at my heart to join the ministry to the young and the poor. I am happy to be on the journey to God and to serving God.
Thank you to my family, friends, coworkers, the Salesians, and young people for praying for me and encouraging me. Above all, thank God for His love and Blessing. Please keep me in your prayers as I keep you in mine. Thank you!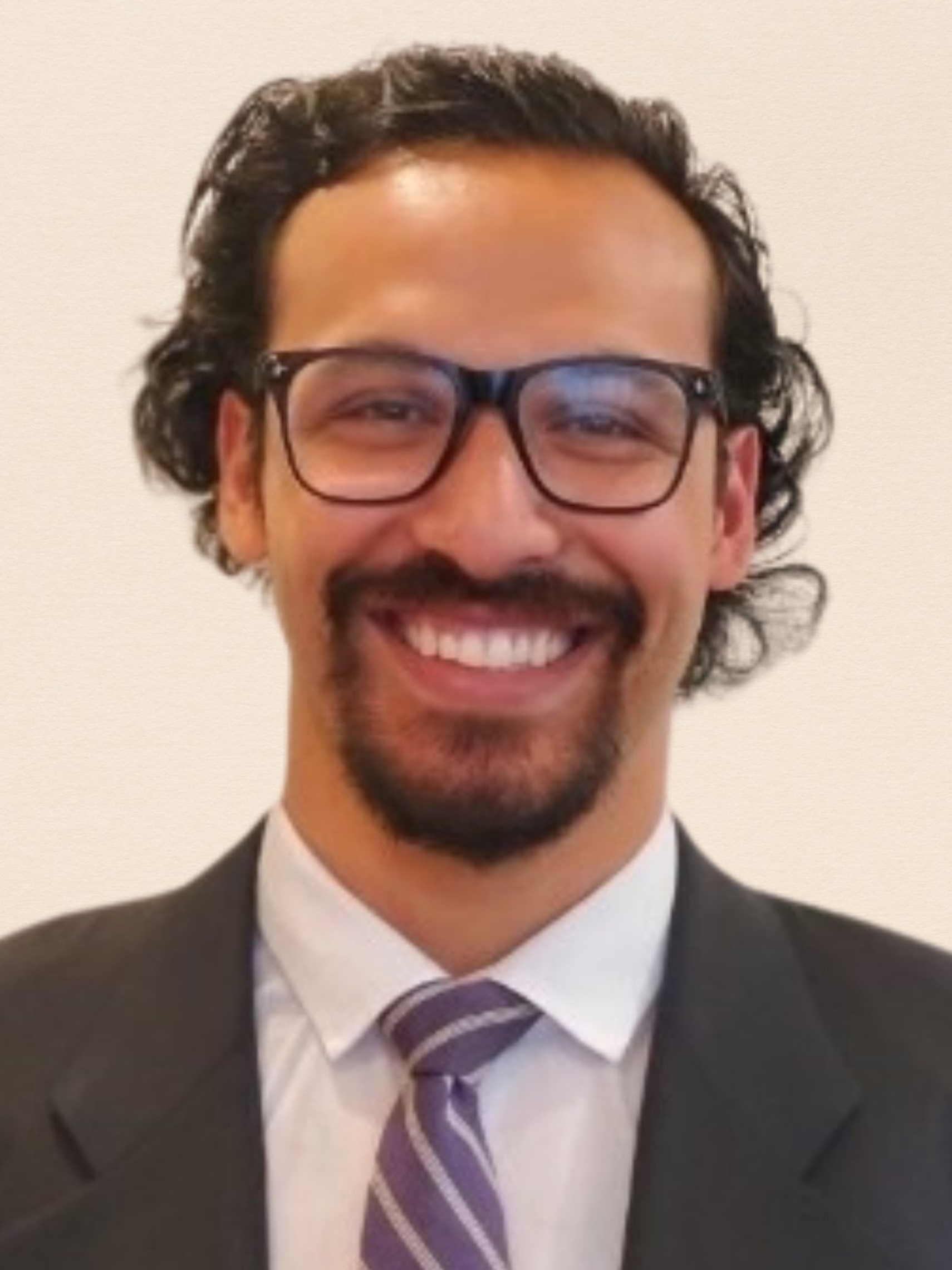 Lorenzo Dalessandro
Pre-Novitiate
Lorenzo Dalessandro
I could go on and on about the start of my discernment, but here is the most apropos part, I feel. Meeting the Salesians came by way of something so ordinary: my neighbor, who had studied with a few Salesians in Rome, was casually telling me about them. She told me who they were, their charism, their founder, etc. and immediately I was intrigued. Here is why: I was a seminarian for the Archdiocese of Vancouver for four years, and during the last few years of formation there, the thought of: "it would be so nice if I could minister to the young more than what the average Archdiocesan priest does, and possibly even teach them, then my priesthood would be so much better!" Alas, that was not the case, as the Archdiocesan priest has more duties to attend to: running a parish with all its facets is not easy. So, I was prepared to bite the bullet for God. However, while God asks us to surrender everything to Him, He does not necessarily take everything. When my neighbor had told me all these things, I was elated. Absolutely elated. After a period of discernment, it became apparent that God wanted to use these gifts that he has given me for others, and ultimately—as this is what formation is all about—to perfect them—as goes the oft-quoted saying of St. Thomas Aquinas: "grace perfects nature". So, here I am in my first year of Salesian formation. Deo Gratias!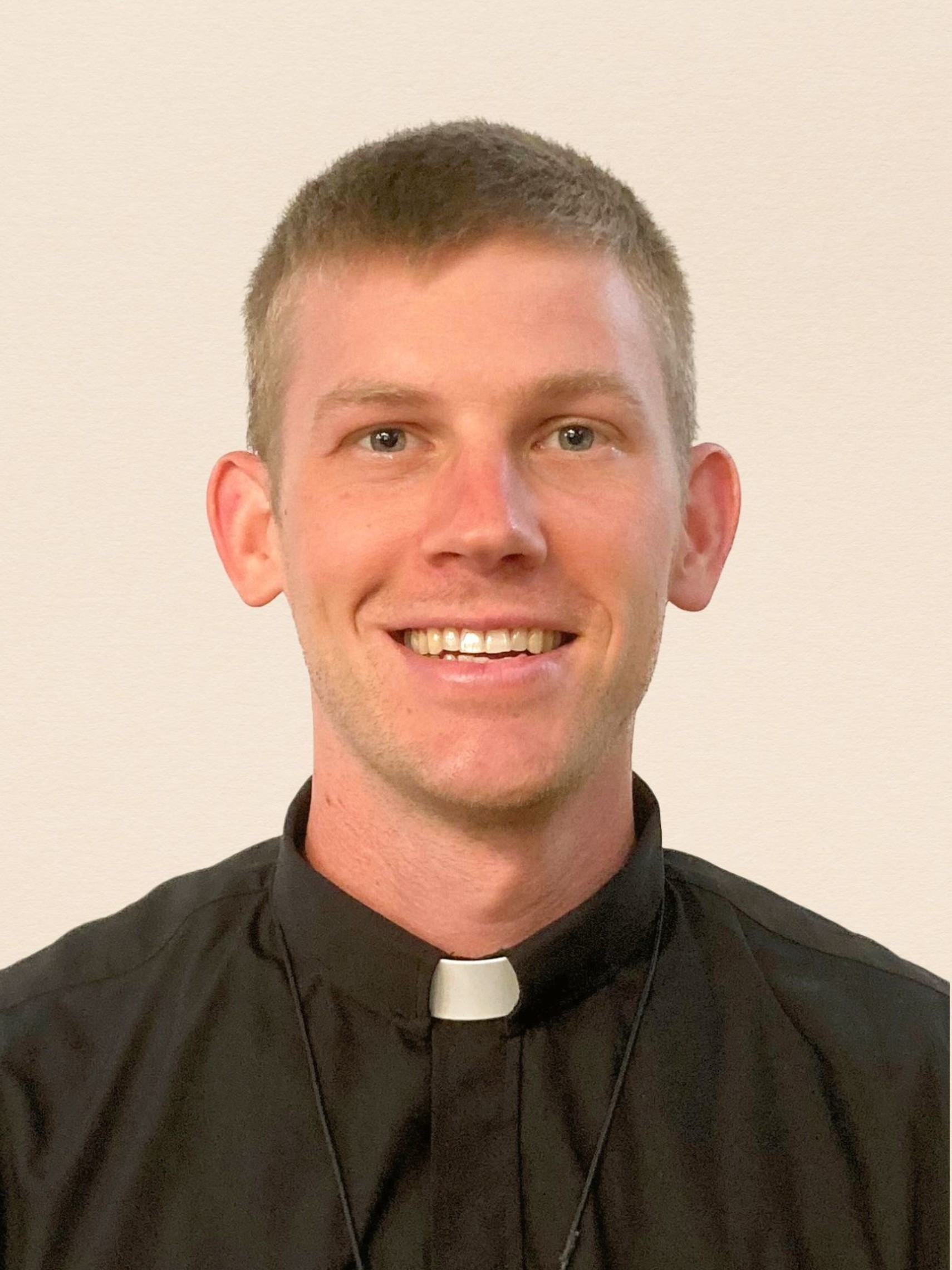 Br. Paul Hotovy
Practical Training
Br. Paul Hotovy
I grew up in a strong Catholic family in Omaha, NE. God blessed me with good parents and five active siblings. My mother and father made Mass and evening prayer an important part of our routine when I was growing up. During high school and college, I always had a feeling that I should go to church and pray, but my faith was superficial and did not impact my life. I was fortunate to get into the Alliance for Catholic Education (ACE) at the University of Notre Dame. I was sent to Pensacola Catholic High School in Florida to teach high school math and social studies. There were many great witnesses to authentic Catholic life there: my principal, local priests, and my coworkers. As a young man from Notre Dame, I was always sent on the class retreats and eventually I was asked to give testimonies about prayer and being Catholic. Preparing for these talks made me examine my own meager faith and I started asking bigger questions about myself and about Jesus Christ. Slowly, I started to understand that being Catholic was about a relationship with God and not just a series of tasks to accomplish. I also realized that following Christ could never be one of many things but had to be, whether I liked it or not, the most important part of my identity. I began to pray more, read spiritual books, and attend Mass more often. Ultimately, I asked the big question, "God, what do you want to do with my life?"
I decided that maybe I should consider the priesthood or religious life. I moved back to Omaha and started working at the Catholic high school that I had attended. I prayed more but did not feel ready to make any big life decisions. Through the grace of God, Fr. Dominic Tran was celebrating Masses at my home parish, St. Leo's, in Omaha during the summer of 2016. We talked after Mass one day and then had dinner a few times together. He told me about the Salesians and the life of St. John Bosco. I was enamored with St. John Bosco and his whole-hearted commitment to young people. I spent the summer of 2017 in Chicago at Camp Don Bosco and felt fulfilled living, praying, and working in that community. Ultimately, these were enough signs for me to take the next step to officially join the Salesians. I thank God for placing so many people in my life to steer this stubborn young man into the direction of religious life with the Salesians.
During my first year (as a candidate), I taught American History at Don Bosco Prep in Ramsey, NJ. This was a rewarding experience because I got to see a Salesian school firsthand. During my pre-novitiate year, I stayed in Ramsey to take classes focused on Salesian spirituality, the Old Testament, the Catechism, and human formation. Additionally, I was able to help around the school—taking students to a soup kitchen each week, coaching cross country, and directing traffic in the morning.
Following that, I entered the novitiate in Richmond, CA. The novitiate year is a period of deepening one's prayer life and discerning whether God is calling one to become a consecrated religious—namely a Salesian of Don Bosco. On August 15, 2021, I publicly professed the vows of poverty, chastity, and obedience while promising to follow Don Bosco's mission. I was privileged to profess these vows at the same time as Br. Francis Nguyen and Br. Reegan Ledet (who took his vows in California). I am currently living in our house of studies with 16 great confreres in Orange, NJ. I am studying philosophy and theology at Seton Hall University while helping with various apostolates at Our Lady of the Valley Catholic Church.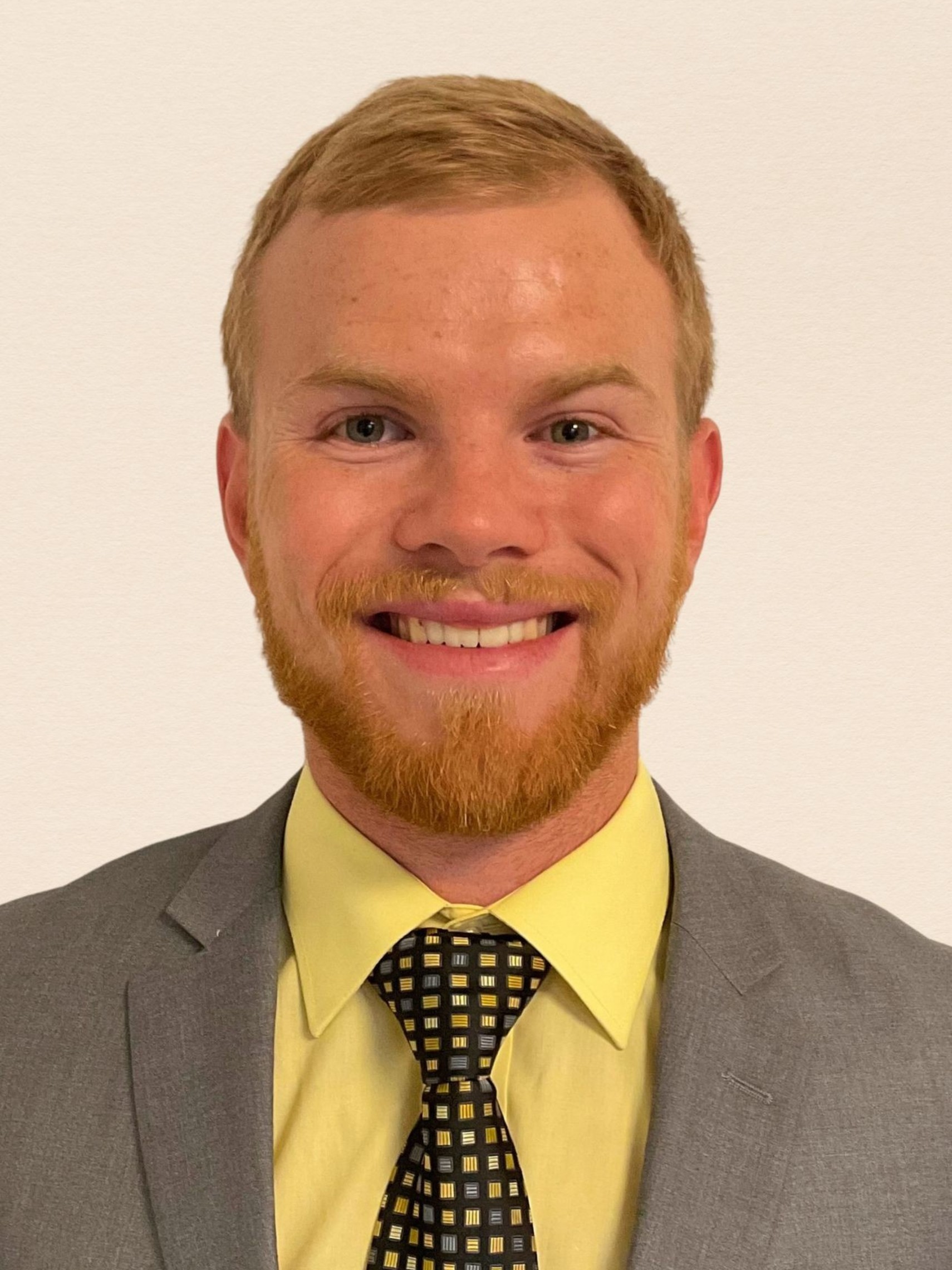 Nicholas Jandernoa
Pre-Novitiate
Nicholas Jandernoa
My name is Nicholas Jandernoa and I grew up in the small town of Pewamo in Michigan. I have one older brother and three younger sisters. While in high school, I was physically active (I am still active and love sports) and played football and golf. After high school, I did missionary work with NET Ministries for two years. NET stands for national evangelization teams. NET's main focus is to encourage young people to love Jesus and embrace the life of the church. I was on NET teams in Ireland and Scotland, and it was through my experience with NET that I discovered I had a desire to work with young people and had a passion for helping them through the transitional years of life.
After I finished with NET Ministries, I wondered what to do next. I worked as an electrical apprentice shortly after my missionary work was done. Up until this point, I had never put much thought into joining religious life. I then had a meeting with my parish priest. He saw something special in me and he asked me if I ever discerned priesthood. I shared with him that I had thought about it and went on a couple seminary visits while in high school, but it didn't attract me. I then told him that I have never put much thought into religious life. He then encouraged me to not be afraid to explore the possibility of religious life. I then started looking up orders that might interest me.
I knew a bit about Don Bosco and how he worked with youth. I did some research and saw that he founded a religious order that was centered around giving oneself to God through working with the young. I prayed about it for quite a while. I had to stop working due to COVID-19 and that gave me more time to examine my life and what was actually important to me. The thought of being radically set apart for God seemed very attractive! This led to me traveling down to Tampa Bay to help with the Salesian summer camp at Mary Help of Christians to help discern if the Salesians were right for me. I had a great experience, and I was confident that I think God might be calling me to start the formation process. I applied and got accepted into the formation process. I then stayed in Orange, New Jersey for a year and a half where I studied at Seton Hall University and taught RCIA for young people.
I am currently living in our house of formation in Orange, New Jersey, and I am excited for what this year will bring! Please pray for me that I may discern if God is calling me to be a Salesian priest or brother.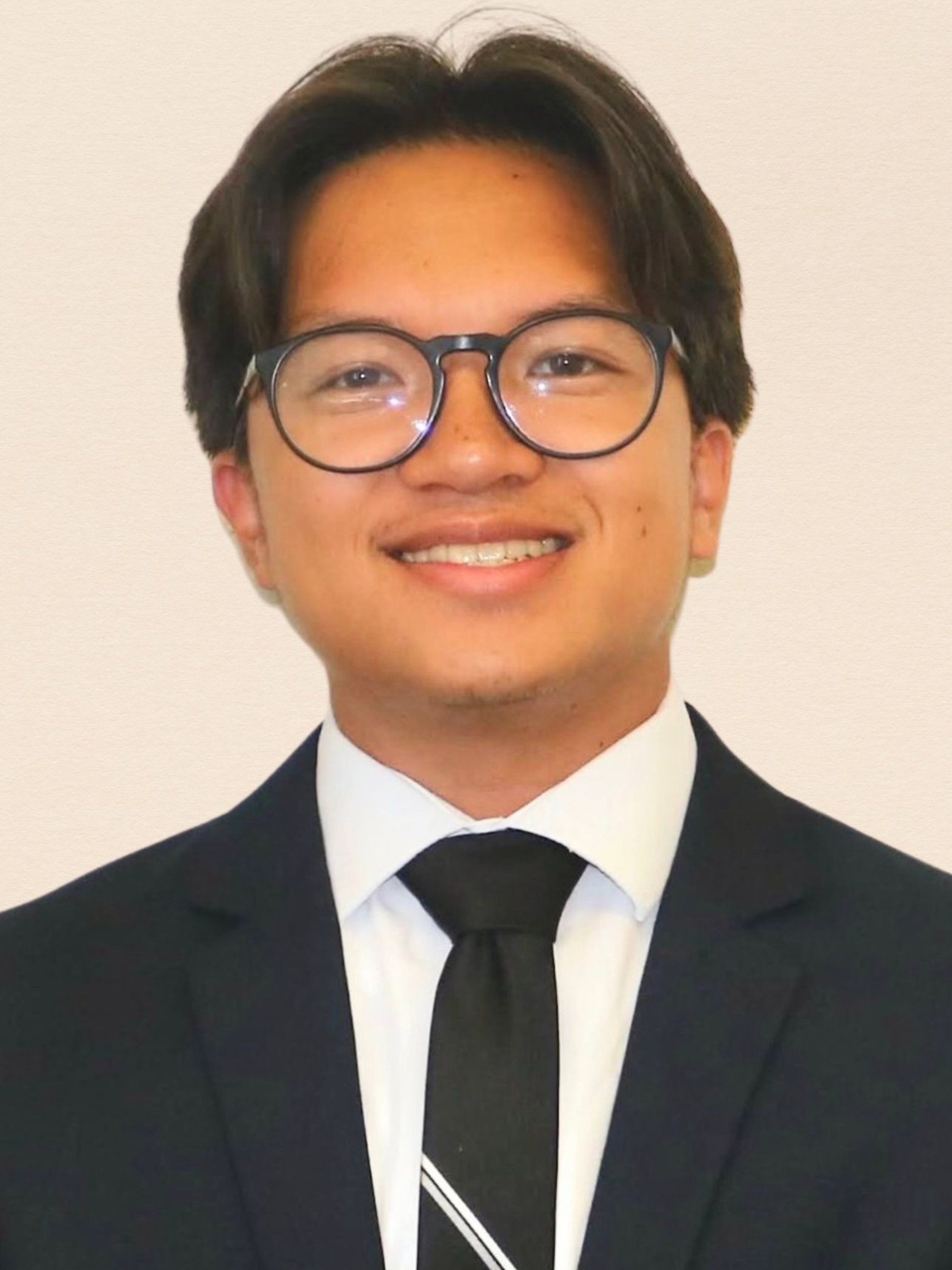 Jieo Tecson
Pre-Novitiate
Jieo Tecson
It was in 1981 when my Papa—then only a thirteen-year-old high school freshman—first set foot in the halls of Don Bosco Academy in Pampanga, Philippines. It was only in hindsight when I realized how his decision to attend that Salesian school, a seemingly insignificant one in many respects, would echo throughout the years and affect the course of even my own life.
It was probably due to my Papa's insistence when, on one Sunday evening thirty years later, I decided to take out a film from the parish library. Holding the DVD in my hands, I gazed at the title displayed across the cover: St. John Bosco: Mission to Love. I hardly knew what to expect, but as I watched it, I was blown away by its portrayal of Don Bosco, of his work with troubled boys, of the depths of his compassion, his joy, and his faith. My imagination was so stirred that I even recall telling my grandmother (who was watching with me) that "if I become a priest, I would be a Salesian!" I was not serious at the time, but the film made such an impression on me that I watched the movie once more that same week.
The seeds regarding the possibility of a priestly vocation were planted in the first grade, when a year spent in the Philippines exposed me to the vibrant beauty and intense devotion that characterized the Faith there. It somehow survived the turbulent years of high school in Calgary where, though I tried my hardest to push it away, it kept on resurfacing. I knew that I wanted to have my own family, but the notion of living out my fatherhood in a different, more radical way, scared, challenged, and intrigued me all at once. I started to think about various religious orders, but it was only after my first year of university when I began to ponder the possibility of devoting my life to the young, inspired by the sense of fulfillment I felt as a high school student working among younger grades. I began to work as a classroom aide and recess supervisor at a Catholic school, desiring to see if it was truly something to which I wanted to devote my life. This desire to labor for the salvation of the young eventually led me to a more serious consideration of the Salesians as a possible vocation.
Since then, I've had the opportunity to further explore the spirit of Don Bosco, spending an unforgettable summer in Toronto's Camp Summerdaze, as well as an amazing year in Tampa where, through helping in the high school, parish, and home for retired Salesians, I was able to more deeply immerse myself in the Salesian life. It is a life which I am beginning to envision for myself, and though only God knows where He leads me even now, I am confident that with His grace and if He wills it, I may be able to find sainthood here, both for myself and for the souls with and for whom I am embarking upon this greatest of adventures.