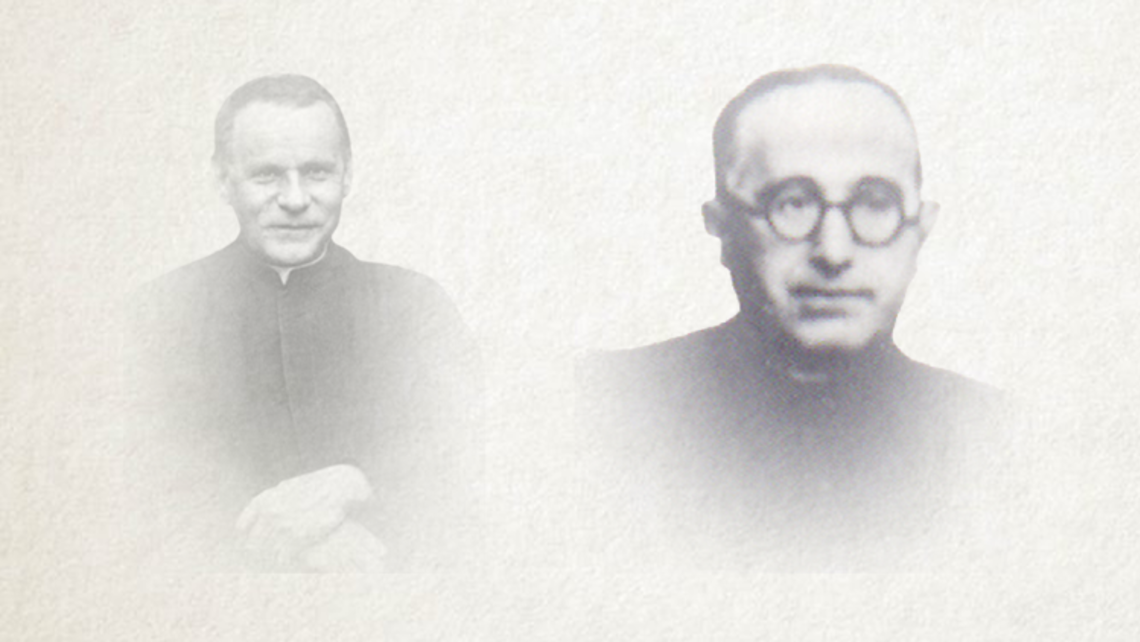 Date:
Thursday, September 22, 2022 (All day)
By Bishop Enrico dal Covolo, SDB, and Father Giorgio Mocci, SDB*
A dramatic, bloody civil war, a conflict characterized by passionate ideological enmities, convulsed Spain between 1936 and 1939. The Church in Spain paid a price exacted especially in the violent persecution of anarchist militias.
Thousands of priests, religious, and laity were massacred solely because they were Christians. These included 95 members of the Salesian Family: 39 priests, 22 seminarians, 24 coadjutor brothers, two Daughters of Mary Help of Christians, four Cooperators, three aspirants, and one lay co-worker.
Three causes for their beatification as martyrs were undertaken, later consolidated into two: for the group of 32 from Valencia, headed by Fr. Joseph Calasanz Marques, and the combined group from Seville and Madrid, 63 in number, led by Fr. Henry Saiz Aparicio. The first group was beatified on March 11, 2001, together with other martyrs from the archdiocese of Valencia, and the other two groups on October 28, 2007.
Fr. Joseph Calasanz (1872-1936) was born at Azanuy. In 1886 he saw aged, ailing Don Bosco in Barcelona. He became a Salesian in 1890, a priest five years later. He was Fr. Philip Rinaldi's secretary during his provincialate in Spain and then became provincial himself in Peru-Bolivia. On his return to Spain, he became superior the Barcelona-Valencia Province. He was a great-hearted man and a prodigious worker, concerned always for the salvation of his confreres. He was seized, along with other Salesians, while he was presiding in Valencia at the annual retreat. While being transported by the militia, he was executed on July 29, 1936, with a bullet to the head.
Killed in the following days and weeks were 15 priests, seven coadjutors, six clerics, one lay co-worker, and two Salesian sisters. One of the sisters was Sr. Maria Carmen Moreno, former superior and confidante of Blessed Eusebia Palomino, FMA (d. 1935), who had prophesied her martyrdom.
Fr. Henry Saiz (1889-1936) was the courageous director of the Salesian aspirantate at Carabanchel Alto on the outskirts of Madrid. When hostile militia broke into the school on October 2, 1936, he told them promptly, "If you want blood, here I am. But don't hurt the boys." The youths were let free, while Fr. Saiz and eight other Salesians were taken and slain.
A short time before his death, Fr. Saiz had told a friend, "What's better than to die for the glory of God?" He offered his life in exchange for that of the young men whom Divine Providence had entrusted to him. His last breath was for them.
The roster of martyrs from Madrid killed in the following weeks includes 9 priests, 14 clerics, 14 coadjutors, 3 aspirants, and 1 layman. From Seville, there were 12 priests, 1 subdeacon, 4 coadjutors, and 3 Cooperators (2 men, 1 woman).
*Santi nella Famiglia Salesiana, 2d ed. (Turin: LDC, 2009), pp. 42-43, 60-61.