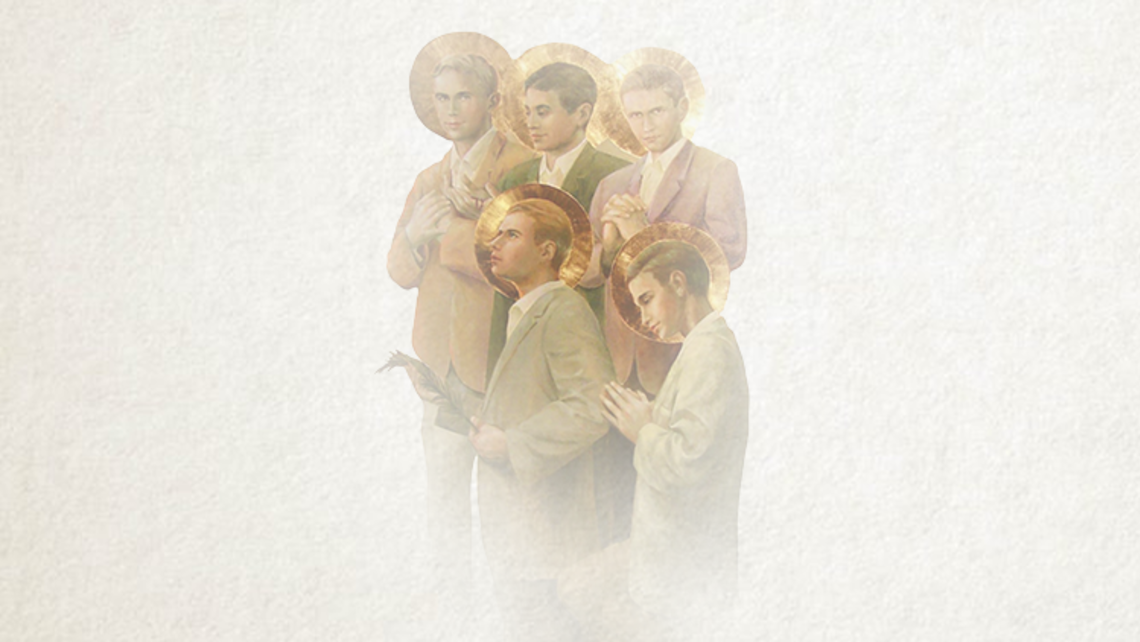 Date:
Monday, June 12, 2023 (All day)
Five Young Oratorians, Martyred for Their Faith
On September 1, 1939, Hitler invaded Poland, which started World War II. The Salesian house in Poznan on Wroniecka Street was occupied and turned into a warehouse by German soldiers. The young people continued to gather in the gardens outside the city and in the nearby woods. Numerous secret associations arose.
In September 1940, Francis Kesy and four fellow Oratorians were arrested on charges of belonging to an illegal organization. They were taken to the fearsome Fortress VII near Poznan itself, where they were tortured and interrogated. Later, they were transferred to several other prisons, where they were not always lucky enough to be together. Returned to Poznan, they were tried and accused of high treason and sentenced to death.
They were martyred in Dresden on August 24, 1942. They lived in captivity with a spirit of faith and Salesian spirituality. They prayed continuously through the Rosary, novenas to Don Bosco and to Mary Help of Christians, and morning and evening prayers. They tried to keep in touch with their families through messages that they often managed to send secretly. They courageously asked for and assured prayers. Whenever they could, they happily animated the liturgical feasts spent in the cell. Their faith never faltered and were credible witnesses to the end.
The Decree of martyrdom was published on March 26, 1999; they were beatified on June 12, 1999, by St. John Paul II.

Biography taken and edited from www.sdb.org.