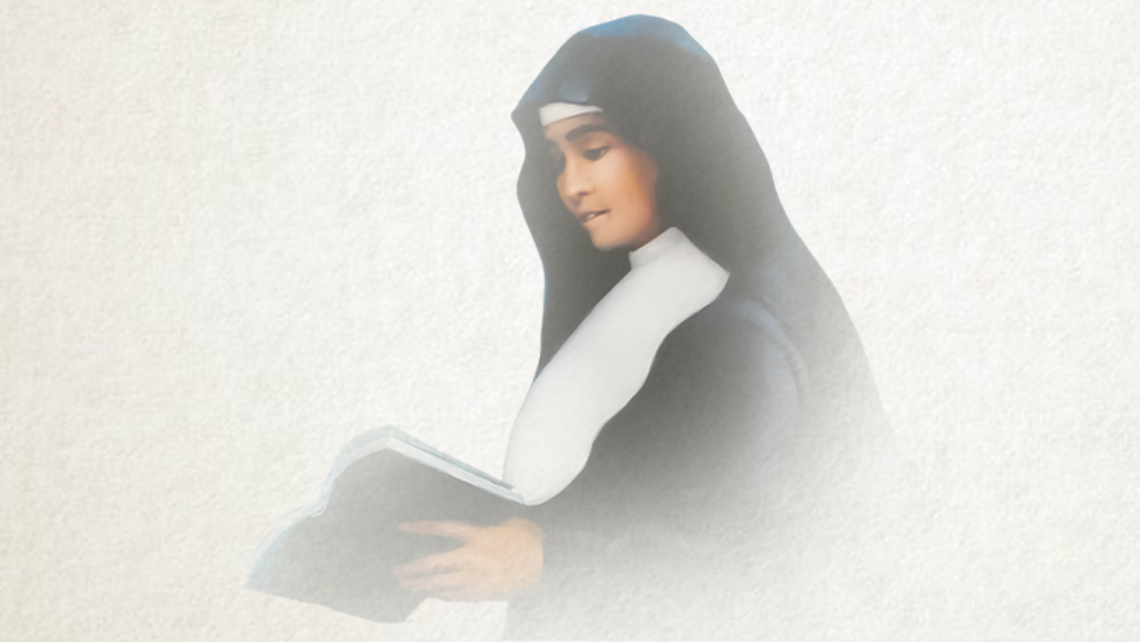 Date:
Thursday, February 9, 2023 (All day)
Work, prayers, and love
Eusebia Palomino Yenes was born in Cantalpino in the province of Salamanca, in western Spain, on December 15, 1899. The family of Agostino Palomino, a true man of faith, was very poor. At times during the year, Eusebia and her father were forced to ask for alms in the neighboring areas but they did so with a truly unique joy and faith. On those long journeys, Augustine explained the catechism to his daughter, who was eager to learn the mysteries of the Lord. In Eusebia's family, there was work, prayer, and love for each other.
Mysteriously led to the Sisters' oratory
The day of her first communion was one Eusebia experienced with great intensity. Immediately afterward, she went to work with a wealthy family. She did not yield to the temptations of adolescence, always putting her friend Jesus first. She was sent to Salamanca, first as a nanny, then as an assistant in a hospice. She so much wanted to become religious. One day, while hoeing, she found a medal of Mary Help of Christians. Shortly afterward, a mysterious friend took her to the Sisters' oratory.
They invited her to stay with them as a co-worker. Strangely, the kitchen then became the destination of all the boarders, who went to find the ignorant cook who always had a good word for them.
Becomes a Daughter of Mary Help of Christians
The Mother Vicar arrived in Salamanca and accepted her among the postulants. Eusebia made her novitiate in Barcelona, ​​edifying her companions with her humility and her smile. She became a Daughter of Mary Help of Christians in 1924 and was sent to Valverde del Camino with the assignment as a cook and domestic helper. She began to live her ordinary service extraordinarily well, as Don Bosco wanted, so much so that the Lord wanted to fill it with gifts.
She predicts the civil war
Here, too, the girls began to approach her, attracted by her spiritual charm. She started working in the oratory. Seminarians, adults, and priests ask her for advice, stimulated by her spirit of prayer and her convinced and convincing faith. She propagated devotion to the Holy Wounds of the Lord and the so-called "Marian slavery" of St. Louis M. Grignion de Montfort. Many special facts are told that happened in her life. Like Don Bosco, she received the gift of prophecy from the Lord. She predicted the Spanish civil war and offered herself as a victim for Spain. She began to feel ill. Her superior, Sister Carmen Moreno, later martyr and declared Blessed, looked after her while she gathered her thoughts. Then, Sister Eusebia prophesied her martyrdom.
Before she died, she had moments of ecstasy and visions. She reached the Lord on February 10, 1935. Her body lies in Valverde del Camino.
Declared Venerable December 17, 1996; Beatified April 25, 2004 by St. John Paul II

Biography taken and edited from www.sdb.org.