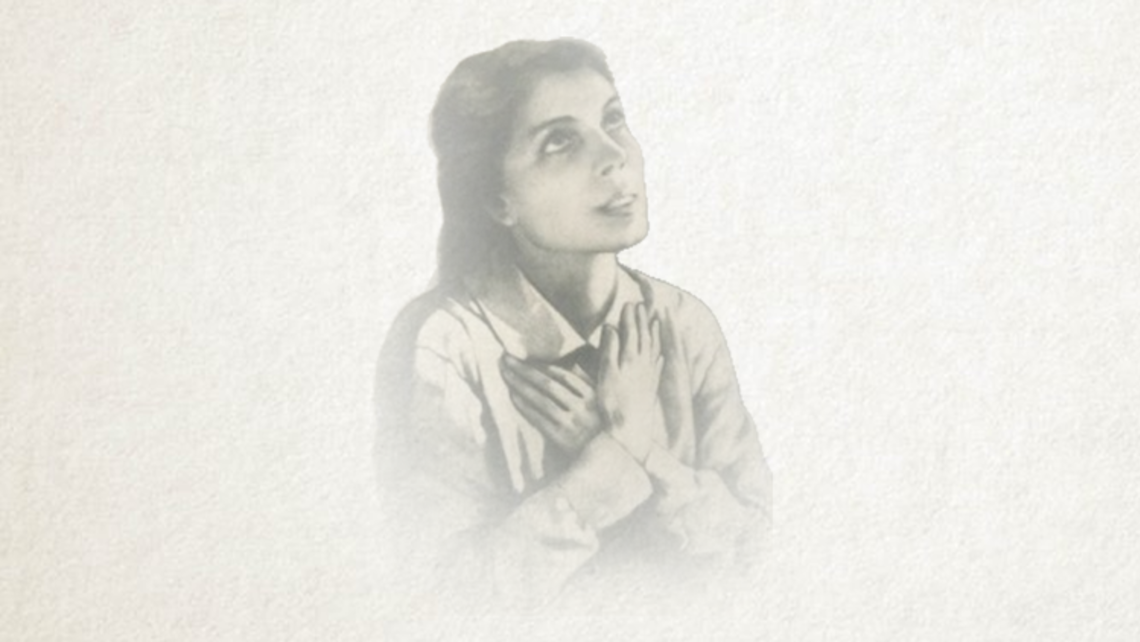 Date:
Thursday, October 13, 2022 (All day)
Lively, playful, and affectionate and highly sought after by her companions
Alexandrina Maria da Costa was born March 30, 1904 in Balasar, Portugal. She was brought up in the faith by her mother, along with her sister, Deolinda. Alexandrina remained in the family for up to seven years, then was sent to Póvoa do Varzim to live with a carpenter's family so she could attend the elementary school Balasar did not have. Back in Balasar, she worked as a farmer. She was lively, playful, and affectionate and much sought after by her companions.
To save purity ... total paralysis
At 14, she leaped from the window into the garden at home, to save her purity, which was threatened by some ill-intentioned men. Five years later, the injuries resulting from the fall became total paralysis, which kept her bedridden for over 30 years.
The Salesian charism as victim
Alexandrina was looked after by her older sister. She asked for the grace of healing, but Our Lady granted her acceptance of suffering and the desire to suffer for the salvation of souls. The Salesian charism lived as victim, which developed with Fr. Beltrami, Fr. Czartoryski, Fr. Variara and Sr. Eusebia, also inspired Alexandrina. She offered herself as a victim to Christ for the conversion of sinners and for peace in the world, saying, "I have no other purpose than to give glory to God and save souls."
For four years (1938-1942), she overcame her usual paralysis and got out of bed. Moreover, for 182 times, she relived the passion of Christ every Friday, during three very painful hours. She asked and obtained from Pius XII that the world be consecrated to the Immaculate Heart of Mary (October 31, 1942).
13 years with no food except daily communion
From March 27, 1942 to her death, 13 years and seven months, she no longer took any food or drink whatsoever, apart from daily communion. This unexplainable fact was scientifically verified by several doctors, sometimes even in a humiliating way for Alexadrina. She was a great mystic. In continuous union with Jesus in the Tabernacles of the whole world, she was granted ecstasies and revelations.
Becomes a Cooperator
It was the Lord's choice that her second spiritual director was a Salesian, Fr. Umberto Pasquale, who kept a very valubale diary. She agreed to become a Cooperator and said, "I feel a great union with the Salesians and with the Cooperators of the whole world. How often I look at my enrolment certificate and offer my sufferings, united to all of them, for the salvation of youth! I love the Congregation. I love her so much and I will never forget her either on earth or in heaven."

Thousands of people came to her bedside to receive comfort from her words. On October 13, 1955, she died in Balasar, where she is now buried, facing the tabernacle. Pilgrims go to visit her remains there. John Paul II beatified her on 25 April  2004.
Declared Venerable December 21, 1995; Beatified April 25, 2004 by St. John Paul II

Biography taken and edited from www.sdb.org.