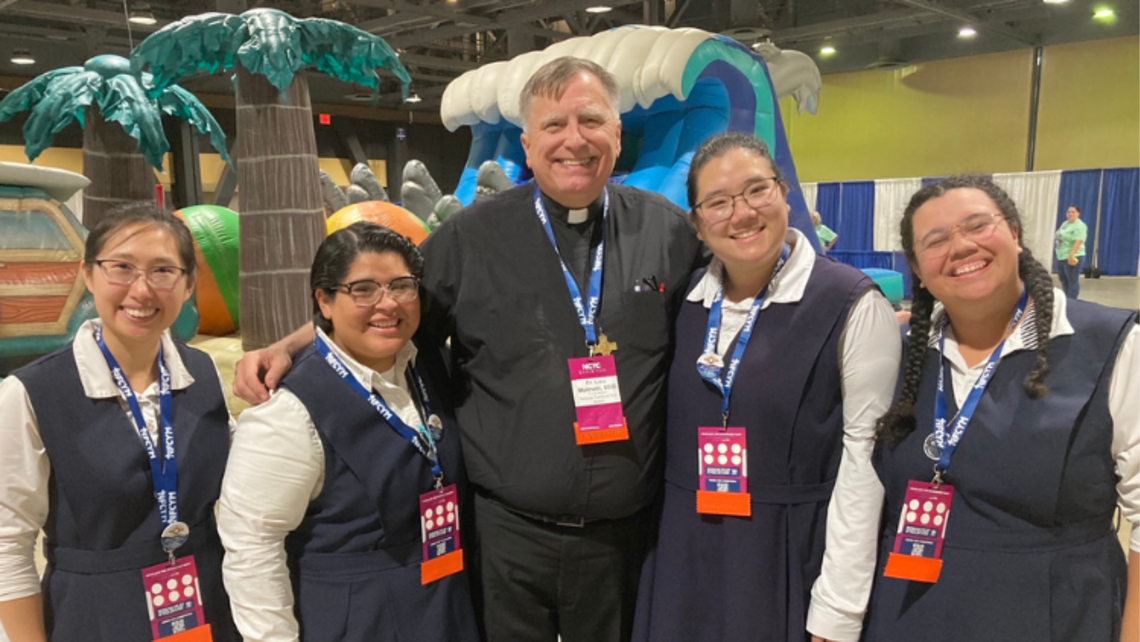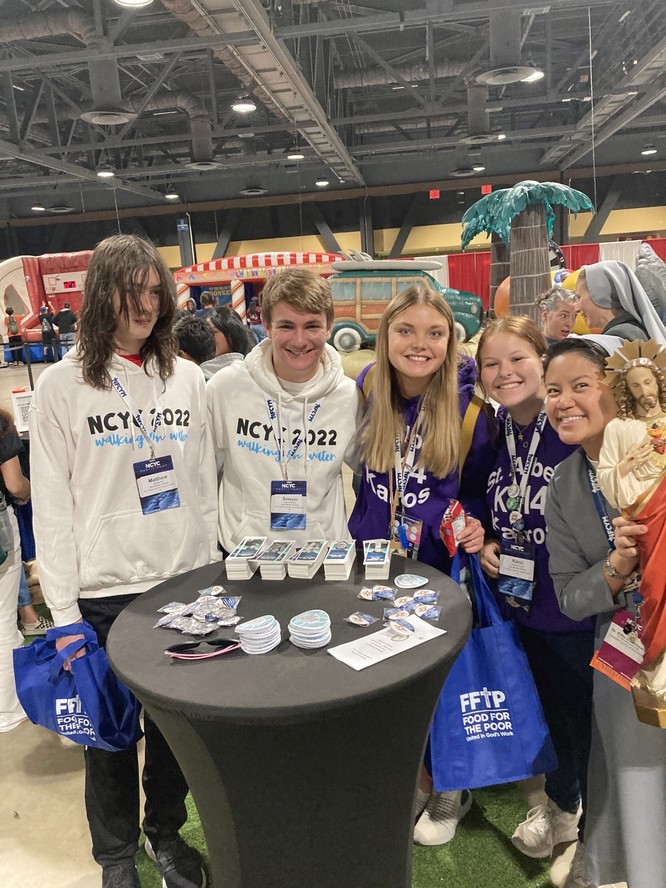 By Fr. Lou Molinelli, SDB, Province Delegate of Youth Ministry
From Thursday, November 10, through Sunday, November 13, young people and their youth ministers from the United States gathered in Long Beach, California, to do a number of important things:
"Get into the boat with Jesus" and commit their lives ever more deeply to their Catholic faith;
Give praise and worship to God as a Catholic community;
Be formed in those skills, attitudes, and choices that would make them more solid in their Catholic faith; Be of responsible service to others; and
Discern their vocation in life.
Sponsored by the National Federation of Catholic Youth Ministry, this conference represents the largest movement of Catholic youth in the United States. As we were reminded, they are not the Church of the future. No—they are the Church now!
What are some of the things our young people are asking for? First, our young people ask for a voice in sharing their struggles, faith journey, and challenges in living their Catholic identity. These young people are committed to following Jesus as committed Catholics. They want to be heard and appreciated for the insights and perspectives they bring to the Catholic community.
Second, our young people are looking to us, those who accompany them as youth leaders, to be role models and good examples of living their Catholic faith. They want to see how we have "weathered the storm" and have remained faithful.
Finally, our young people are searching for ways to make choices in their lives that will lead to a meaningful living of their faith in the world, and to make a difference in the lives of others.
Our Salesian Family was well represented from our North American provinces with Salesians, Daughters of Mary Help of Christians, and our collaborators in our various youth ministry offices and ministries. We had an interactive booth that encouraged and challenged our young people to be saints. Also, our Salesian Family was responsible for organizing the Reconciliation room, where over 1,000 young people received the Sacrament of Reconciliation over two days!
I want to give a special thank you to the Salesian Family in the western provinces for their zeal, organization and hosting of this event. We were happy to collaborate with you all!
Next year, we're off to Indianapolis!
November 15, 2022 - 8:00am