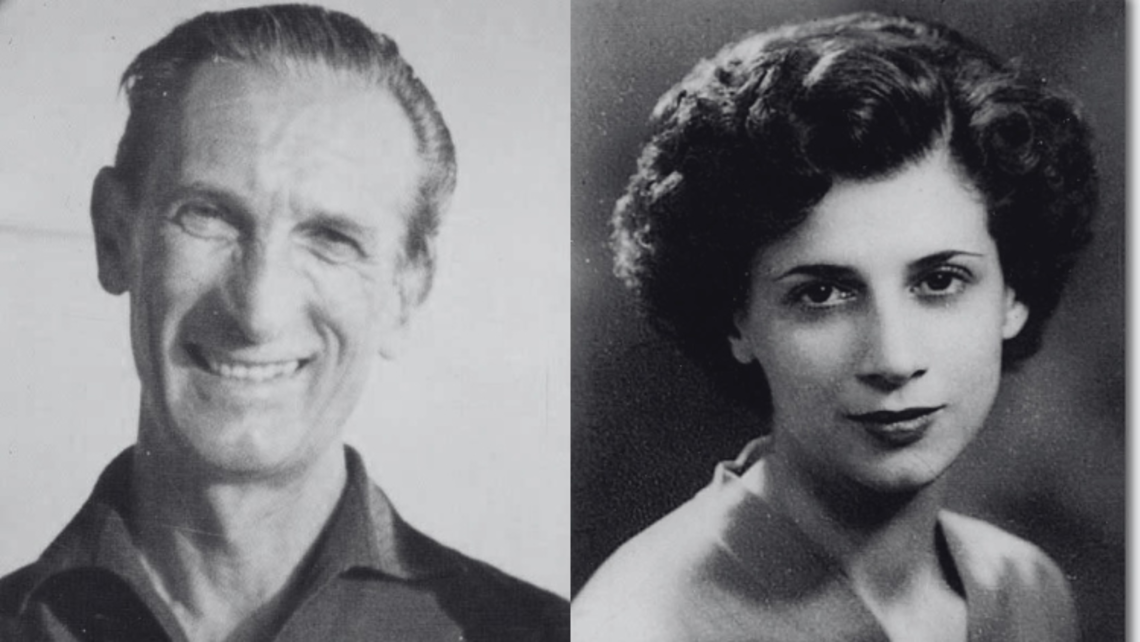 By Fr. Lou Molinelli, SDB, Province Delegate of Youth Ministry
We continue our reflections on Strenna 2023 by the Rector Major as he gives us more examples of laypeople in the Salesian Family who bore witness to their Salesian vocation. The next two reflections are on the lives of Ven. Attilio Giordani and Servant of God Vera Grita.
From an early age, Attilio Giordani had a great passion for the Salesian Oratory of St.  Augustine in Milan. He spent decades as a catechist and leader among the young. It was said that he did this all with a great spirit of joy and optimism. He found joy in serving in the areas where his God-given talents were found: liturgy, formation of young people, games, theater, and free time. During his compulsory military service from 1934-1945, he exhibited the same passion among his fellow comrades. Attilio married a fellow catechist, Noemi D'Avanzo, and had three children whom he formed in the same spirit of the Oratory. In his role of being a father and husband, he also continued in his vocation as a catechist. He followed his own children and went as a missionary to Mato Grasso, Brazil. In 1972, he gave a talk in which he spoke about the Christian call to lay down one's life for others. At the end of his talk, he fell ill and told his son, "You carry on." He then died of a heart attack. He is now Ven. Attilio Giordani.
Vera Grita was born in Rome in 1923. She became a teacher in Savona. During an air raid on the city of Savona in 1944, Vera was trampled underfoot and left with chronic injuries that caused her to suffer for the rest of her life. She taught in schools in the Liguria region, where she earned the esteem of everyone for her kindness and meek character. Vera became a Salesian Cooperator in 1967 and continued to offer her life as a total gift to the Lord. The Lord spoke to the depths of her heart, and she saw her ministries to the young as a ministry to the "living tabernacles." She dedicated herself joyfully, even in the midst of her sufferings, to the education of the young up until her death in 1969 at the age of 46.
Both of these faithful Christians and Salesian Family members bear witness to the joy of living the call to holiness in one's ordinary life. Their circumstances in this world could have been better. However, they lived with their gaze fixed on the Lord and paradise and saw their lives as an evangelizing moment of grace to lead others to Christ. St. John Bosco often told us to live the ordinary things of life extraordinarily well. The call to holiness comes in living our day-to-day reality with a supernatural gaze toward Christ and His Kingdom. May we not be mired down by the struggles we may experience in our earthly life. Let us remember that we are called by God for greatness in His kingdom and keep hope alive in ourselves for the good of the young!