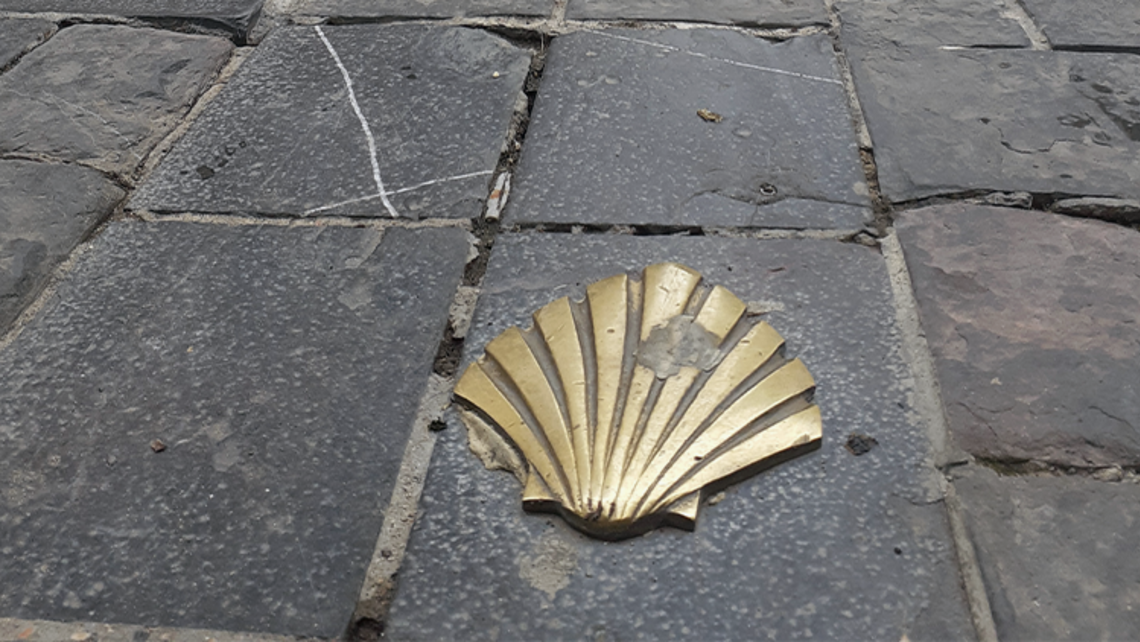 By Br. Travis Gunther, SDB
Walking the Camino de Santiago has been a dream of mine since seeing The Way with Martin Sheen. On Thursday, July 15, I will embark on the trek with 27 young adults and nine adults from one of our Madrid communities. We will hike the last 100 km, which is the minimum to qualify as an official pilgrimage, and arrive in Santiago on Wednesday, July 21. As the ancient pilgrim tradition goes, pilgrims would journey to the tomb of the Apostle St. James the Greater with their own intentions, along with those of their families and towns. 
I have a list of intentions from my family and some friends, but I would like to extend the invitation to our Salesian Family. If you have an intention I can carry for you, please email me at tagtots@yahoo.com. It can be an intention of thanksgiving or a request. I will read the intention each morning offering the steps of the day as a prayer and, if possible, I will leave a paper of them at the tomb as a gesture to ask St. James to take these intentions up.