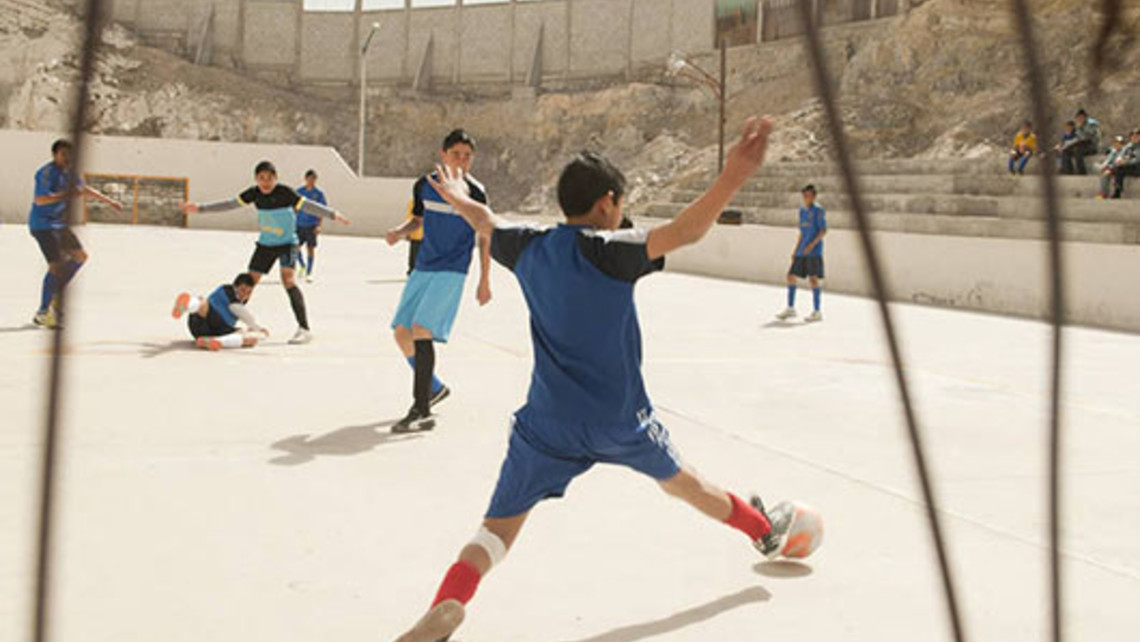 (Marrero, La. – December 21) – Bro. Rafael Vargas and I had the great blessing to spend a week at the youth centers in Juarez, Mexico. We arrived on the feast of Our Lady of Guadalupe, December 12, and were able to participate in the procession and the Mass that followed to honor Nuestra Señora. For the next few days at the different youth centers in Juarez, I felt not quite connected and a bit out of place. While everyone was kind enough, they went about what they were doing, leaving me to feel on the edge of things.
That changed late on Sunday afternoon, the 16th, at the Oratorio Domingo Savio. The day had been filled with prayer and games. Mass at noon was followed by the posada – moving from the chapel to the gathering room, where we enjoyed the pastorela. As was my experience watching the action of the pastorela unfold each year at St. John Bosco Parish in Chicago, it was the Devil who forced the action, and it was St. Michael the Archangel who saved the day. After some time of songs and dance and more songs and dance, the children all received gifts, we had tamales and champurrado, the hall was cleaned, and almost everyone went home.
Through the openness of several young boys, it was then that I was blessed to have the kind of welcome I had not yet experienced. They came up to me and asked: "Who are you? Where are you from? Why are you here? Do you want to play?"
Like Don Bosco, they kept at it when I replied: "I don't really play soccer. No, I don't know how to play chess."
Finally, we ended up flipping a plastic water bottle, all the while I talking in my halting Spanish about many different things. As they were leaving, we exchanged hasta mañanas. After his friends left, Manuel, the youngest, the boy who had spent the first five minutes using words in English that had a double meaning (the second of which in every instance was quite vulgar), came back, and losing the tough guy exterior, surprised me by giving me a hug and with a hint of sadness said in his best English, "Goodbye, Padrecito! Goodbye, Father Greg!" Then he turned and ran after his friends.
Yes, Don Bosco is alive and well in the Oratorio Domingo Savio – and not only in the Salesians who minister there.
December 27, 2018 - 4:05pm